After Deepika Padukone, the latest to take a dig at Padmaavat actor, Ranveer Singh's sartorial style is none other than superstar, Salman Khan. While, Ranveer might be a dream come true for any designer because he can carry himself with much ease and elan, there are many who just cannot fathom the actor's over-the-top dressing style.

We feel, he fits the classic case of – love him, hate him, but you just cannot ignore him. At the Bigg Boss Press Conference in Goa, Salman Khan took a sly dig at Deepika Padukone's boyfriend's dressing style. The Bigg Boss 12 host, in the most inimitable fun and casual manner, cracked a joke at a member of the media who was dressed rather flamboyantly.

Khan asked him, "Ye kapde select kaun karta hai aapke liye?" and went on to answer his own question with, "Ranveer Singh." The audience burst into peals of laughter.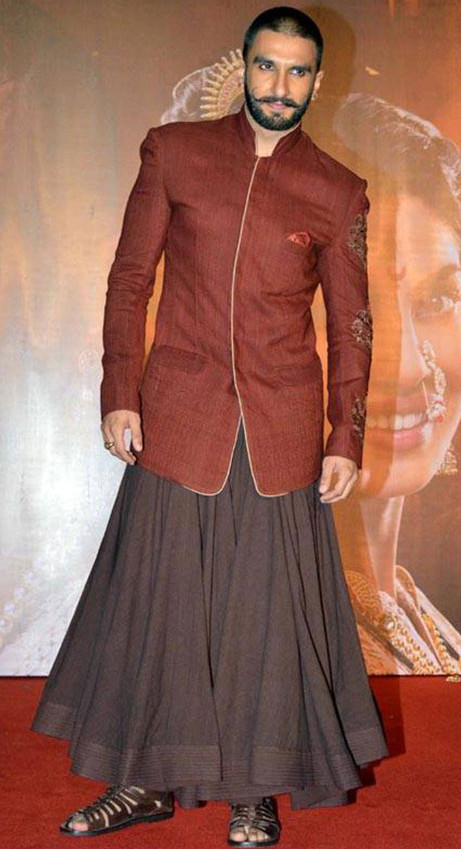 Ranveer Singh Wears A Skirt To Bajirao Mastani Promotions

In the past, talking to a section of the media about his quirky dressing style, Ranveer had said, "I just decided to wear and do what I want and make the choices of clothes that I want to wear that make me happy… free and liberated from critics and judgements. When I finally started dressing for myself is when I started being perceived as one who stands out."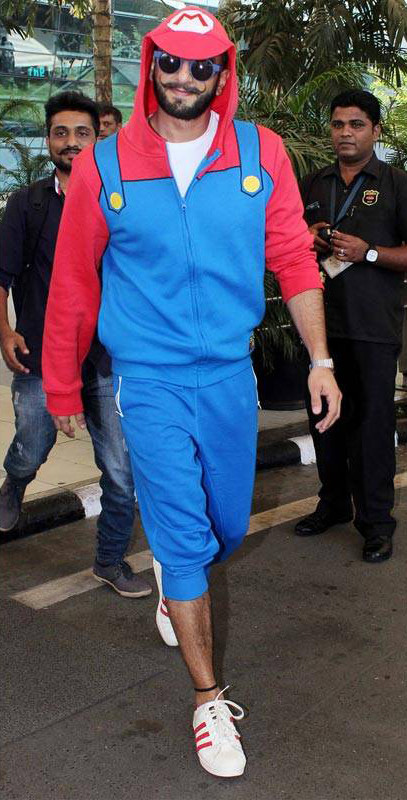 Ranveer Singh Dresses Up As Mario

Ranveer added, "In school and in adolescence, I was known for my outrageous fashion. I was the first to sport baggy jeans, and show off the top of my briefs as a fashion statement, the first to wear sports jerseys, use styling gel, wear chunky silver jewellery, It's how I have always been. People in my school WhatsApp group are hardly surprised; they say it's good to know I haven't changed."


Image Source: aminoapps, youtube/colorstv, instagram/ranveersinghfc