Namaste England Trailer: Arjun Kapoor And Parineeti Chopra Will Show How Far You Can Go For Love
Parineeti Chopra and Arjun Kapoor, who are returning after Ishaqzaade, have unveiled the trailer of their upcoming film, Namaste England. The 3-minute long trailer sees Arjun Kapoor falling head over heels in love with Parineeti Chopra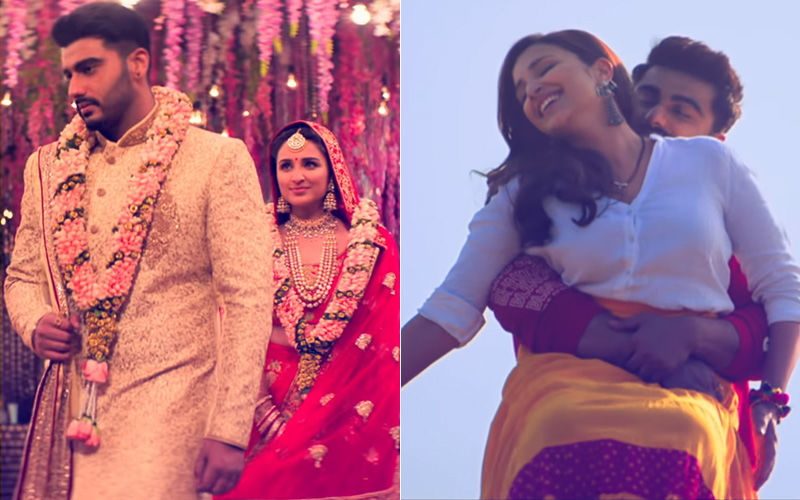 After debuting with together in 2012 with Ishaqzaade, Parineeti Chopra and Arjun Kapoor are back with their crackling chemistry. After teasing fans with some posters, the makers have dropped the trailer of Namaste England online. Arjun and Parineeti, fall head over heels in love with each other. The three-minute long trailer showcases the story of Jasmeet played by Pari and Param played by Arjun, who get married are living a happy life until the former moves to London to pursue her ambitions.
However, Param then travels all the way to from Punjab to London to be with her. The trailer also gives a message of women empowerment with Punjabi tadka. Watch the trailer below:



Known for their nok-jhok, Parineeti and Arjun never shy away from pulling each other's leg on social media. But yesterday was bit different, when Pari took to Instagram and shared a still from their movie and wrote an emotional post and stated how Namaste England is one of her biggest films.
Her caption read, "As I stand at the eve of the trailer launch of arguably my biggest film, I cant help but feel a little emotional. This was a film I had dreamt of doing for a long time, and when I stood on the set in a traditional Indian outfit for the very first time, I felt like I was home. I dont think I would have wanted to share this journey with anybody else but Arjun. He is my most compatible co star, trustworthy mentor and honest friend. I can totally be myself and never have to apologise for it. Non judgemental and caring, Arjun has truly taught me how to handle this complex industry and business. He has the right to scream at me when I mess up, and vice versa. 3am friend? Totally. Everyone knows him for his intelligence and knowledge about this business, his witty humour but for me its his family values and beautiful upbringing that sets him apart as a person. I dont know if we realise it, we are same-same but different 😜 Thanks baba for being my bouncing board, my partner in crime and my true true true friend. Thankyou for understanding me even when I dont say anything! Thankyou for always listening, whether its my rubbish or my advice!! I hope this friendship continues forever, and also show in the beautiful love story we have made in Namaste England. No this is NOT a plug in for the film, this is an honest thank you note to my teacher, because baba you've truly taught me a lot (also because we will never say such nice things in person 🤣)! Love you! Now please RTGS 75 million my bank account by Monday thanks. @arjunkapoor"