AIB Co-Founders Tanmay Bhat And Gursimran Khamba Asked To Step Down In Wake Of Sexual Harassment Allegations
Tanmay Bhat and Gursimran Khamba, famous comics on the block, and leading lights of the collective, AIB, have been asked to step away from business with immediate effect. This comes in the wake of sexual harassment charges and the #MeToo movement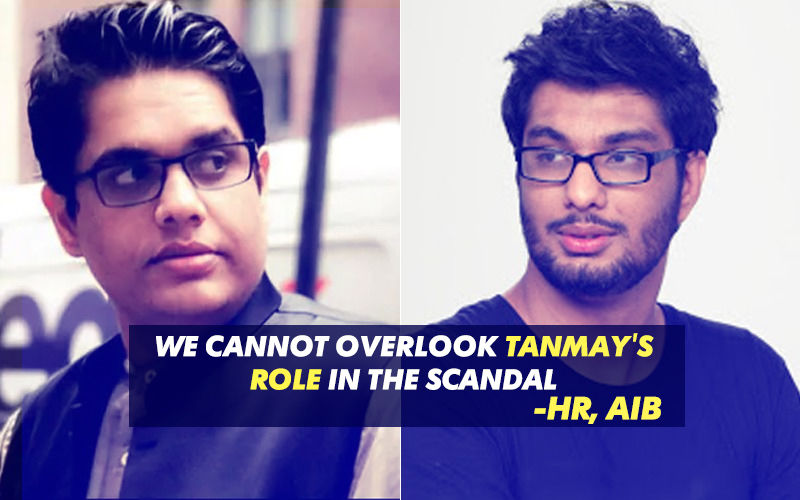 Tanmay Bhat, CEO and co-founder of AIB, who had apologised after sexual harassment charges emerged against his former associate Utsav Chakraborty, is now "stepping away" from his current role in the organisation. Another senior member of the group, Gursimran Khamba will also not be associated with AIB until further notice.
An official statement released from the Head of HR at AIB reads as follows, "We have been closely monitoring the sequence of events on social media around the allegations against AIB and also our Co-founder and CEO, Tanmay Bhat. We cannot overlook Tanmay's role and in light of this, he will be stepping away from his association with AIB until further notice. This implies that Tanmay will not be involved in the day to day functioning of AIB or in any other manner.
We have also just been appraised of the allegations against Gursimran Khamba on social media. At this point in time, these allegations pertain to a private matter and he has released a statement on his own about the same. However, as an organisation, we believe that it would be prudent to place Gursimran Khamba on a temporary leave of absence until we have more clarity on the matter.
We understand that disconcert of any kind adversely affects the work culture and creates an unsafe space for our employees. Nobody should have to work in an environment such as that and we hope to enable measures to establish our commitment to creating a gender sensitive workspace. We are in the process of consulting various experts to ensure that our work culture incorporates sensitivity, inclusivity, respect and fairness.
As mentioned, at this time, both of our senior partners are immediately stepping away from all business at AIB. Truthfully, we do not know what this means for the future of AIB or whether there is one. In the interim, Ashish Shakya, Rohan Joshi and other senior team members will work towards being able to answer that question over the next several months."
In an earlier statement, All India Bakchod had accepted that Tanmay Bhat knew of the accusations against comic Utsav, and that he was informed of the harassment meted out by him to a woman who had confided in Tanmay.
Image Source: instagram/aibfans