Akshay Kumar is not just a friend in need; he is also a good ex-boyfriend.

He buried his hatchet with ex-girlfriend Shilpa Shetty and now Akshay was spotted at the screening of Pooja Batra's upcoming film Mirror Game on Sunday. Pooja stars opposite Parvin Dabas in the film.

Akshay and Pooja were said to be dating each other in the early '90s. Pooja was not only a supermodel but had also bagged the Miss India title. Akshay on the other hand was yet to make his Bollywood debut.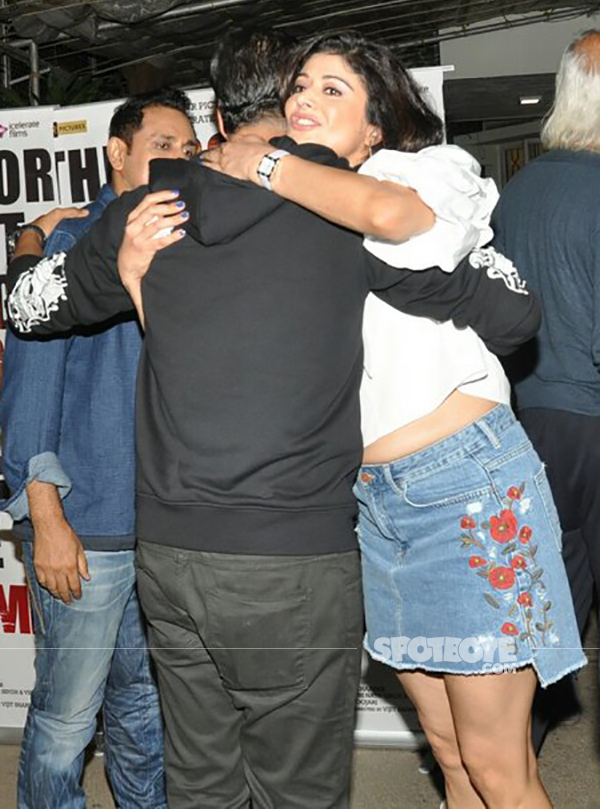 Akshay Kumar Hugs Ex Girlfriend Pooja Batra At The Film Screening Of Mirror Game

Akshay's presence last night was quite astonishing. However, he did not wait to watch the film and zoomed off quickly. He posed for a few pictures and hugged Pooja before making his way out.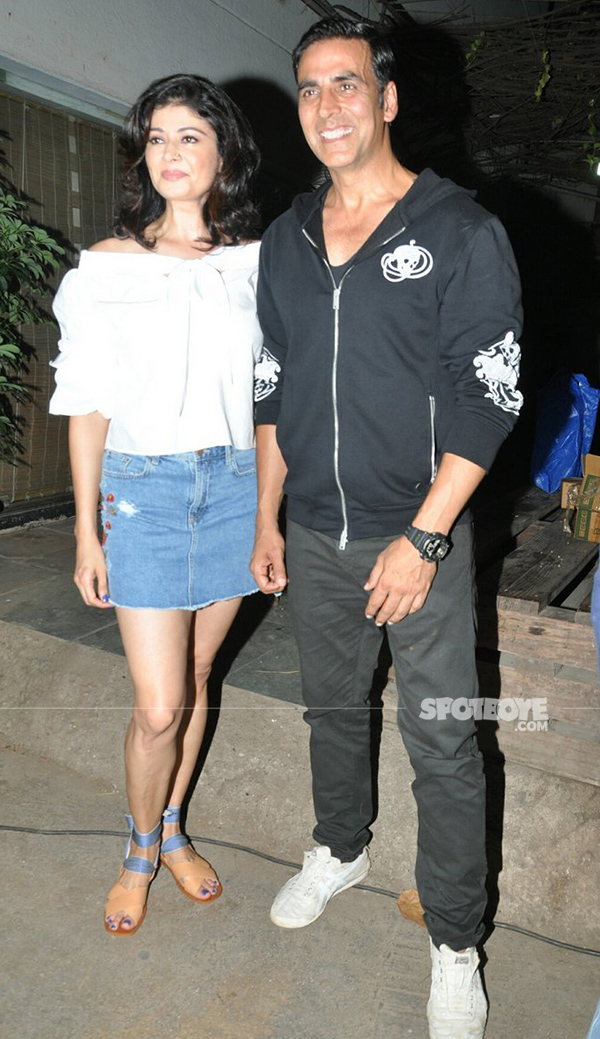 Pooja Batra Poses With Akshay Kumar

As per reports, even his wife Twinkle Khanna was supposed to join him but couldn't make it as she was travelling.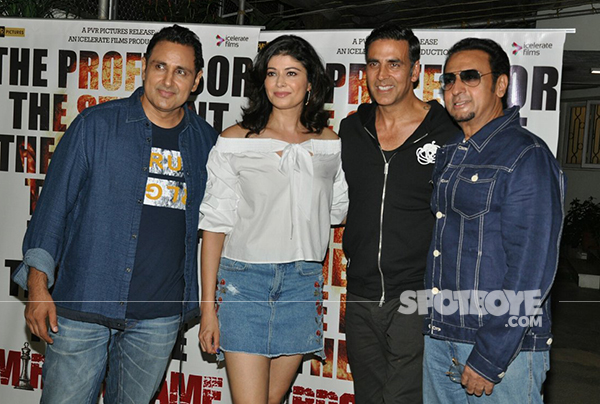 Pooja Batra And Akshay Kumar And Gulshan Grover At Mirror Game Movie Screening

"Akshay dropped Twinkle at the airport and stopped by at the screening. He didn't watch the film but was there only for a couple of minutes," reported a website.

Akshay Kumar is currently busy with the shoot of his film Toilet: Ek Prem Katha which also features Bhumi Pednekar, Anupam Kher and Sana Khan will be seen supporting roles in the film, which is based on the Swachh Bharat Abhiyan.

The campaign was launched by PM Narendra Modi to improve the sanitation and cleanliness conditions in India, with emphasis on the reduction of open defecation in public areas, especially in the rural areas.

Akshay had met the PM to discuss the film and the campaign earlier this year.

Image Source: Manav Manglani