Akshay Kumar Reveals He Never Wrestled The Real Undertaker In Khiladiyon Ka Khiladi; Here's How Fans Reacted
Akshay Kumar recently reacted to a meme about him defeating the WWE legend Undertaker in his film Khiladiyon Ka Khiladi. Akshay Kumar clarified that he didn't fight the real Undertaker!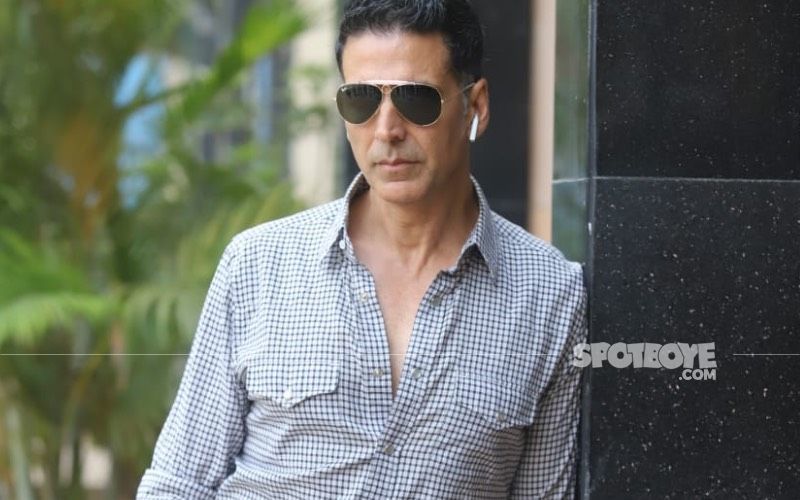 One of the vivid memories for any 90s movie buff was Akshay Kumar taking on the Undertaker in the movie Khiladiyon Ka Khiladi. The movie this year completes 25 years and Akshay Kumar is all set to celebrate the milestone. In the movie, he was seen fighting The Undertaker, who was a WWE superstar and a favourite of wrestling fans worldwide. The Undertaker had made his WWE debut in 1990 and portrayed the character of the Deadman during his wrestling career.
Just before the 25th anniversary of the movie Khiladiyon Ka Khiladi, Akshay Kumar has dropped a fun fact, clarifying that the wrestler in the movie wasn't the Undertaker himself but a wrestler named Brian Lee. He reacted to a meme that showed pictures of those who have defeated Undertaker. One of the pictures included Akshay Kumar. Reacting to this meme, Akshay Kumar wrote, "A hilarious note to mark 25 years to the release of #KhiladiyonKaKhiladi tomorrow! A fun fact though: it was wrestler Brian Lee who played The Undertaker in the film," he wrote. A few fans refused to believe it, check out their reactions below.
While we now know that the wrestler in the movie was Brian Lee, he did play the character of the Undertaker in WWE once as well. He appeared as the Undertaker and took on the real Undertaker. It was one of the storylines created in the WWE. Brian Lee and Mark Calaway (The Undertaker) are actually cousins.
Image Source: SpotboyE Archive