Akshay Kumar's Mitti COVID-19 Version Out: Special Tribute To Doctors Will Leave You Misty-Eyed
Akshay Kumar, Karan Johar and B Praak have come together to pay a tribute to these heroes who fight every day to keep us alive and healthy by putting their lives at risk. Mitti COVID-19 version will leave you Misty-Eyed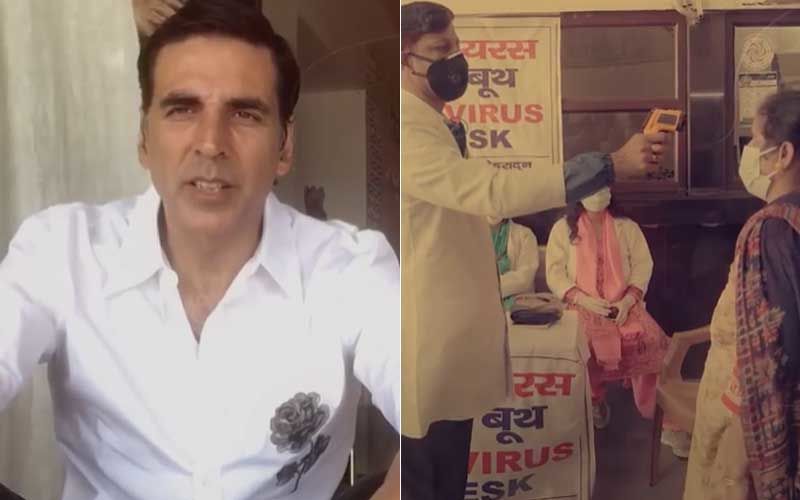 Filmmaker Karan Johar took to his IG account to announce the launch of new song Teri Mitti' which is purely dedicated to all the doctors, nurses, and medical officers who are serving India during these difficult times of Coronavirus. Akshay Kumar, Karan Johar and B Praak have come together to provide a tribute to these heroes who fight every day to keep us alive and healthy by putting their lives at risk. Due to the unfortunate outbreak of Coronavirus in the nation, everything has come to standstill and people are following all the rules set by the government.
Re-creating the heart-warming and chartbuster song Teri Mitti from the film Kesari, the makers take this opportunity to salute them on behalf of the entire country. In light of the recent incidents taken place, the tribute also pleads to the audience across the country and the world, to ensure the utmost respect and gratitude to the medical staff and the doctors. A special message in the end by Akshay Kumar is sure to bring a smile on all the faces.
Karan Johar posted the new Mitti version on his IG account where the doctors, policemen, and officers are seen fighting against COVID-19. The video is backed by the caption, "Teri Mitti A Salute to the brave souls and real heroes, from us to them #TeriMItti, song out now." Watch the new song video:
Coming back to the video, if this doesn't make you emotional then we wonder what does!
Images Source: twitter/akshaykumar