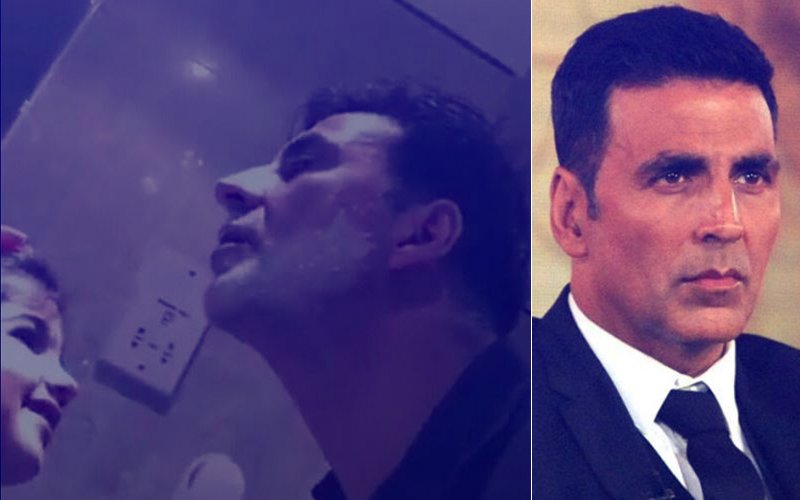 Your browser does not support the video tag.
Akshay Kumar posted an adorable video with his daughter Nitara where she is cutely seen shaving Akshay Kumar's beard.
Akshay shared the video on his social media account with a caption, "My favourite part of every day...my daughter shaving me at the sink, precious times, priceless moments! Happy Birthday my Princess 👑 One request, please don't grow up sweetheart 💖 (sic)."
However, one can hear the sound of water constantly flowing in the background. Now, this has irked many on social media and soon Akshay got trolled for wasting water.
Check out a few comments:
A user slammed Akshay and said, "Tap is running in the background....what about your social propoganda's ....wastage of fresh water ?? (sic)."
"Please turn off tap, when shaving and brushing Akshay sir (sic)," said a troll.

A user wrote, "#savewater
💧 (sic)."


"Its so cute but dear @akshaykumar "plz don't waste water" u r my ideal," stated another user.

Another troll said, "@akshaykumar bhiya paani band karo
😁😁
happie bday doll
🎂🎂🎂🎂(sic)"

"Pls. Save water," slammed a user.

While another user wrote, "Please turn off the tap..!! Water is also precious @akshaykumar (sic)."

"Please close the water tap while applying the shaving cream. Save water, save life. Happy birthday to your daughter
🎂🙂 (sic)," said another user.


One more troll added, "It's the best moment for a dad...but tap toh band kijiye ... It's also imp to save water."

"I'm your big fan but save water sir.. Tap is on Mr. Deshbhakt.. (sic)," said the user.

Interestingly, a few months back, Senior actor
Anil Kapoor was also trolled mercilessly for wasting water while shaving
.


Image Source: instagram.com/akshaykumarfc