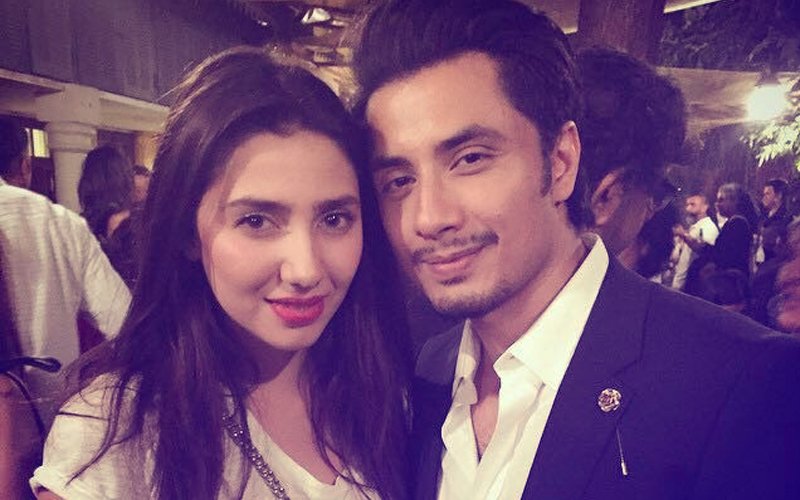 Pakistani actress Mahira Khan is in the eye of the storm after pictures of her smoking a cigarette with Ranbir Kapoor surfaced online and quickly went viral. Since then Mahira has been trolled for wearing a revealing dress and smoking.
Among the barrage of critics, there is one voice defending Mahira. Mere Brother Ki Dulhan actor Ali Zafar has written an open letter to Mahira and shared it on his Instagram page. He wrote: "What has happened to us? Have we lost all our sense of sensibility? Must we gossip, intrigue and the self appointment right of judgement over restrain, grace, intolerance and compassion?"

"Every woman has the right to make her own choices in life (as long as she's not hurting anyone else) just like we men do," read the post further.
"How we react defines our own character. Choose wisely, for we SHALL be judged," he wrote concluding the letter.
Ali tagged the actress and shared the picture with the caption: "@mahirahkhan."
Check out the post:
Mahira was called out by many on social media after the pictures went viral.
One of the user @rizwanahcoowar commented: "R u serious?? !! Smoking is haram in Islam. Yuck Mahira Khan, you just lowered your standard in front of my eyes. Well actually you never even had a standard for me."
@nayaab_yousuf commented: "Toba toba be sharmi ki intihaaa @mahirakhan."
@siddingz commented: "Out of all the Pakistani actresses, I thought she was graceful. WTH is she wearing and doing!"
@dynamic104 commented: "My gosh!! Look at Mahira she is smoking!! She completely surprised me!! Mussalmaan k naam pe dhabba."