Alia Bhatt Enjoys A Salon Day, Ranbir's Mom Neetu Kapoor Lunches Next Door In Juhu
Alia Bhatt is being welcomed with open arms into the Kapoor family. Neetu Singh keeps on showering love on Alia via social media, and now the two were spotted in Juhu earlier today, albeit not at the same place, but in the vicinity. Watch their pics below...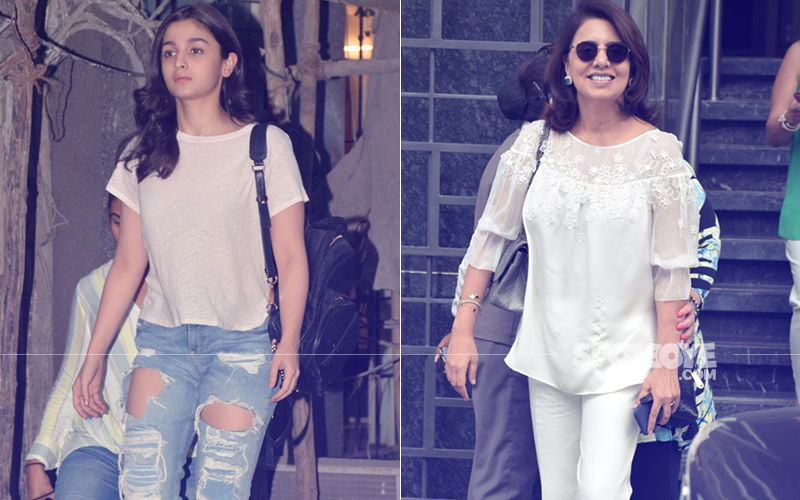 Alia Bhatt and Ranbir Kapoor's love story is growing by the minute. Every day every minute we have a new piece of information about the Bhatts and Kapoors growing closer. Here's the latest update on their whereabouts...

Alia headed out to a Bandra eatery for an early lunch with mom Soni Razdan, and as soon as it was done, she headed off to Kromakay Salon in Juhu.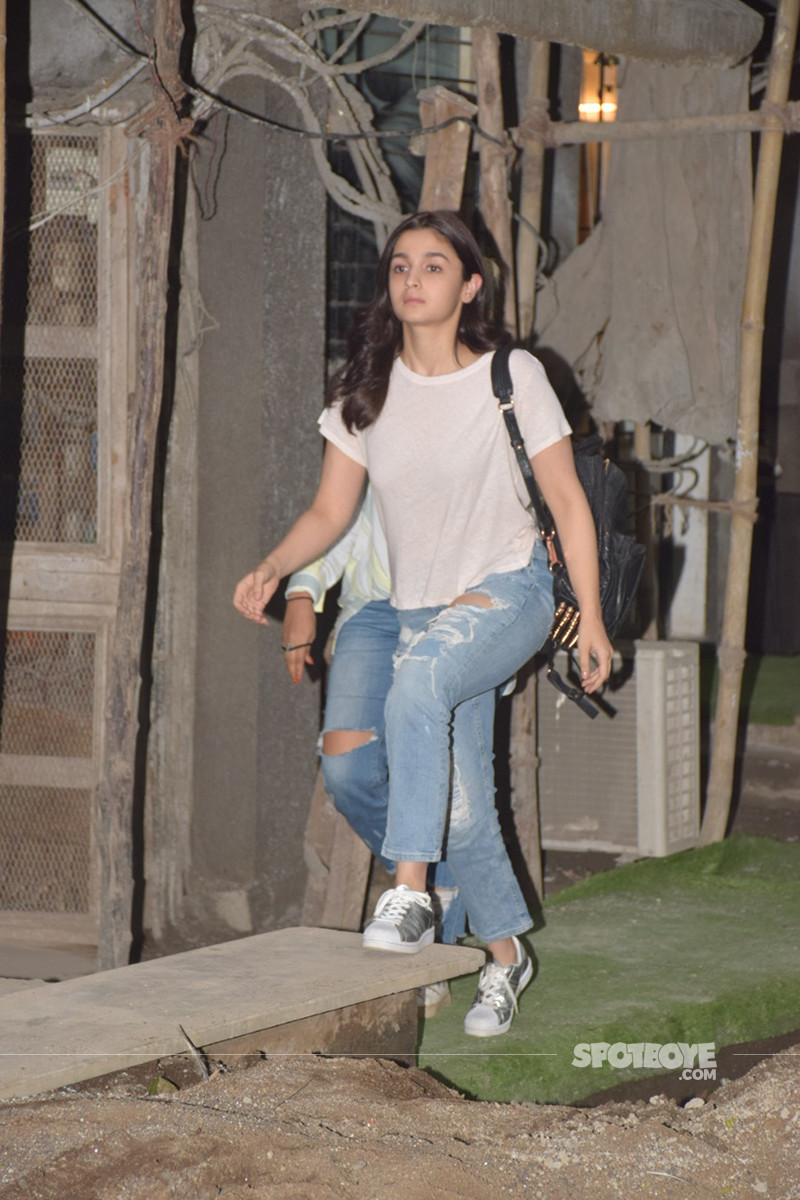 Alia Bhatt At Kromakay Salon In Juhu

Surprisingly, right next door, Ranbir's mom Neetu Singh was having a luncheon with her close friends - Reema Jain, Laali Dhawan and others.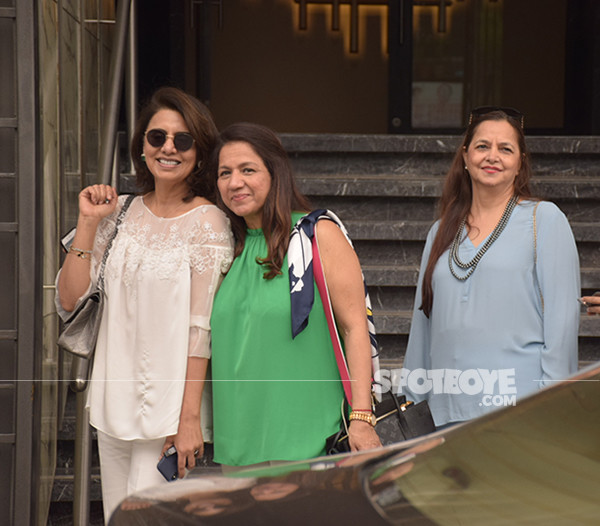 Neetu Kapoor With Her Close Friends

Now, isn't that such a lovely co-incidence!

Alia was recently spotted with Neetu, Riddhima Kapoor Sahni and Ranbir having a quite dinner this Sunday.

Alia is being welcomed to the Kapoor family with open arms, and that has all started happening after Ranbir opened up about their relationship to a leading glossy. Ranbir had said, "It's really new right now, and I don't want to over speak. It needs time to breathe and it needs space. As an actor, as a person, Alia is – what's the right word? – flowing right now. When I see her work, when I see her act, even in life, what she gives is something that I'm aspiring to for myself. It's new for us, so let it cook a bit."

As far as Alia is concerned, the actress had already made it very obvious on Rajat Sharma's show, Aap Ki Adalat that she is smitten by her childhood crush. She had even blushed while talking about Ranbir.

Ranbir's mommy dearest Neetu too has been showering love on Alia via social media!



Image Source:- Manav Manglani