Alia Bhatt, Ranveer Singh Reveal Ranbir Kapoor, Deepika Padukone's REACTION To The Trailer And Songs Of Rocky Aur Rani Kii Prem Kahaani-DETAILS INSIDE
Alia Bhatt, and Ranveer Singh shared their respective spouse's reactions to the songs and the trailer of Rocky Aur Rani Kii Prem Kahaani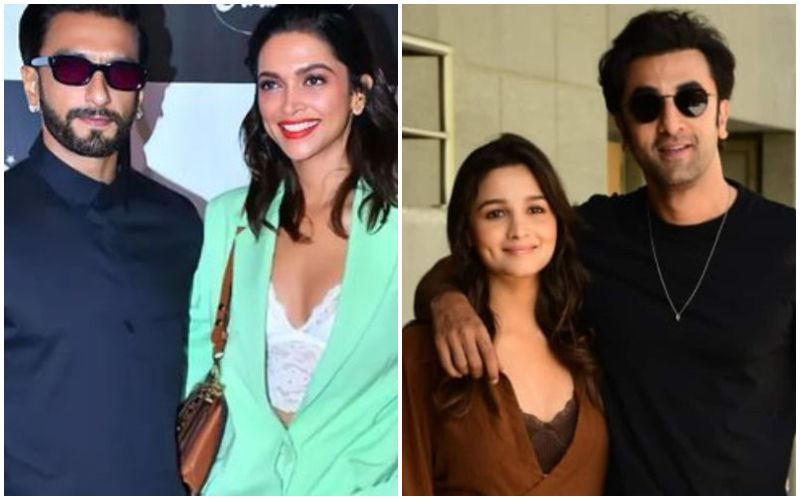 Alia Bhatt and Ranveer Singh are currently on a promotional spree for their upcoming film Rocky Aur Rani Kii Prem Kahaani. During a recent interaction with the media as well as social media influencers, the duo shared their respective spouse's reactions to the songs and the trailer of Rocky Aur Rani Kii Prem Kahaani.

The actor also revealed how his wife is excited for him to see his performance in the upcoming film and shared that she keepings singing the film's songs around the house. Ranveer shared, "She's very excited for me and very excited to see this performance. She keeps singing the songs around the house. I can't wait for her to see it and know what she thinks and feels about it."
Talking about Ranbir Kapoor, Alia said, "Ranbir I think likewise, he loved the trailer. And in general, he is a huge Pritam Da fan. He's given some of his best you know, their biggest hits together and Karan, Pritam Da and Ranbir together have given a fantastic album. Toh jahan gaane ban rahe thay, scratch ke time pe, since then I've been making Ranbir listen to the songs much to Pritam Da's disapproval because he gets very protective of songs ki 'Ye final nahi hai, final nahi hai, kyun sunaya?' But he's really involved in the musical journey because he has a very, very strong instinct for sound, though when he heard like, for example, 'Tum Kya Mile', 'What Jhumka', he gave his opinion there only ki ye acha hai, this will really work."
Alia also added, "When I'm working on a film I kind of with my enthusiasm take him through the journey along with me even (when) he has other things to do."
The much-anticipated film is set to hit theatres on July 28, and the film's trailer and posters have already created a buzz among fans and cinephiles.
Image Source: Instagram