EXCLUSIVE! MC Stan Receives Support From Acror Faizan Ansari Regarding Puneet Superstars' Comment
Faizan Ansari has openly expressed his admiration for MC Stan, stating that he is his favourite contestant from Big Boss Season 16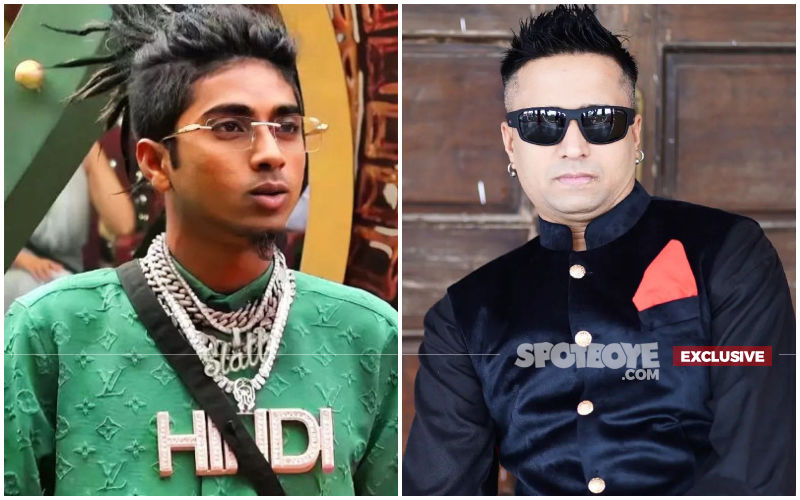 Puneet Superstar and Faizan Ansari faced questions about MC Stan during the press conference held in Mumbai. Although, the popular stars had contradictory answers about the rapper.

Faizan Ansari, who is known for his work with Salman Khan's sister Shweta Rohira in the Bollywood magazine Fashionista, supported MC Stan, the winner of Bigg Boss season 16. The Indian actor and social media influencer did not appreciate the focus being shifted to him and Puneet Superstar, and he promptly diverted the discussion towards MC Stan.
Faizan Ansari, takes pride in being recognized as the 'Popular Face Of The Year' at the International Show Bizz Awards in Dubai 2022, an honour bestowed upon selected Indians by Shaik Bu Abdullah.
He has openly expressed his admiration for MC Stan, stating that he is his favourite contestant from Big Boss Season 16.
Meanwhile, Puneet Superstar had a heated altercation with MC Stan, which remains a topic of hot discussion. A new video of Puneet has surfaced showing his frustration with MC Stan's comments.
When questioned about Stan's statement regarding 'cringe' content creation during their time in Big Boss, Puneet firmly defended his talent, asserting that it's not about showmanship.
He also challenged MC Stan to review his own videos, claiming they contain offensive language towards mothers and sisters, a line that Puneet refuses to cross. This video of Puneet has gone viral on social media, triggering diverse reactions from the audience.
The Indian actor firmly believes that Puneet should not have steered the conversation towards another renowned industry figure like MC Stan.
For more updates stay tuned with SpotboyE!
Image Source: Instagram