Bigg Boss OTT 2: From Quitting Alcohol To Her Broken Marriage; Check Out Series Of Revelations Made By Pooja Bhatt
Pooja Bhatt housemates call her 'Gyaani' as she has made a series of personal revelations and experiences in the house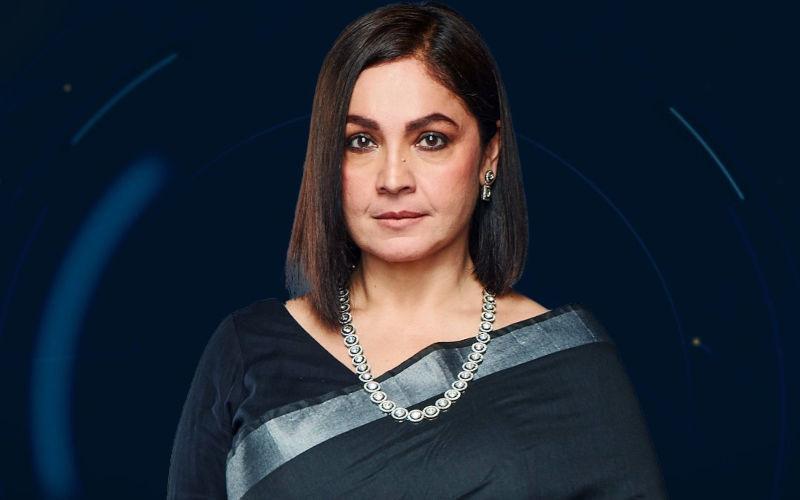 Pooja Bhatt has emerged as one of the most interesting contestants in Bigg Boss OTT 2. Her housemates call her 'Gyaani' as she has made a series of personal revelations and experiences in the house.

Let's check out everything that she has shared till now inside BB's house:
MAHESH BHATT MADE POOJA BHATT QUIT ALCOHOL
During her time at the show, Pooja Bhatt to Cyrus Broacha how silly she quit her addiction to alcohol. One day her father sent her multiple messages about how much he loved her, and she replied, I love you, pops', to which her father said that if you genuinely love me, you should first start loving herself because I live inside you.
Well, that was a wake-up call for her.
POOJA BHATT ON HER MARRIAGE WITH MANISH MAKHIJA
The actress spoke about her former marriage and revealed how she was okay to get out of her 11 years of marriage and how they both decided something was not right and was not working out and they got out of it.
She also said that until there was dignity in her marriage, she stayed and later they both parted ways on a good note. It's been nine years since her separation from her ex-husband, Manish Makhija.
POOJA BHATT NEVER MADE HER DEBUT WITH AASHIQUI DUE TO HER THEN-EX-BOYFRIEND
Unfortunately, Pooja missed an opportunity to get launched with Aashiqui as her then-boyfriend didn't want to marry an actress, and she dropped her acting dream, but they parted ways and her career took off.
POOJA BHATT SHARES WHY SHE NEVER HAD KIDS
Pooja got candid with Bebika and revealed that she wasn't ready to have kids at the beginning of her life, but she loves kids and has no regrets about her decision.
POOJA BHATT DROPPED OUT FROM HER 12th BOARD EXAM
Speaking of her educational qualifications, Pooja Bhatt revealed that she didn't give her 12th board exam. The actress revealed that she didn't write anything in her exam because she didn't feel like it, and her mom was angry and shocked.
POOJA BHATT PLANS HER SECOND INNINGS WITH BIGG BOSS OTT 2
Pooja has been slowly becoming the favourite in the Bigg Boss OTT 2 house, and she is only here to get some good work.

Image Source: Instagram