The first episode of Koffee With Karan 6 was aired recently. As we all know, Deepika Padukone and Alia Bhatt will open be the first Jodi to inaugurate the first episode of the season. While many revelations were made by the actresses, they also spoke about their respective partners and exes on the show.

On the show, Deepika spoke about how being friends with Ranbir and Alia, who are currently dating each other, is not awkward. Well, during the the rapid fire round, Alia also revealed who she wants to set her ex-boyfriend Sidharth Malhotra with.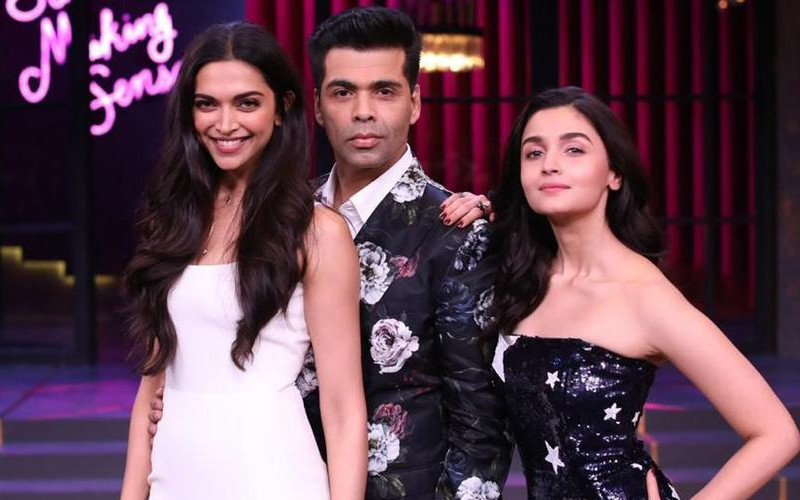 Deepika Padukone, Karan Johar And Alia Bhatt In Koffee With Karan

She was asked to set these single people up with other celebs. First she was asked, Sonakshi, she said, Aditya Roy Kapur. Next name was Sidharth Malhotra, she said, Kiara Advani. Then Jacqueline Fernandez name popped up, Alia said, "I would also set Jacqueline up with Sid." She further says, "If that does not work out (Kiara-Sid's relationship), then I'll set up Jacqueline with Sid."

For those who don't know, after breaking up with Alia, Sidharth Malhotra was rumoured to be dating his A Gentleman co-star Jacqueline Fernandez. The duo had a crackling chemistry on and off the camera. So much so, that they had even decided to move into a new neighbourhood. SpotboyE.com had told you that were thinking of buying houses in Juhu.

Later, the handsome hunk was rumoured to be dating Kiara Advani. We had brought to you a video of Sidharth and Kiara, from two separate from events, where they gave quite similar answers. When the duo was asked about their relationship status, Sid had said, "Ab jo bhi padkar agar sach hota toh phir kya baat hoti (All that you read is not always true). That's all I want to say. Mai abhi sirf apne kaam se relationship mein hu aur uthna baithna sirf usi mei chal raha hai aur kisi cheez ke liye mere paas abhi time nahi hai, toh yehi hai abhi (I am in a relationship with my work)."

While Kiara had said, "Honestly whenever I am in a relationship, I will share it with the media if I feel I want to. But right now my focus is on my career and on work and that's how it should be. So I am in a relationship with my job right now and I am loving this relationship."