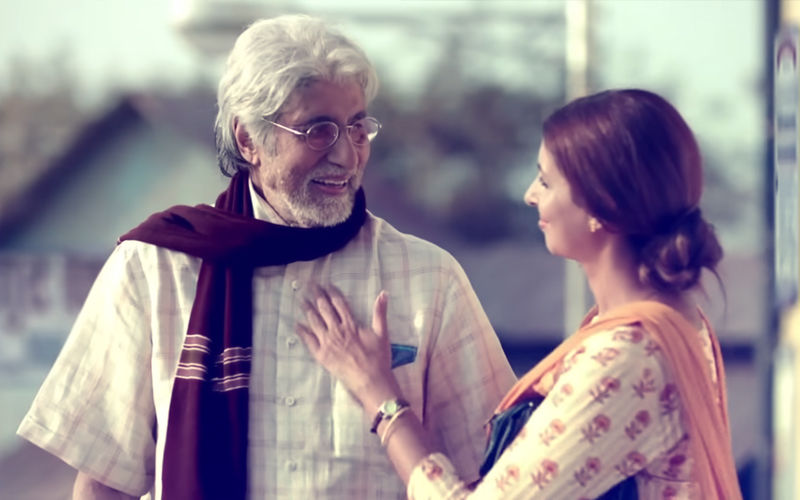 A few weeks back, we reported how Amitabh Bachchan and Shweta Nanda's jewellery had been at the receiving end of "disgusting" and "derogatory" remarks by the bank union, which termed it as "creating distrust in the banking system".
Now, the ad has been withdrawn.
In a statement to NDTV, Kalyan Jewellers executive director Ramesh Kalyanaraman said, "We sincerely regret the inadvertent hurt caused and withdraw the advertisement from all media with immediate effect. We understand that the advertisement has hurt sentiments of some people including members of our esteemed banking community. Any such hurtful interpretation being drawn is unintended. We state that the creative advertisement was a work of fiction and not a reflection of banking employees at large. Along with crores of Indians, we acknowledge the valuable contribution of the banking community to our country."
According to NDTV report, All India Bank Officers' Confederation, an organization claiming to have membership of around 3,20,000 officers, last week threatened to sue Kalyan Jewellers accusing it of "casting aspersion and hurting the sentiments of millions of personnel" through the advertisement.
AIBOC general secretary Soumya Datta had alleged that the theme, tone and tenor of the Ad were "disgusting, derogatory, to say the least--- and is aimed to create distrust in the banking system, for pure commercial gain."
However, Kalyan Jewellers had rejected the allegation, saying it was "pure fiction."
In the ad, Big B is seen visiting a bank with her daughter to return the extra money credited in his pension account. In the process, he has a bitter encounter with the bank employees and is eventually sent to talk to the Branch Manager to address his grievance.
Phew!


Images Source: youtube/indianadvertisingcoltd