Karishma Sharma: I Don't Know The Trolls, Why Do I Give A F**k?
In an exclusive interview with SpotboyE.com, Karishma Sharma gets candid about her character in Hum, bold quotient, trolls and lots more. Read on...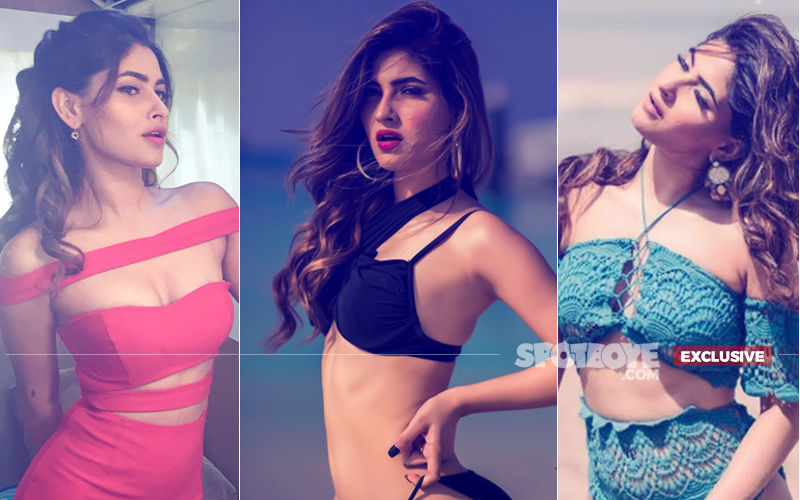 Karishma Sharma is all set to conquer digital space again with her upcoming show Hum. The actress, who is extremely thankful to Ekta Kapoor for launching her, will romance Kushal Tandon in the show.

Here are the excerpts from the conversation:

Tell us about your character in Hum...
I am in love with my character. I am playing Eisha in the show. The best thing I like about her is that she is not conscious about what she is doing. Eisha is over-ambitious and if you are over-ambitious you don't think much before doing anything. You can go to any lengths to get powerful. So I think that's one thing I loved about my character that she will do anything to get what she wants. It could lead her anywhere- good or bad, but it takes a lot of courage to do such things I feel. If you do something wrong you can't sleep at night peacefully, but my character can do wrong and yet sleep at night peacefully. So yeah, it's quite thrilling in a way.

How much do you relate yourself to the character?
Except the fact that Karishma is not over-ambitious like Eisha, rest everything I can relate to my character -- she is bold, fun-loving and chilled out.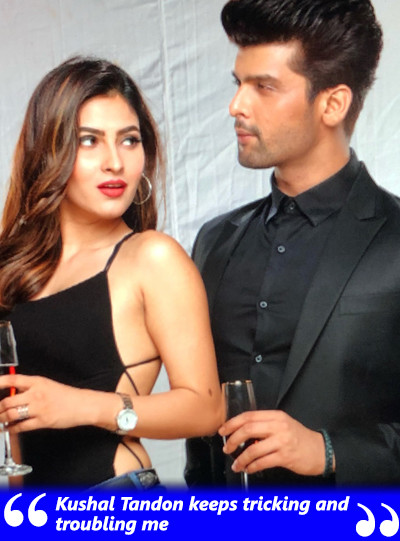 How was your experience working with Kushal Tandon in Hum?
Working with him was lots of fun. He is a very funny person. He keeps tricking me and troubling me--- but all in good space. He gets a lot of positive energy on the set. Actually, he keeps joking and making everyone laugh. He even gets us food, so I think he is a great co-actor. In fact, even Riddhima and I bonded well during the shoot. She is not here currently for promotions as she is doing Khatron Ke Khiladi in Argentina, but we are missing her a lot. She and I have become best friends.

When is your film Hotel Milan releasing?
I am looking forward to doing a lot of films. Hotel Milan releases on September 14. It's a very different role than whatever I have done so far--- speaking in a UP dialect. Also, I am doing Comedy Circus which is something new for me. I am trying hard.

Any Bollywood actor in your mind you want to get paired with?
I want to get paired with Ranveer Singh. He has great energy. I love his aura. I love his acting. And what attracts me the most towards him is his flexibility to do different roles.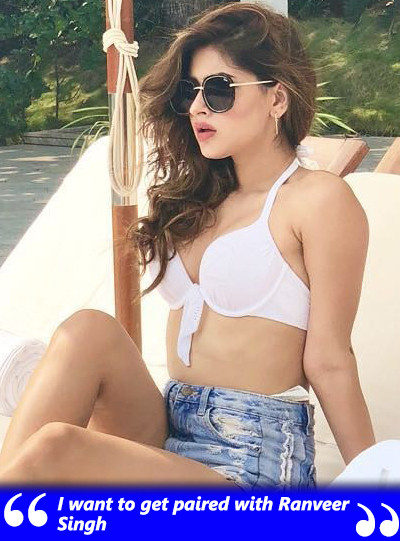 You often post bold pictures on social media. Aren't trolls at the back of your mind?
I don't think trolls can affect me ever if I get affected by trolls, I don't think I will survive in this industry. There are people in your day-to-day life also who troll you and say nasty things about you--- and you can't care. People are jealous, they cannot or just can't see others around them happy. I have come from nowhere and nobody has helped me to be where I am, so why do I care what others have to say about me? I would definitely listen to my mother. But trolls whom I don't even know, I give a f**k.

You think Hum will be successful?
Hum has romance and drama, it's quite entertaining. I am sure it will be a hit.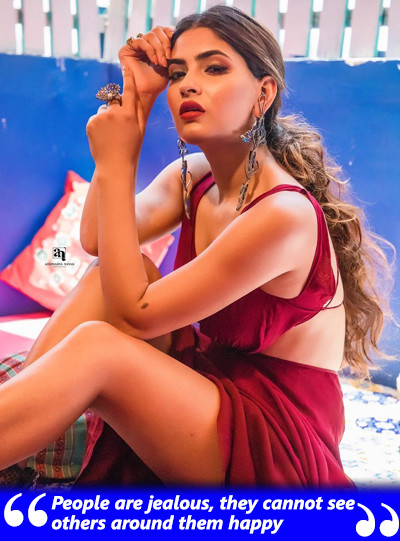 Image Source: instagram/karishmasharma22