With Arbaaz Khan and Georgia Andriani making brisk strides in the love department, it was a matter of time before his ex-wife, Malaika Arora, and his Italian girlfriend came face to face. It was just a matter of when and how! And during the auspicious occasion of Ganesh Chaturthi, a festival that is celebrated with much fervour by the Khans, the two gorgeous ladies finally came face to face.

SpotboyE.com had told you earlier this week that Georgia and her dad are special invitees at the Ganpati celebrations at Galaxy this year. Papa Andriani has flown down especially from Italy, to meet the Khans and partake in the festive revelry.

While in the city, Andriani's also attended the Ganpati celebrations at Arbaaz's younger sister Arpita's home. It was here that Malaika and Georgia came face to face. Though Malaika and Arbaaz remain extremely amicable, even with each others' families, many in the Khandaan were not sure how a scenario with Malaika and Georgia in the same room, will pan out.

We're happy to report, that the ladies got along rather famously. The Andrianis – Georgia, her father and sister, shared a warm conversation not just with Arpita, Alvira, and Arbaaz's mom, Salma, they were rather courteous and friendly with Malaika as well. A source present at the party reveals, the feeling was mutual.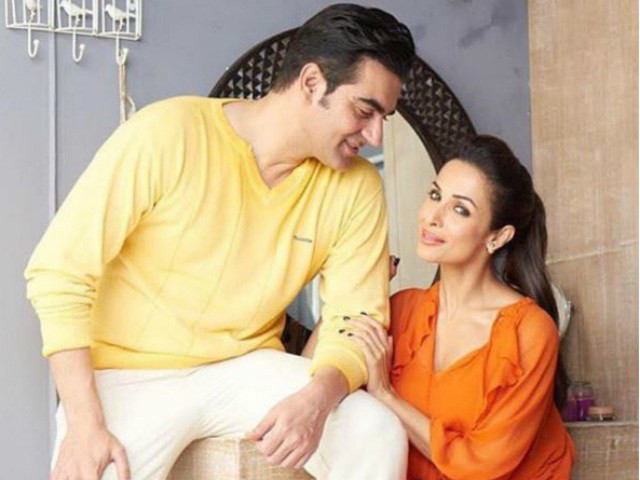 Arbaaz Khan With Malaika Arora. Oh Those Were The Days!

And wait till we tell you who took the onus of introducing Malaika and Georgia. It wasn't Arbaaz, and it wasn't the hostess, Arpita either. It was, believe it or not, Malaika's younger sister Amrita Arora.

They were elated to meet each other and even exchanged a warm hug. What about Arbaaz? Well, unfortunately he had to excuse himself from the party rather soon, as he had to attend to some urgent work. And hence, the ladies met in his absence. But when he got back, the revelry and bonding between his ladies, ex and current, and the families – Khans, Aroras and Andrianis, was for him, a sight to behold indeed.


Image Source: instagram/georgiaadriani22, marketupdate, alchetron, dailyqudrat