Not Only Ganpati Bappa, Arbaaz Khan's Lover Georgia And Her Dad Too Join The Khan-daan. Malaika Arora, Are You Watching?
SpotboyE.com hit the bull's eye, again yesterday. Read to know why we say so. Meanwhile, Arbaaz Khan is not shy. Neither is the sexy Georgia. Love and passion is in the air. Malaika Arora, are you round the corner?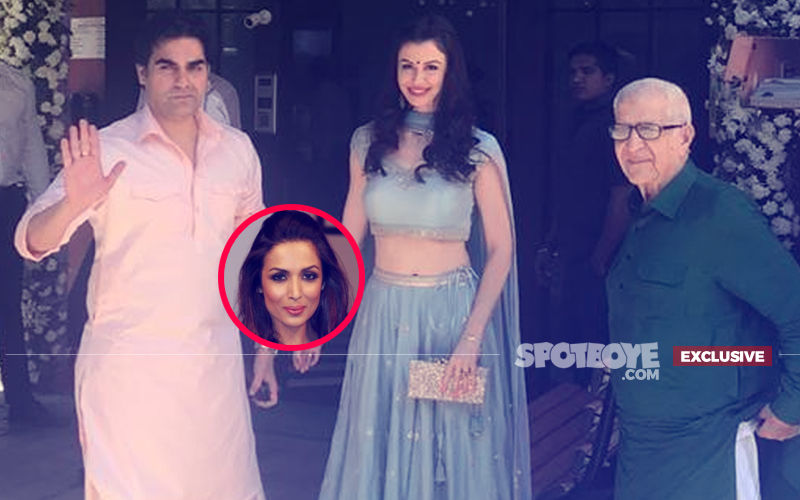 SpotboyE.com was the first to introduce you to the leggy Italian beauty, Georgia Andriani, who is now passionately dating Arbaaz Khan. The 2 have been spending a lot of quality time together. From taking luxury vacations to openly lounging around at Arbaaz's residence, you can say that they have been going khullam khulla pyar karenge. And now with Ganpati Bappa at Arpita Khan's residence (plan of keeping it at Galaxy Apartments seems to have changed), Arbaaz had invited both Georgia and her father, Angelo, to stay with them for few days and enjoy the festive occasion.SpotboyE.com had broken the news to you yesterday. Aur lo! aa gaye, Georgia aur uske papa!

That's called true love. And trust us, things are moving at a fast pace for Arbaaz and Georgia. Is marriage round the corner? We would be happy if the two tie the knot. We have always told you that we like love stories that have a Happy Ending. Will this one have one? Malaika Arora and Arbaaz had a love marriage and it lasted for 19 years. The divorce came on mutual terms, but obviously the reasons that led to it created immense bitterness. It is not easy to forget the differences and bickering in a relationship especially if it was a long one, but both have so far been very dignified in not washing dirty linen in public. Respect. So yeah, Georgia and her father have just arrived at Arpita's Khar flat. The celebrations have begun. Let's see how long they stay in Mumbai. We know for a fact that Salman and family celebrate the Gampati festival with gaiety and splendor and we bet that Georgia and her dad will have a whale of time, the Khan-daan always plays a great host. Take a look at the pictures below, clicked just outside Arpita's house. No prizes for guessing that Arpita's hubby, Aayush Sharma is also round the corner. He too is on cloud nine. His debut flick Loveratri is not far from release.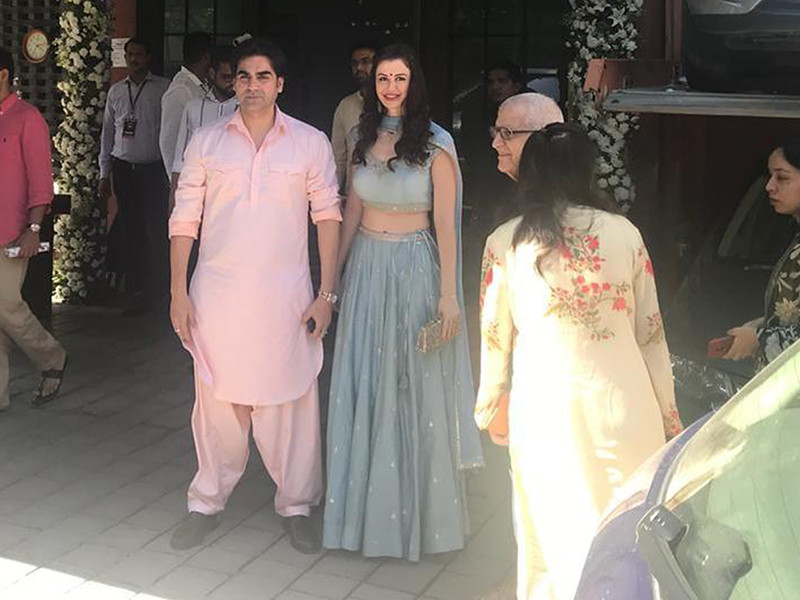 Arbaaz Khan With Georgia Andriani And Her Father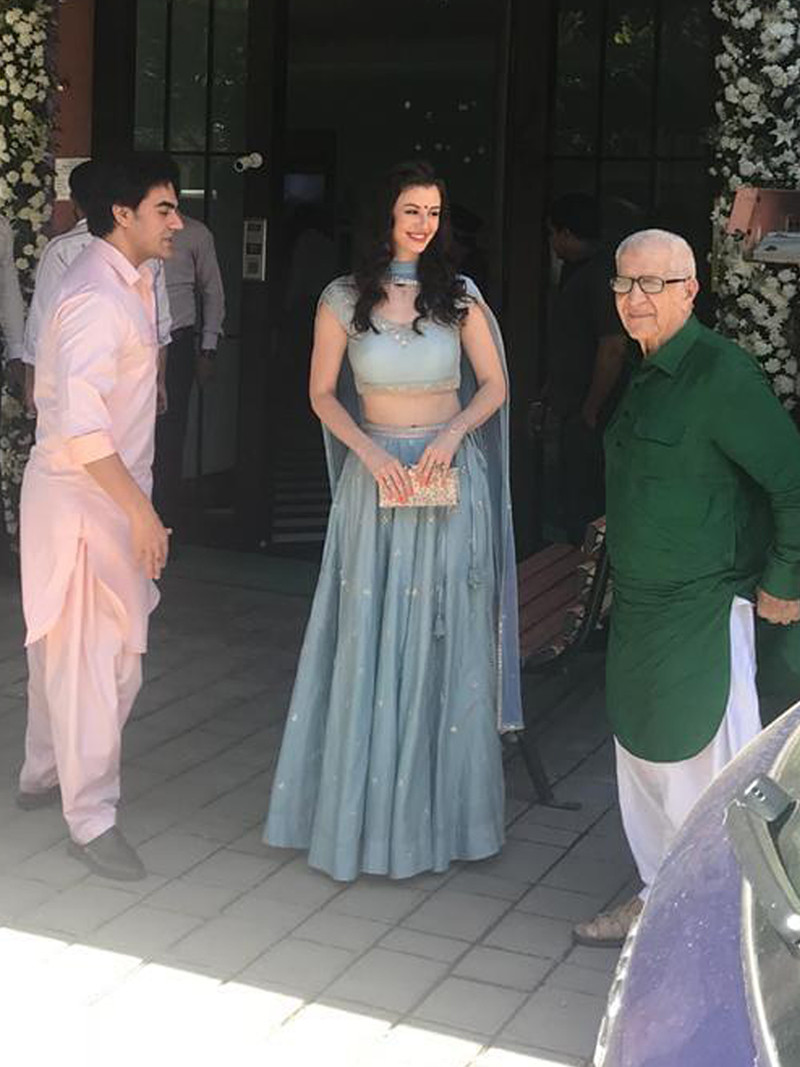 Arbaaz Khan And Georgia Andriani With Her Father

Earlier, we had told you that Arbaaz has also been using his contacts and going all out to ensure that Georgia makes her first splash in Bollywood. He has even aided her get an agency on board that offers professional services to enable her to secure that dream project, the lady and the man in question both so much want. Aage aage dekhen, hota hai kya!