Her wedding to Angad last Friday raised eyebrows, and her dating period also will. Bet you didn't know this that Neha Dhupia and Angad Bedi, who recently became man and wife, were dating since the past 12-13 months.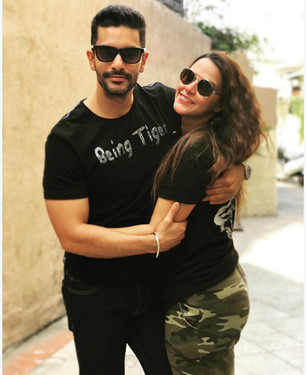 Neha Dhupia With Angad Bedi

Their inner circle of friends knew and their families had also blessed them, but Neha and Angad chose to not make it public.

Neha and Angad made it a point to get not too close in social functions, and maintained a certain distance even when their common friends arranged a party. The long and short of it was that they did not indulge in any PDA which would fuel the news that they had given their hearts to each other.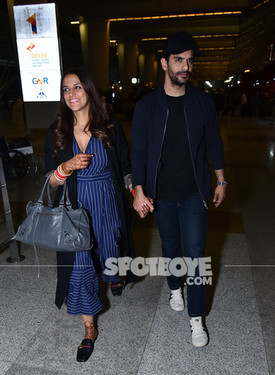 Neha Dhupia And Angad Bedi At The Airport

So, the smart cookies managed to pull off a surprise wedding. Angad's father, legendary spinner Bishen Singh Bedi, might be tempted to say: That was a googly for you guys, not for me.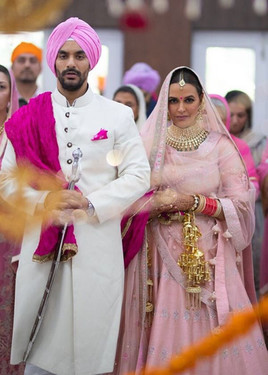 Neha Dhupia-Angad Bedi Wedding

A source says, "Both never felt that they would feel the need to marry so soon. What suddenly triggered the decision is still not known, but it is sure that Neha and Angad will talk about that as soon they are back."

Neha and Angad are currently in Houston, Texas.
Image Source: Manav Manglani/Instagram/@angadbedi