Yesterday, Neha Dhupia and Angad Bedi left Bollywood and their fans surprised as they announced their union as man and wife.

We brought you pictures and videos of their wedding ceremony, which took place in a gurudwara at Delhi.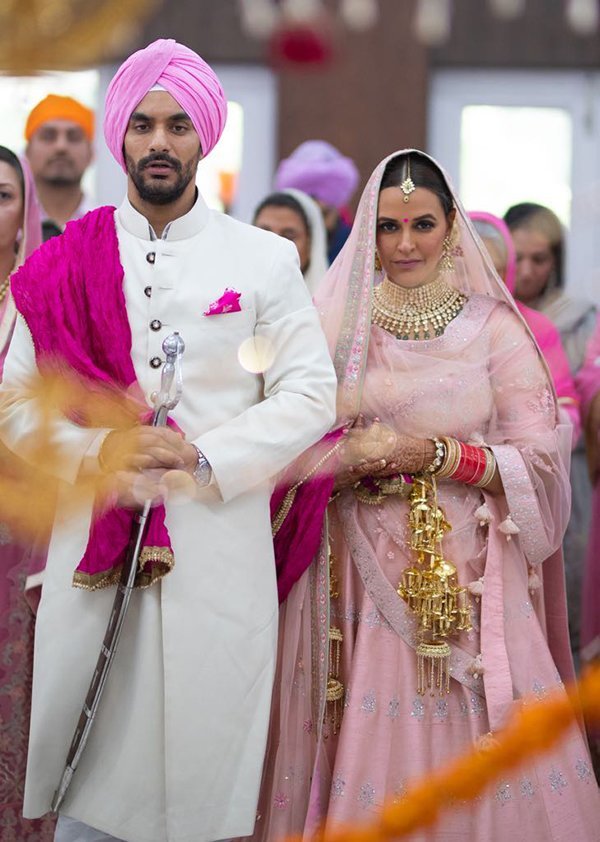 Neha Dhupia Married Angad Bedi

And now, we have dug out an interesting scoop from their not to open love story. While browsing through Angad Bedi's Instagram account, when we came across a picture of Zaheer Khan and Sagarika Ghatke from their wedding, which Bedi had posted congratulating the couple.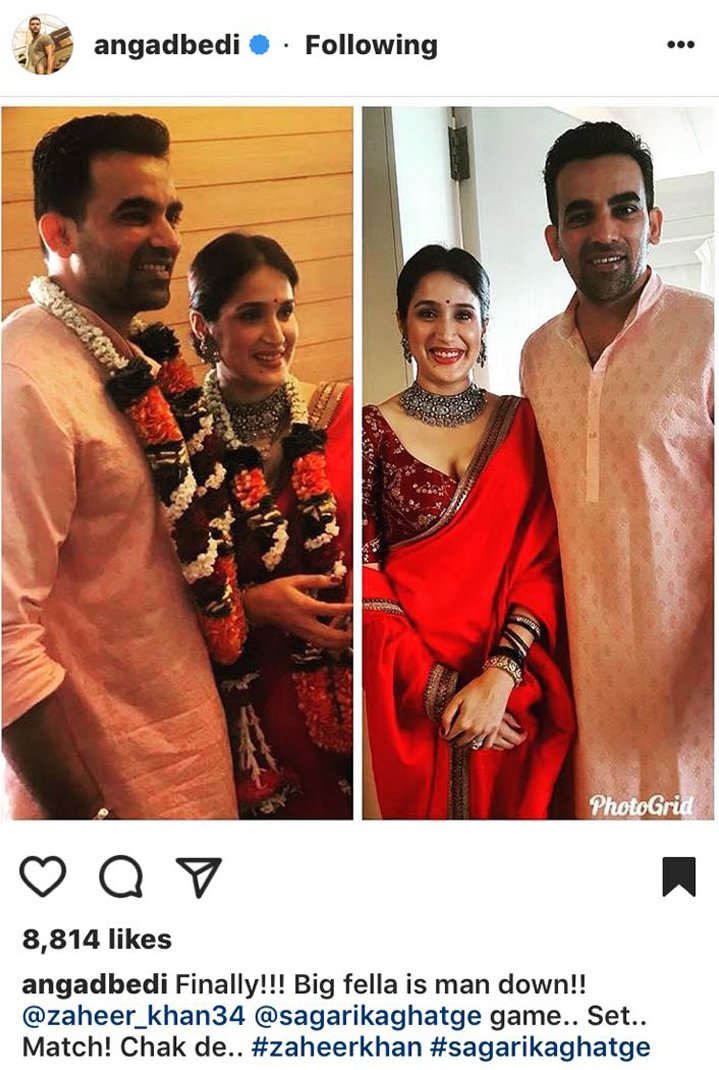 On the same picture, Neha Dhupia had left a comment, "U are up next @angadbedi". And later, Angad replied to that comment, "chaliye fir..." to which Neha cheesily responded, "kithe?"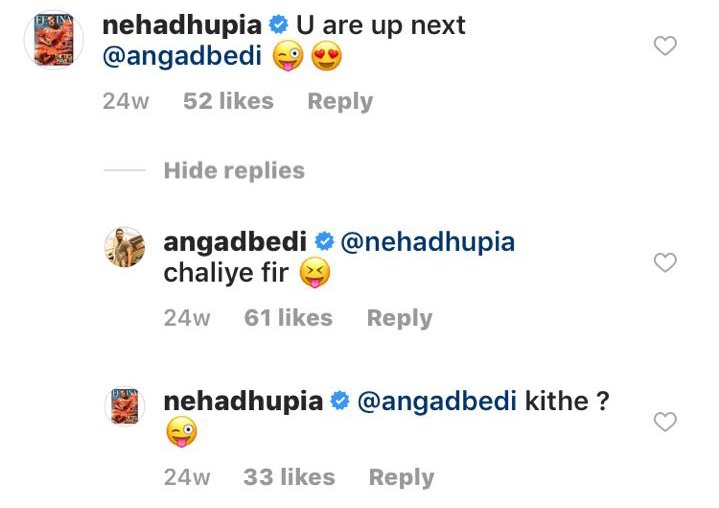 Neha Dhupia's Comment On Angad Bedi's Post

At that time, no one was really aware of what was cooking between these two besties. However, now when we study these comments, it gives a vibe that Angad had indirectly proposed to Neha during Zaheer-Sagarika's wedding itself, which is 6 months back.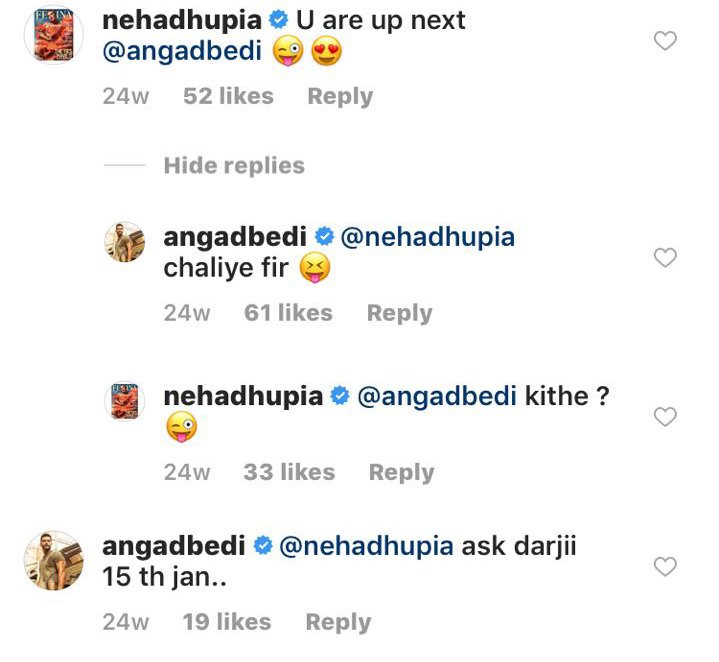 Neha Dhupia And Angad Bedi's Instagram Conversation

SpotboyE.com was the first one to tell you that's something's brewing between the two and how things were not all hunky dory between Angad and his then girlfriend, Nora Fatehi because of his closeness to Neha Dhupia.

However, Nora and Angad broke up and soon after news of Neha tying the knot with her best friend, Angad has now come out.

Quite a love story, we say!

Talking about the newlyweds, well, Neha and Angad have left for their honeymoon to USA, last night. We brought you pictures from the airport as the couple departed from the city.


Image Source: instagram/nehadhupia & instagram/angadbedi