A few days back, Sunil Pal revealed that he was duped by director Anees Bazmee, who asked him to perform his stand-up routine at a family function and then refused to pay him.

Anees rubbished Sunil's claims and told a section of media, "This is exactly what this man wants me to do. Normally I wouldn't respond. I've been bombarded with calls and messages asking me to react to Sunil Pal's nasty allegations. I will just clarify to you what happened. Sunil is among the numerous hopefuls who come to my office every day for work. And yes, he's right I did tell him I'll find him something in one of my films. He seemed desperate and I felt sorry for him. However, there was no scope for Sunil in Mubarakan. Now, of course, there is no question of working with a troublemaker and a publicity seeker."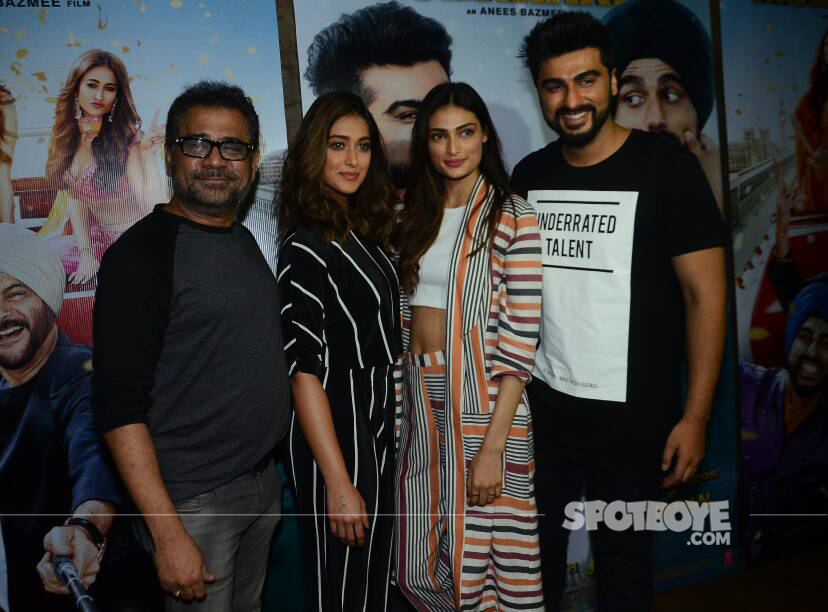 Anees Bazmee With Team Mubarakan

He added, "Mera uss show se koi lene dena nahin hai. I was asked by one of my associates Mayur Barot if Sunil would perform at a birthday party. I directed Sunil to Mayur's requirements and my role in the matter ended there. The next thing I knew I started getting calls from Sunil saying he hadn't been paid. I did call Mayur and ask him about his payment. Mayur told me Sunil got drunk at the event. Since he didn't perform at the function why should he be paid? But Sunil continued to harass me with calls about his money, threatening to go legal if I didn't pay up."

"Giving him the money that he would have rightfully got for his performance is no problem. But I am nowhere in the picture. So why is he using my name and hurling abuses at me? Just because I am known and the people he was supposed to have performed for are not known? And why should they pay when Sunil chose to get drunk rather than do his job?" Bazmee concluded.


Image Source: Manav Manglani, guyana & alchetron