January 23, a little before midnight, I received a Google Trend alert of TimesNow, with a story that said that Ankita Lokhande was ready to be friends with actor and ex-boyfriend, Sushant Singh Rajput. I was surprised, considering just a day prior to that,
Ankita, to an interview she gave me on SpotboyE.com
, had said, that while exes can be friends, as has been seen in showbiz with examples like Ranbir Kapoor and Deepika Padukone, she does not fit in that category. In fact, she had categorically said that there was no chance of her being friends with Rajput, and that they were not on talking terms. Curiously enough, the TimesNow story, while completely contrary to what Ankita had told us, went on to cite the SpotboyE.com interview as its source.
We feel the need to dispel the confusion and contradiction that this misreporting has caused.
Ankita, in her interview to us
, is rather clear in her emphasis that she and Sushant cannot be friends. As for the misreporting, and the attribution of the incorrect story to us, we believe that it is a symptom of our times.
Entertainment journalism has gone through a sea of change in the past few years. With the sheer number of portals and websites, and the overt emphasis given to numbers, clicks, hits and social media likes, basic editorial checks aren't done with the same stringency that they should. In fact, there is a growing tendency of rehashing stories that have been reported by someone else.

We have noticed this with a bunch of our stories that have been picked up and rehashed, with a small line that says 'As told to SpotboyE.com'. Similarly, stories done by other journalists are rehashed, with a tiny attribution that says 'As told to XYZ portal/newspaper'. Attribution is important, but so is verification. This is basically journalism without accountability.
A part of the reason why this is so widespread is the obsession with churning out a huge number of stories every day, often a demand of marketing and social media teams. While I buy the idea of quantification, adhering to the demand of the platform, but not at the cost of circulating something untrue, not-verified, as news. There can be alternate methods to quantify and use them as fillers as opposed to these fake news.

The other, and equally worrying reason is the shrinking number of reporters who cultivate sources and actually get their stories from people within the industry.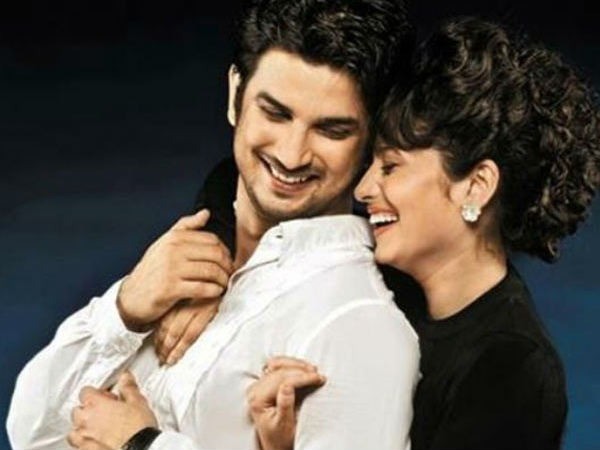 Sushant Singh Rajput & Ankita Lokhande
Building trust is not a one-day job, and fewer reporters seem to make the effort and the legwork required for this. The publish-without-verifying-and-delete-when-caught-out culture has also resulted in large number of baseless stories that tend to do the rounds. Worse still, once an incorrect story goes out into the world, it gets disseminated further, as other portals report the same story, adding a fake sense of credibility to what is actually slipshod journalism.
For instance, there was a story that broke on another portal, about Ranveer Singh and Varun Dhawan starring in Andaz Apna Apna 2. When we approached producer Vinay Sinha,
he refuted the news, saying that neither Ranveer nor Varun have even been approached
. But by the time the clarification gets reported, the incorrect story has been shared and re-posted by thousands of people, including other portals (without verification).
This is, sadly, the age of selfie journalism. If we do not have access to the industry to confirm our leads, can we merely lift stories that have been reported by others? Even if our daily targets have not been met, should we not verify facts, or even listen to an interview carefully before putting out a story based on it? Quantity has come to rule the roost in the digital space, without accountability. At a time when journalism itself is viewed at with skepticism, we need to stop falling prey to the pitfalls of 'quick' journalism. We, as journalists, need to rebuild the faith.
Image Source:- Gamemakertech/instagram/lokhandeankita