Anubhav Sinha Reveals His Favourite Dialogue From Manoj Bajpayee And Samantha Akkineni Starrer The Family Man 2: "Paanch States Hain South India Main"
Manoj Bajpayee and Samantha Akkineni starrer The Family Man 2 is receiving a great response from the audience. Anubhav Sinha took to Twitter to reveal his favourite dialogue from second season. Find out!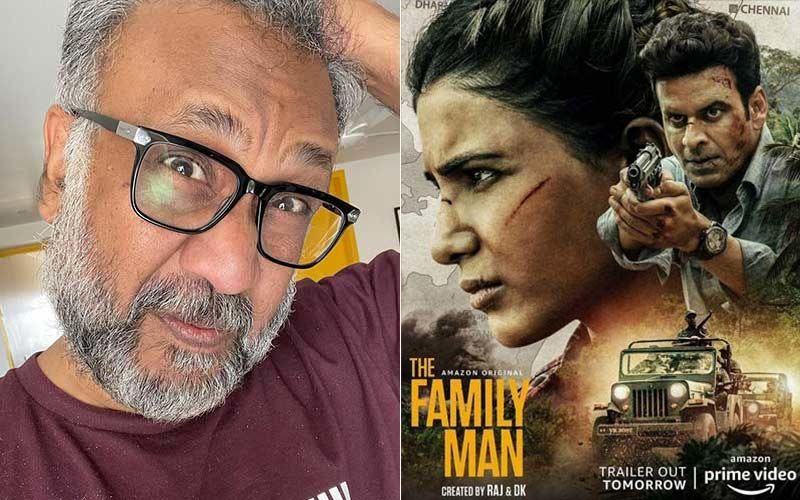 The Family Man's second season started streaming on Amazon Prime just two days ago and it has been receiving a positive response from the audience. Fans are beyond impressed by Manoj Bajpayee, Samantha Akkineni, Priyamani and the entire cast members' performance in the series. After watching the second season, many took to their social media to share their favourite moments.
Anubhav Sinha took to his Twitter handle to share what's his favourite dialogue from The Family Man's second season is. He wrote, 'The best dialogue in Family Man 2. JK - mujhe South Indian khaana khaana hai. Muthu - Kaun sa South Indian. 5 states hai South India mein.' Reacting to his tweet, Manoj Bajpayee wrote, 'So true na!!' Fans also reacted to the same.
One fan wrote, 'Dialogues to bahut saare ache the but best scene was his boss getting slaps after slaps from Sri. I watched it 2-3 times it was hilarious.' Several other Twitter users shared their favourite moments too. For the uninitiated, Manoj Bajpayee and Anubhav Sinha had last collaborated on a rap song titled Bambai Main Ka Ba. The foot-tapping track rapped by Manoj Bajpayee was a tribute to the migrant workers who work in Mumbai. The song received an amazing response from the audience.
The best dialogue in Family Man 2.

JK- mujhe South Indian Khaana Khaana hai.
Muthu- Kaun sa South Indian . 5 states hai South India mein.

— Anubhav Sinha (@anubhavsinha) June 6, 2021
On the other hand, fans are already demanding the third season of The Family Man. Earlier, in an interview with Zoom, Bajpayee said, 'There's a lot of work that goes into making a season. I will be very happy if Amazon, and Raj and DK decide to do a season three but before that the writing has to be complete. All the formalities need to be finished. I'm ecstatic that people have started demanding season three. What all season three will have, I myself don't know. I'm waiting for the script to come to me.'
Image Source:Instagram/AnubhavSinha