It was truly a special day for Arjun Kapoor. On the first day of his shoot in Punjab for Namaste England, Arjun decided that he will pray at the Golden Temple before the shoot started. This was the first time that Arjun got the opportunity to visit the holy temple. He took his co-star Parineeti Chopra and film-maker Vipul Shah along with him for the visit.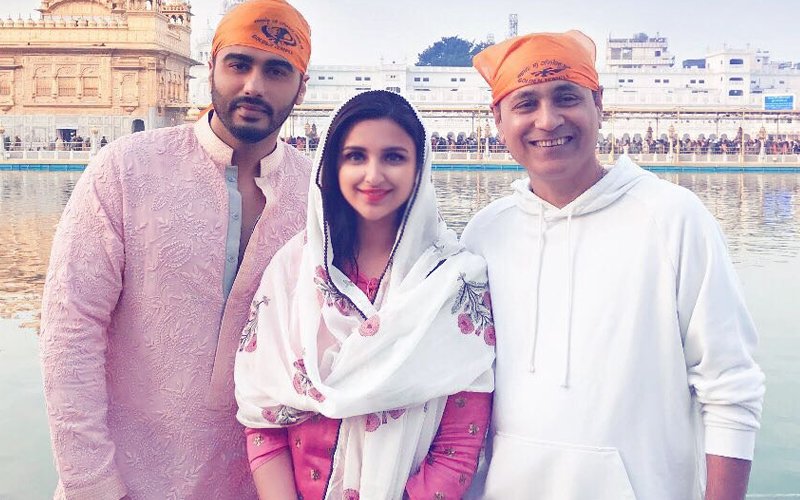 Team Namastey England At The Golden Temple


"Arjun woke up and went straight to the Golden Temple so that he could seek blessings. It was an impromptu plan by him. He just woke up and said that he would like to pray at the Temple before he starts shooting the film. He spent about 30 mins praying alone and then went straight to the shoot and reached before time for shoot! Parineeti and Vipul were also with him at the Golden Temple. It was a really auspicious way to start the film," says a source from the sets of the film.
Image Source: instagram/meripyaripari