Avengers: Endgame Director Joe Russo In Talks With Priyanka Chopra For His Next
Avengers: Endgame, co-director Joe Russo, has revealed that he's in potential talks with Quantico actress Priyanka Chopra for a project. He said that he finds Priyanka 'fantastic' and would love to work with her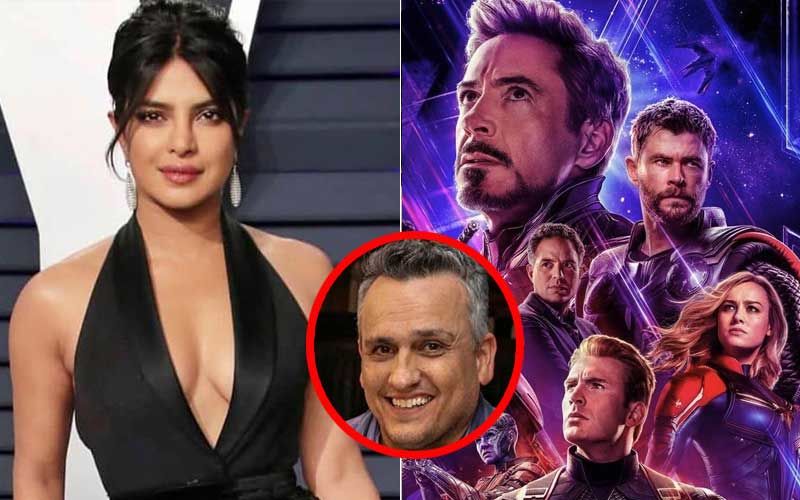 Here's good news for all the fans of Priyanka Chopra. Avengers: Endgame co-director Joe Russo, who is in India on a press tour for his upcoming Marvel Cinematic Universe's (MCU) much-awaited superhero ensemble, Avengers: Endgame film, has revealed he's in potential talks with the Priyanka Chopra for an upcoming project.
You read that right! Priyanka, who's been basking in the success of a few Hollywood films like Baywatch and Isn't It Romantic, may soon be seen working with Russo.
Not willing to reveal more details about the project with the actress, during a media interaction, Russo said, "Priyanka is transitioning into global status now. She is fantastic... (I would) Love to work with her... I am potentially talking to Priyanka for something. I am not going to say what it is."
Not just this, the action-director also praised the camera work in Salman Khan's Dabangg series and said now he knows who Salman Khan is. Russo said, "I'm an action director so I saw 'Dabangg' many years ago and then 'Dabangg 2'. I thought the camera work was great in these films. The tone and the energy is also great. So, I certainly know Salman Khan."
Further, Russo said that the climax of his Avengers: Age of Ultron (2015) was inspired by Rajinikanth's 2010 blockbuster Robot. He added, "Robot almost influenced the climatic moments in 'Avengers: Age of Ultron'... In one of the final scenes, all the Ultrons were suppose to form a large Ultron and Avengers were set to fight that but the sequence got cut for time. It was this close. I was inspired directly by Robot."
Avengers: Endgame will hit theatres on April 26 and will release in English, Hindi, Tamil and Telugu, with a special theme song composed by music maestro AR Rahman. And about our Desi girl joining Russo on his next, it can't get bigger for PeeCee and Marvel fans, isn't it?
Images Source: instagram/priyankachopra,cnet.com,imdb.com