Happy Birthday Jazzy B: Five Interesting Facts About The Bhangra King
Jazzy B makes all the music lovers groove on his tunes. The iconic singer turns a year older today. So, let us know about some known and some not-well-known facts about the singer.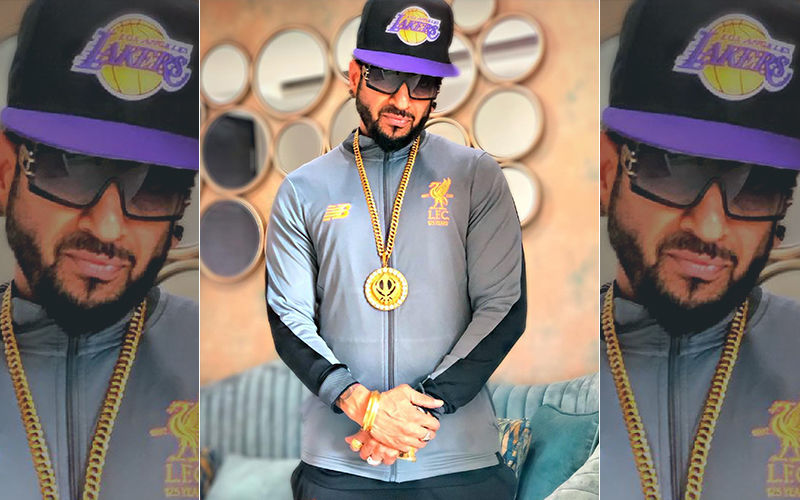 Jazzy B a.k.a Jaswinder Singh Bains celebrates his 44th birthday today. With a rustic Punjabi accent, he has a unique voice. Many people across the globe love him and know him for his power-packed singing, but very few people know about some interesting aspects of the singer. So today as he turns a year older, here in this article we have mentioned five interesting facts about the bhangra king to celebrate his special day.
Interest in sports

Undoubtedly, Jazzy B's first love is music, but not many people know that he has a fondness for sports too. Ice Hockey is one of his favourite sports. In fact, during his high school days, he worked on a project that was based on one of his loved Ice Hockey players, Wayne Gretzky and due to his outstanding performance he got 100 out 100.
His inspiration
Well, the legendary singer Ustad Kuldeep Manak inspired the bhangra king to pursue music. When Jazzy B was just 4 years old, Ustad Kuldip Manak came to Durgapur in Punjab for his performance. Many people came to enjoy his wonderful voice and the young to-be-Jazzy B was part of the same. He got so inspired by the performance that right there he decided to become a singer one day.
First Album
In 1993, Jazzy B released his debut Punjabi album 'Gugiyan Da Jora'. Sukhwinder Shinda gave music to his album and he only advised the bhangra king to go to England. He told Jazzy B that if he wants an excellent career and creates his name in the Punjabi music world then he should move to England. However, the key advice shaped his fate.

A year without voice
Voice is everything for a singer and unfortunately in 1997 Jazzy B lost his voice due to a major throat problem. he could not sing for one complete year. he prayed to God and miraculously the problem was healed after one year. And in 1999 he released a religious album 'Singha Di Kaum Bahadur Hai' to show his gratitude towards God.
Fitness enthusiast
When it comes to workout, the 40-plus singer can give any young guy a good run for the money. He is a big-time fitness enthusiast. Jazzy B spends hours over his intense workout at the gym. His funky looks and pumped-up muscles is a result of the same.
Image Source:-Instagram/jazzyb