Sandeep Brar Ft. Kulwinder Billa's Latest Song 'Yaaran Nal Yaari' Will Make You Feel Nostalgic
The lastest track sung by Sandeep Brar has been released on Sunday, 31st March. The beautiful song will definitely make you miss your closest friends.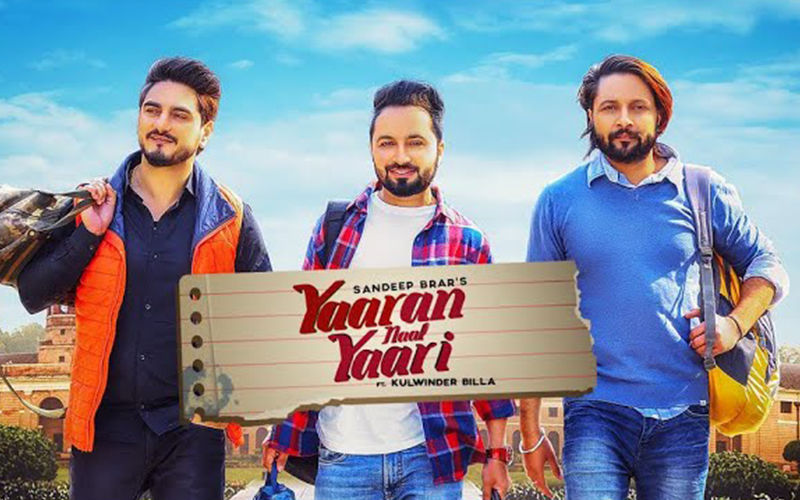 The wait is finally over for all the Punjabi music fans, the latest song 'Yaaran Nal Yaari' sung by Sandeep Brar ft. and Kulwinder Billa has been released on March 31st, 2019.
The song also features Navdeep Kaler along with Sandeep Brar and Kulwinder Billa. Furthermore, Shivjot worked on the lyrics of the track and while music to the song has been given by The Boss.
The song will make you feel nostalgic. The lyrics and the video of the song featuring the tale of three friends, their common crush, friendship and mischiefs will surely make you recall your college days. The journey from college life to blissful life has been presented elegantly in the latest song video. Yaddu Brar has made the video. To know more about the 'Sandeep Brar's' song 'Yaaran Naal Yari', enjoy the latest video.

Under the label of Gigmi Studio the latest song have been released. Gigmi YouTube Channel is Kulwinder Billa's official YouTube channel. The song 'Yaaran Nal Yaari' is the first project of Gigmi Studio. The song is getting a lot of response from the audience.
Meanwhile, Kulwinder Billa is busy with the shoot of his upcoming movie 'Television'. It also stars Gurpreet Ghuggi, Harby Sanga and Mandy Takhar in pivotal roles.
Image Source:-Youtube/gigmestudio