BCCI Issues Show Cause Notices To Hardik Pandya And KL Rahul, Cricketers Given 24 Hours To Explain Their Conduct On Koffee With Karan 6
Howzat for cheap comments? Hardik Pandya and KL Rahul have been issued show cause notices by BCCI after their objectionable statements on Koffee With Karan 6 left the nation fuming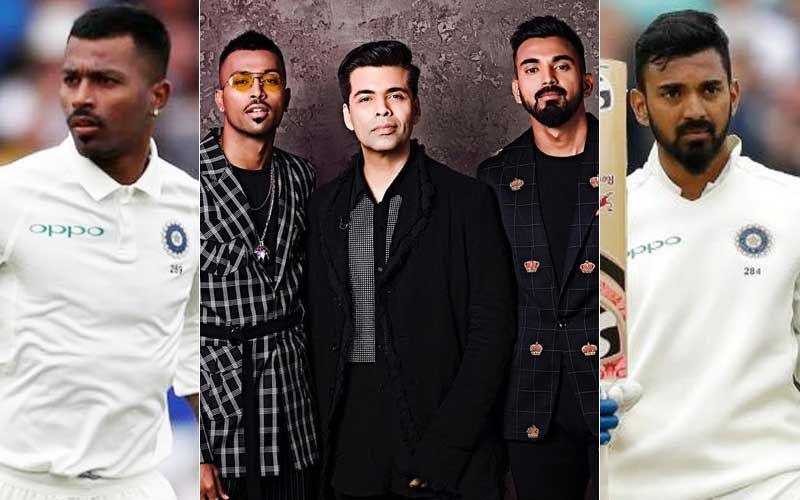 Hardik Pandya and KL Rahul are in serious trouble. For, the BCCI (CoA) has sent them show cause notices after their conduct on Koffee With Karan 6 received severe backlash. Hardik, in particular, was called out for his creepy statements about women on the show. It is said that the Board may now bar players from making such appearances.
"We have sent show cause notices to Hardik Pandya and KL Rahul for their comments. They have been given 24 hours to give an explanation," Chairman of the Committee of Administrators that runs the BCCI, Vinod Rai told PTI.
After the storm his comments created on social media, Hardik posted an apology on Twitter which read, "After reflecting on my comments on Koffee with Karan, I would like to apologise to everyone concerned who I may have hurt in any way. Honestly, I got a bit carried away with the nature of the show. In no way did I mean to disrespect or hurt anyone's sentiments. Respect."
For those who have come in late, a netizen listed down the objectionable statements made by Hardik on Koffee With Karan 6 and shared them on Twitter. The tweet read, "A thread on all the creepy, misogynist, racist, and problematic things Hardik Pandya said on Koffee With Karan:
1. KJo: Why don't you ask women's names at nightclubs? HP: I like to watch and observe how they move. I'm little from the Black side so I need to see how they move.
2. Hardik Pandya: "When I lost my virginity, I came home and said, "Main karke aya hai aaj".
HP: "At a party my parents asked me acha tera wala (women) kaun sa hai so I said yeh, yeh, yeh (pointing out women) and they were like waah proud of u beta."
3. KJo: If y'all hit on the same women, then how you decide? KL Rahul: "Ya upto the woman." Hardik Pandya: "Nahi nahi aisa kuch nahi hai, talent pe hota hai. Jisko mila woh leke jao."




Images Source: instagram/karanjohar, navodaytimes, cricbuzz.com