Bell Bottom: 'A Star Like Akshay Kumar Who Supports Vashu Bhagnani In A Decision Like This Creates A Lot Of Confidence In Other Producers And Actors,' Says Filmmaker Ashoke Pandit-EXCLUSIVE
Akshay Kumar's Bell Bottom is the film that paves the way for future blockbusters? Filmmaker and Producer Ashoke Pandit shares his views.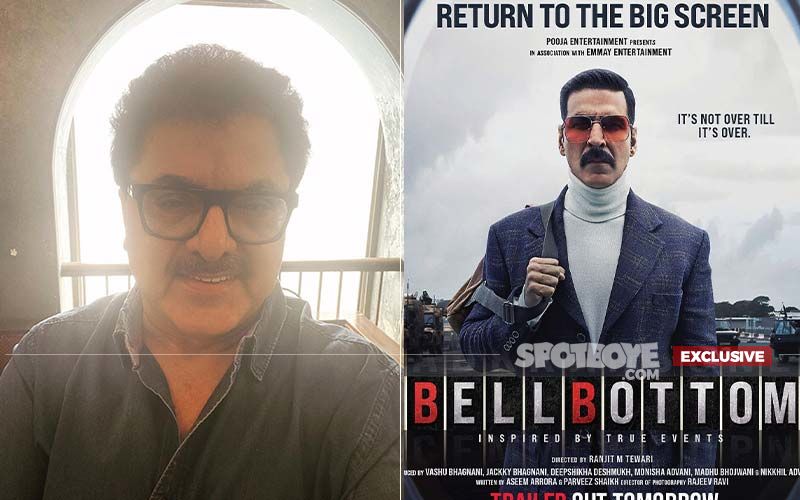 Soon after the first lockdown ended in 2020, Akshay Kumar was one of the first actors to take a chance and start shooting a film. In an effort to adjust to the new normal and find a way to work around it, Khiladi Kumar shot Bell Bottom in record time and now has a big list of projects in the works, some of which are ready for release, while a lot of his upcoming projects are in various stages of production.
After months of agony and deliberation, Akshay Kumar and producer Vashu Bhagnani finally took a risk that Bollywood will pay off handsomely at the box office. The reigning success machine of Hindi film is back on the big screen with another thriller, 'Bell Bottom'. After this, the film business, which has yet to recover from the sledgehammer of the Coronavirus outbreak, is naturally ecstatic.

However, Bollywood is not yet back to normal, with cinemas in Maharashtra, especially Mumbai, the film industry's heartland which is said to give at least 30% of business at the box office, is still closed. The majority of other states have reopened theatres, although at half their previous capacity. Despite this, Akshay took the risk and released his film in theatres.

Speaking exclusively to Spotboye Filmmaker and producer Ashoke Pandit shares his views, "I am very positive about theaters. The era of the theaters will never end. Even though we say there is a risk, but people have started moving out, they are visiting malls and restaurants. So the confidence is reviving again. Now Bell Bottom released in theaters and soon Amitabh Bachchan's Chehre will also release, so the aura of theaters will never die. Let us not underestimate the power of theatres."
According to Akshay, Bell Bottom will not be able to do more than 35% of the business like his films did before the outbreak. Even if the film doesn't make the money the filmmakers hoped for during production, Akshay Kumar's courageous decision to release the film, which may be described as the biggest gamble in his career, will be remembered for decades.

To this Ashoke Pandit adds, "Theaters will take some time to pick up. Hats off to Akshay and Vashu Bhagnani, actually more than the actor it is the producer who is taking all the risk and decisions at his cost, which is a big thing. So a star like Akshay who supports Vasu in a decision like this creates a lot of confidence in other producers and actors."
Now that the film is in theatres, it is nearly sold out in most areas, demonstrating how avidly audiences awaited the release of a film in theatres. And when they're treated to an Akshay Kumar starrer that's also received rave reviews from critics, what else do they need now.

"This is just a temporary phase, the response to Akshay's film Bell Bottom is good, but the next film which will release in theaters might get a bigger response, and the third one after that could be even bigger. It is just a matter of time. Bell Bottom has made a beginning and it will revive the theaters," says Pandit.
Akshay has clearly set an example of taking a chance and leaping ahead since that is how you see what the future holds. And after seeing the movie, I can conclude that while it moves at a leisurely pace, it will undoubtedly be a box office success because of its superlative performances, riveting storyline, and stylish Akshay Kumar.
This bold move by the superstar will inspire other makers and actors to take the plunge and release their films in theatres, since it is high time for us to be more cautious with the virus, take proper precautions but appreciate life as it is, and get back to the cinemas and get entertained like we did earlier.

Looks like Bell Bottom's triumph will undoubtedly boost the film industry's flagging morale and spirits, paving the road for the return of Bollywood's glory days.