Just this morning, Priyanka was gave away her beauty secrets to her fans, and now she has posted something for them to envy

Priyanka has one of the most talked about bodies in the film industry. Not just is her fab figure spoken highly of in Bollywood, she is also regarded highly in this respect in Hollywood.

The Fashion star took to social media a few minutes ago to post a beach picture of hers. Although it's a throwback one, we are totally swooning over Pee Cee's bikini figure. She is posing after coming out of the sea wearing a black two-piece in a silhouette backdrop. Check it out:

Priyanka captioned the pic as: "One of those.. "what was I thinking" mornings.. I don't think I ever do.. and that's ok.. follow you heart. It'll never do u wrong.. #throwbackthursday #beachlife ❤️."

Within minutes of the picture being uploaded by Priyanka, her fans have started talking about it. The post is going viral as we speak.

Priyanka will be seen donning the bikini in her debut Hollywood venture Baywatch. Starring alongside her would be Dwayne Johnson, Zac Efron, Kelly Rohrbach and Alexandro Daddario. The film hits theatres worldwide onMay 26.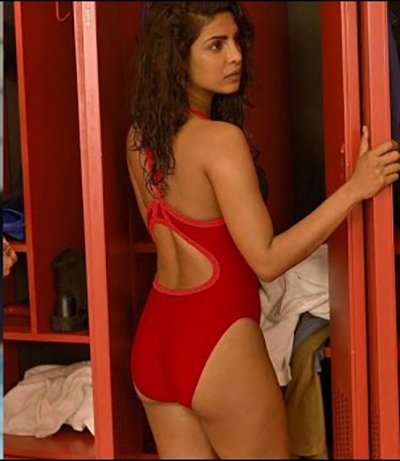 Image Source images

In Bollywood, Priyanka was seen coming out of the sea donning a golden swimsuit in Dostana (2008).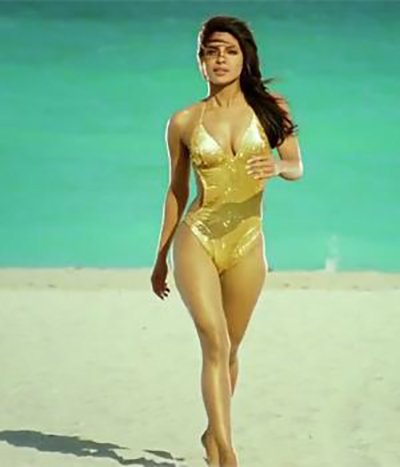 Image Source: hdpics

Priyanka is someone who is followed widely by young girls. They all look up to the diva for her style sense and beauty. Be it red carpet / events / parties, Pee Cee nails it every time. Guess she just did it again with this beach picture.

Thumbnail Image Source: Instagram/Priyanka Chopra