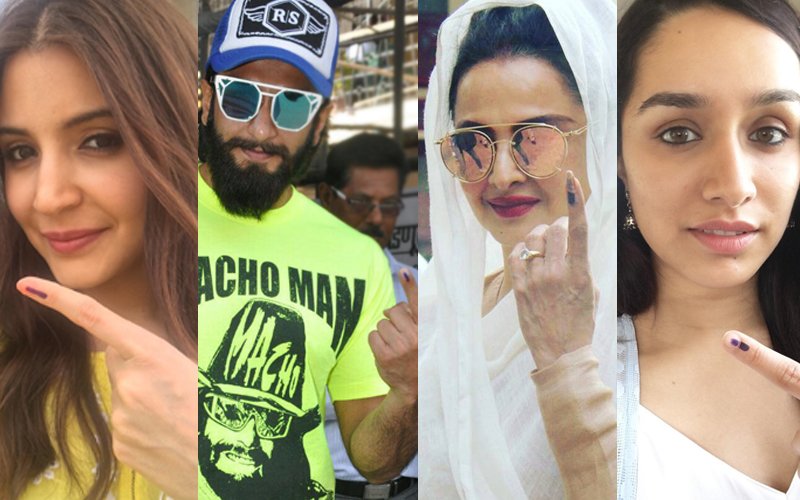 Your browser does not support the video tag.
It's Election Day today and Bollywood celebs such as Rekha, Anushka Sharma, Ranveer Singh, Shraddha Kapoor, Paresh Rawal, Zoya Akhtar, John Abraham, Kiran Rao, Maanayata Dutt and Mugdha Godse did their bit as Indian citizens and cast their vote.
Image Source: india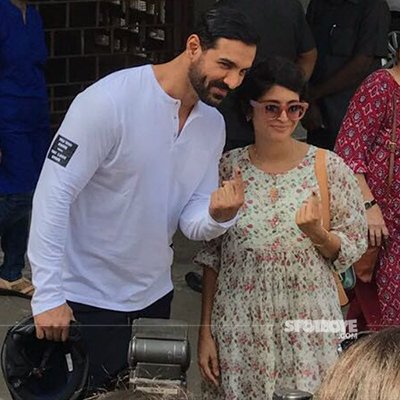 Image Source: Manav Manglani
Anushka began her day with voting and took to social media to share the 'inked' picture with fans. Take a look:
Ranveer, who went to vote with father Jagjit Singh Bhavnani, also shared a selfie flaunting his finger with the voting mark on Instagram. Singh captioned the image with just one word, "V O T E"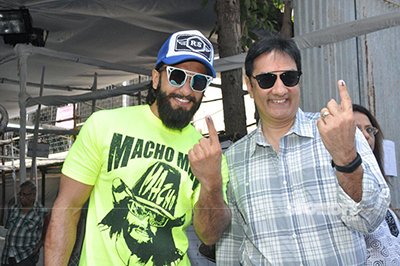 Image Source: Manav Manglani
Soon after casting her vote, Zoya Akhtar spoke out against the Shivaji Statue issue. "Splurging on monuments like the Shivaji memorial shows the administration's misplaced priorities," she said. "There is a dire need to develop civic infrastructure instead", she added.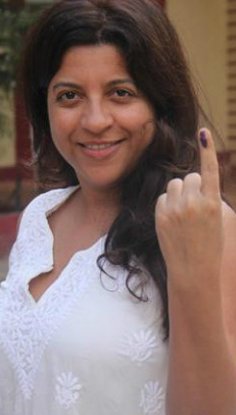 Image Source: india
As the country's richest civic body - Brihanmumbai Municipal Corporation (BMC) - votes today along with nine other municipal corporations in Maharashtra, the stakes are high for the BJP and Shiv Sena. The Shiv Sena, which had been ruling the 227-member BMC with the BJP for several years, decided to fight elections alone this time after a falling apart with its long-time ally over the seat-sharing issue.
There are also celebs who may not vote this year like Aamir Khan, Hrithik Roshan, Anupam Kher, Rishi Kapoor, Sanjay Dutt, Saif Ali Khan, Kangana Ranaut, Priyanka Chopra, Akshay Kumar as they are either out of country or shooting out of town.
However, we are glad that the Bollywood celebs who urge the public to go out and vote and doing so themselves and setting a great example.
Kudos!

UPDATE:
A little while ago, Shah Rukh Khan also voted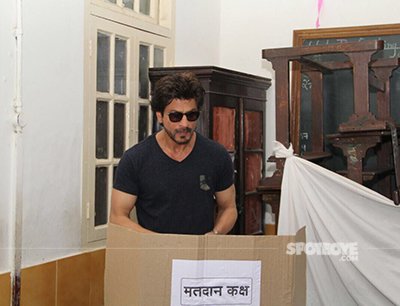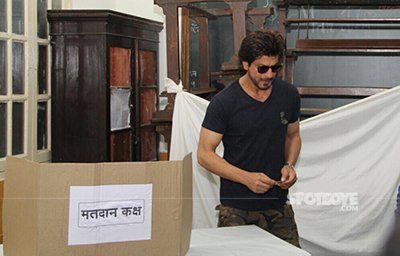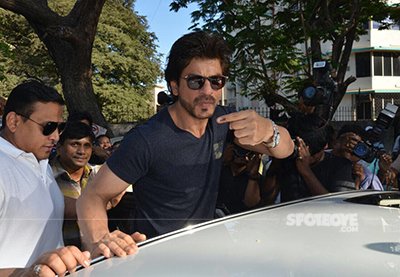 Click here to view more images in gallery.




Thumbnail Image Source: instagram/anushkasharma, Manav Manglani, instagram/shraddhakapoor & india