Senior Bollywood actress Sadhana passed away this morning at Raheja Hospital in Mahim. Waheeda Rehman, Asha Parekh and Helen - her 3 friends whom she stayed in contact with, even after bidding adieu to cinema - and Raza Murad were among the first to rush to her Santacruz address after hearing of her demise.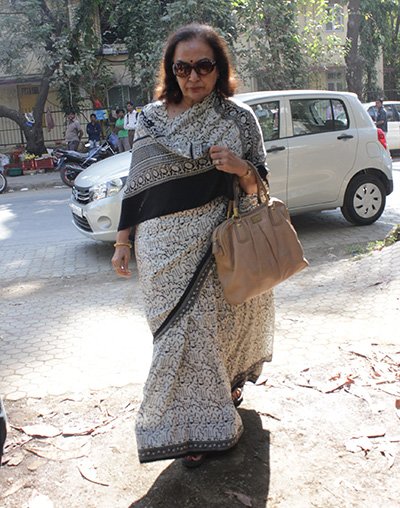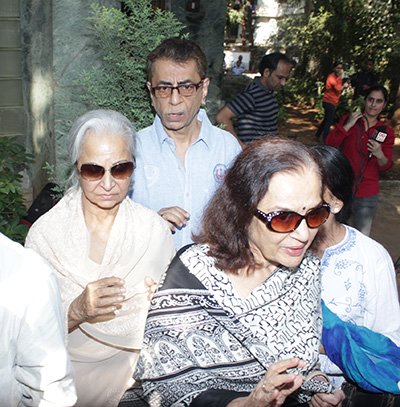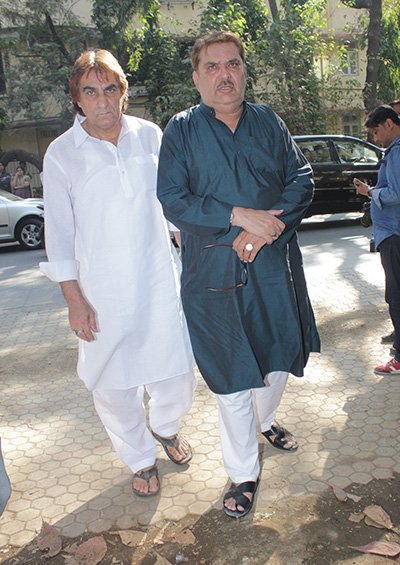 The Woh Kaun Thi actress was as known for her beauty as she was for her acting talent. However, after she was diagnosed with jaw cancer, the actress consciously stayed away from the film world - choosing a reclusive life, away from the prying eyes instead.
The veteran actress' death has left Bollywood in shock.
Talking to 9xe, Saira Banu said, "Sadhanaji was a feisty woman - she fought her court battle on her own, she never sought anybody's help. I remember, lately when we started exchanging messages more often, I had asked her if we could help her but she had politely declined. She and Dilip saab had a common physician; I'd know about her health from him. She was brave enough to accept the changes that happened to her physical appearance after her health issue escalated. She took medicines and finished her pending films, never to return to the studios again."
Prem Chopra, who had worked with her on Woh Kaun Thi, Aap Aaye Bahar Aayee and Mera Saaya, said she always reminded her of Audrey Hepburn because of her famous fringe. "I was a newcomer when I worked with her. My first impression of her was, 'Here's a star with no arrogance about her Audrey Hepburn look or her acting talent.'" Expressing grief that he couldn't meet her in the last few months when she was bed-ridden, Chopra added, "I'll remember her as Heroine No 1."
Randhir Kapoor admitted to being a die-hard fan of her during his growing up years. "I loved her for her stylish personality. Babita (his wife) and she were distant cousins. We were at the brunch today when we found out that Sadhanaji had passed away. We spoke about her because she was connected to me at an individual level, and professionally to Shashi Kapoor and my father Rajji," he said.
Salim Khan said, "I knew her through Helen. She was a wonderful actress."
Raza Murad remembered her as a woman who always had a smile for everyone. He said, "Sadhanaji was extremely lonely. After she was diagnosed with cancer, she refused to meet most people. I wanted to meet her after she fell ill, but she always declined politely."
Many Bollywood celebs also took to Twitter to express their grief.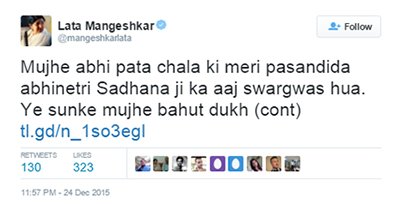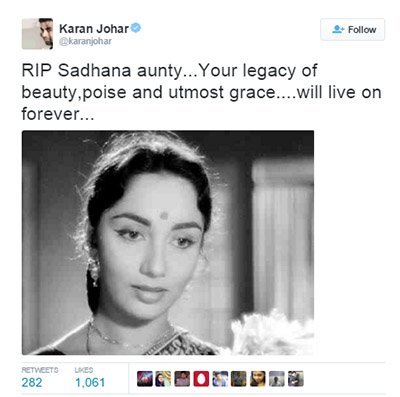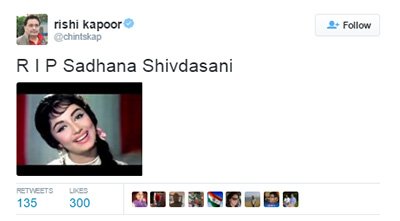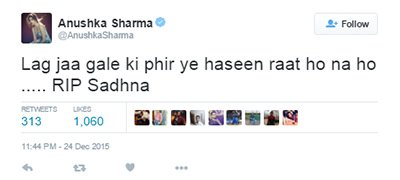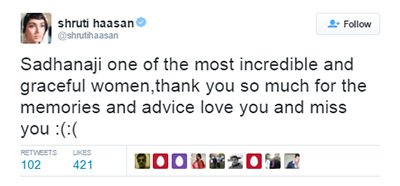 The funeral will be held tomorrow.
Image Source: Indiaforums & Manav Manglani