Bollywood Reacts To Padmaavat-Pad Man PEACE TREATY: Non-Egoistic Akshay Kumar Is A Real Hero
We were the first to break the news that Pad Man will not release on January 25. Bhansali requested Akshay to let his film Padmaavat hit theatres solo- and Akshay graciously obliged. The industry is full of praise for Akshay Kumar, as we go online...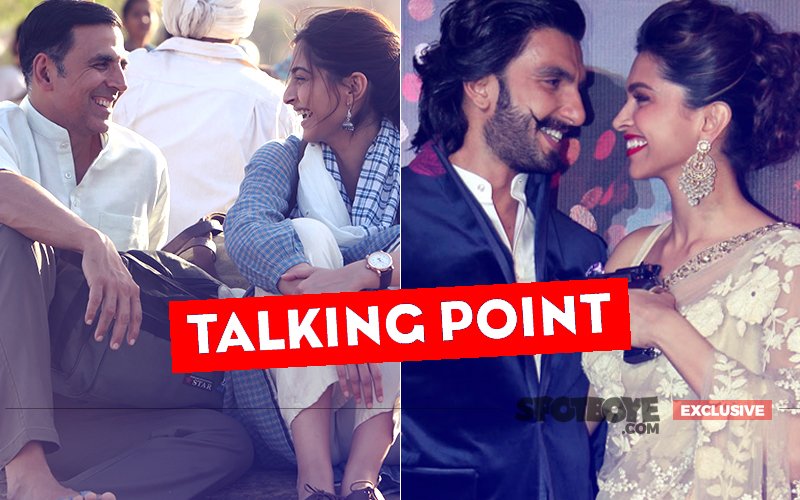 It rolled out just the way we told you. While the entire nation was still talking about the Pad Man vs Padmaavat clash slated for Jan 25 and media-persons were rushing to Akshay Kumar's Juhu residence wondering why he had called them impromptu, SpotboyE.com FLASHED THE BREAKING NEWS what lay in store. Sanjay Leela Bhansali and Viacom 18, as learnt from the latter's office, had requested Akshay to let them hit theatres solo- and Akshay had graciously obliged.

The industry and public is full of praise for Akshay Kumar, as we write this.



Ranveer Singh Deepika Padukone And Shahid Kapoor

Trade analyst Amod Mehra says: It's a very sensible and bold decision -- in the better interest of both. We should applaud Akshay. This year has a lot of clashes at the box-office and Akshay has set the ball rolling for an example to be followed. It's a healthy sign of maturity which would not only benefit the industry but every cine-goer. Ego has not come in Akshay's way. Stardom has been kept aside and the film has been kept in mind. Superb.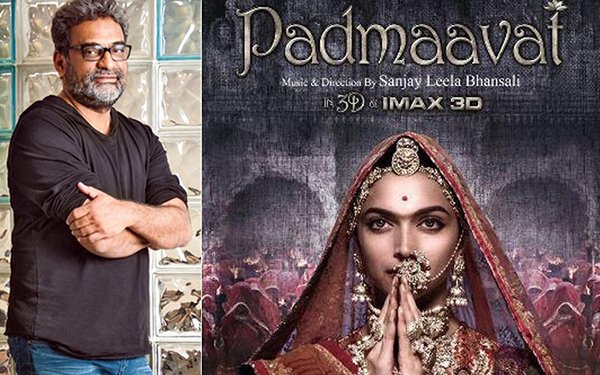 R Balki And Padmaavat Poster

Here is what Pad Man director R Balki, who had earlier given an EXCLUSIVE interview to yours truly wherein he made no bones about his displeasure over the clash, told SpotboyE.com this evening:Padmaavat has gone through a lot. If we can't do this much (pushing our film) as fellow filmmaker, it's a shame.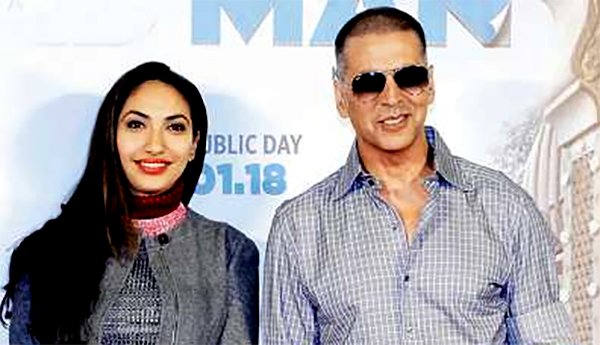 Prerna Arora And Akshay Kumar

And here is what Prernaa Arora, co-producer of Pad Man whose name is growing in the industry by the day, told SpotboyE.com a few minutes ago: It was less than a week for Pad Man to hit theatres. As I was driving back home after the press conference, I felt maha happy and my happiness has not yet died down. Mr Bhansali is such a senior and awesome filmmaker. My company KriArj respects him no end. As for Akshay sir, he has been so kind. It's an incredible decision.

Senior producer Ramesh Taurani said that both films will have good breathing space. "Akshay Kumar has done a great service to the film industry. Bhansali has undergone a lot in Padmaavat," he added.

Manoj Desai (Executive Director of Gaiety-Galaxy-Maratha Mandir) said that he is surprised that the clash has been averted after so much of hullabaloo since according to him, he would have done more business on his Gaiety Galaxy properties if both had released on the same date. But I must add that it's a sensible decision."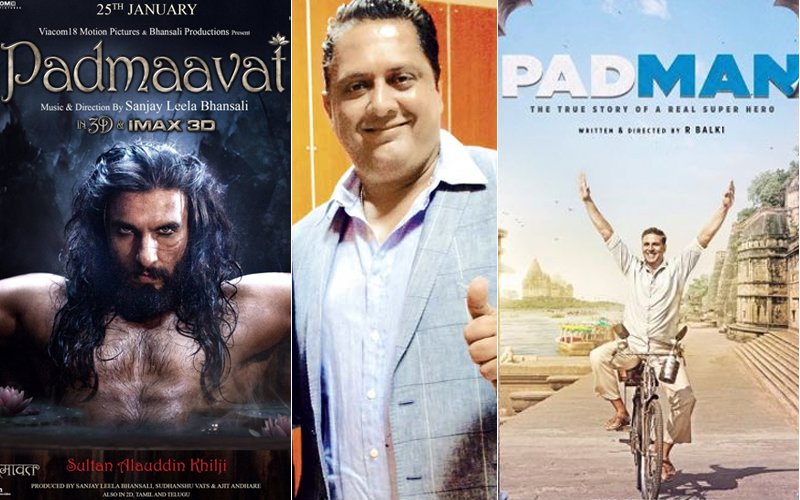 Sanjay B Jumaani Padmaavat And Pad Man Poster

Ravi Sibbal of PVR Juhu too welcomed the waiving of the white flag. Said Sibbal, "We are very happy. Hail Akshay Kumar for the sweet gesture. Now both the films will run on their individual merit. If two movies clash at the ticket windows, public goes by only reviews and word-of-mouth which is often not the only yardstick that one should follow as his/her personal choice may vary from the film critics or the person who has (mis)guided him."

Astro-numerologist Sanjay B Jumaani added his bit. He said: Great News! Choosing the 24th (6) & changing from Padmavati to Padmaavat made so much difference. Both our Films- Padmaavat & Pad Man- benefit as (Akshay is No. 9 too) , In fact, I had suggested February 9 to Prernaa Arora (co-producer of Pad Man). Now Padmaavat (our spelling here) shall enjoy a solo 2 week run. And Pad Man won't be left behind too."



Image Source: Instagram/bhansalipadmaavat/ twitter/prernaarora