Boney Kapoor Disgusted By Sridevi Bungalow, Intends To Seek A Restraining Order For Using His Wife's Name In The Title
Late Sridevi's husband Boney Kapoor is disgusted by all those associated with the film Sridevi Bungalow and intends to seek a restraining order for using Sridevi's name in the title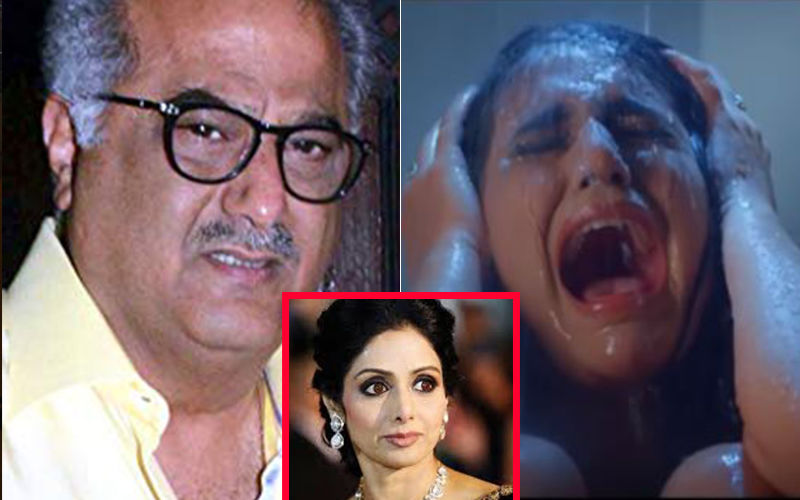 Priya Prakash Varrier, who became a sensation on the Internet for her wink and eyebrow game, is all set to make her Bollywood debut with the film Sridevi Bungalow. However, even before the release of the movie, it has been embroiled in a number of controversies. The trailer of the movie was released in Januray this year and the 1 minute 49 seconds trailer depicts Priya as an actress leading a tragic and lonely life. The trailer comes to a close with the death of the actress in a bathtub- a very glaring reminder of Sridevi's accidental death that happened due to drowning last year.
Last month,
Priya Prakash Varrier had reacted to controversies surrounding Prasanth Mambully's Sridevi Bungalow
and said to IANS, "It is actually the director's and the producer's concern because I am just portraying a character they gave me. Intentionally it was not on our agenda to hurt anyone's personal feelings." Priya added that she is a big fan of Sridevi. "I don't think we should let any negativity affect us because I am just starting my career in films. I am also a very big fan of Sridevi madam and though there was no intention to hurt anybody, we all know that controversies keep happening."
Image Source: IMDb, The National, Youtube/HUNGAMA