BREAKING NEWS: PM Narendra Modi Biopic Not Releasing On April 5? Censor Board Inserts A Clog In The Wheel
Seems, Censor Board has played spoilsport to the Narendra Modi biopic. The makers are extremely ruffled at this point of time. Only 24 hours to go. They are hoping fervently that CBFC will oblige them tomorrow.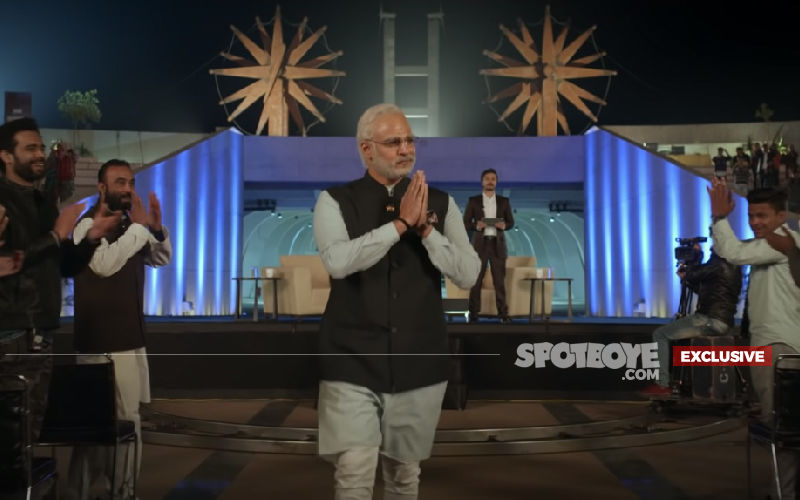 Just In, PM Narendra Modi biopic has run into Censor trouble. The makers of the film were expecting to receive the Censor certificate today. The Censor Board had asked for 4 cuts and the makers, director Omung Kumar and producer Sandip Ssingh had complied. Their print is ready but the Censor Board hasn't sent them an official letter yet. Verbal orders by Censor Board are not valid. The makers tried calling Tusshar Karmarkar (Regional Officer, CBFC), but, he refused to take their calls. And in spite of sending several text messages, he chose to not reply them.
Currently, Sandip Ssingh, Omung Kumar and Vivek Oberoi are in Delhi. They were happily giving interviews until this afternoon and Vivek had even slotted his Mumbai interviews for tomorrow. Suddenly, they discover that they are not being given the certificate. Will heavens smile on PM Narendra Modi biopic tomorrow and the Censor Board give a go-ahead at the last minute? Let's wait and watch!
When contacted, a source very close to the film said, "I don't know anything at this point. What can we tell you? (Name withheld)." Another source close to the film said that he too had no idea if the film will make it to cinema halls on its scheduled date.

For those who've come in late, we did an interview with director Omung Kumar and producer Sandip Ssingh. The makers were very buoyant. However, if you note in the interview, they were not very clear about the release date. It was therefore very apparent that the Censor certificate had not been issued even then. But, it was all a case of optimism. WATCH VIDEO BELOW:
Now what exactly is the Censor Board's issue? Is it the Congress delegation led by Kapil Sibal which has done the trick or will the ruling BJP party eventually have the last laugh tomorrow, remains to be seen. Despite repeated calls and text messages, the makers chose to not respond.
Image Source:-Youtube/tseries, Instagram/viviekoberoi