Chehre Director On People's Perception Of Rhea Chakraborty After Controversy: 'Last Year She Was A Witch, Gold-Digger, Now Most Desirable Woman'
When Chehre director Rumy Jafry was asked if he thought Rhea Chakraborty's controversy will affect the movie, he said that people's perception of her has considerably changed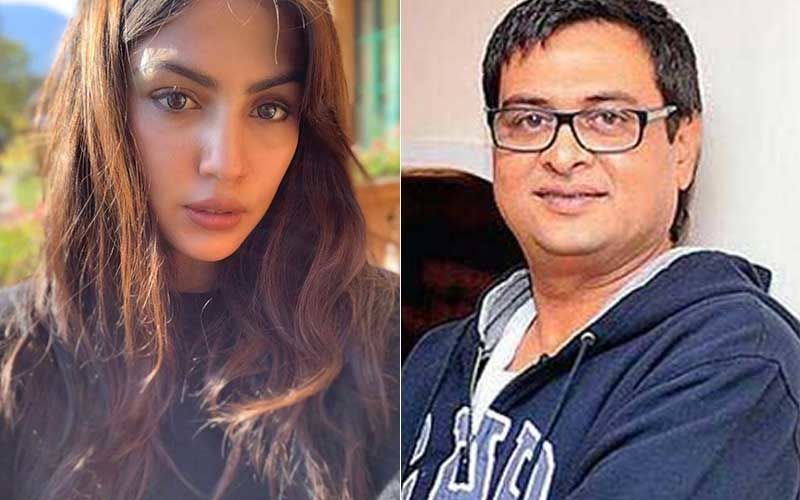 Director Rumy Jafry's Chehre was supposed to release in April but owing to the COVID-19 pandemic, it got deferred. Now, it is reported that the film will hit the big screens on August 27, 2021. The film gained immense popularity due to Rhea Chakraborty and her controversy, linked with the late Sushant Singh Rajput. Seeing the media trials and the public's outrage towards Rhea, Rumy admitted that he felt his film will face the brunt of it. However, now, Rumy feels the film will not suffer due to the Jalebi actor's controversy.
While talking to a daily, he mentioned that people's perceptions of her have changed. Last year, people called her 'witch' and gold digger' while now they consider her to be 'the most desirable woman'. "I don't think the film will suffer because of Rhea's personal life controversy. I will admit that I felt it would have affected the film, had it been released last year. Everyone knows what a furore the media caused with the whole Sushant Singh Rajput case and Rhea's arrest. Last year, she was a 'witch', a 'golddigger' and whatnot; this year she was declared as the 'most desirable woman'. This shows there has been a change in the perception of people. So, I really don't feel the film will have an adverse effect because of what happened with Rhea last year," Rumy told ETimes.
Rumy praised the actor as well as asserted to everyone that she will do justice to the film, "Rhea is a great human being. She comes from a good family. When you will see her in 'Chehre', you will see how good an actor she is. She has a very different role in the movie. She has done complete justice to the role," he concluded.
Helmed by Rumy Jafry, the trailer of the film was released a while back, gaining a lot of positive reviews. Chehre also stars Amitabh Bachchan and Emraan Hashmi in the key role.
Image source: Instagram/ rhea_chakraborty/ Twitter/ rumyjafry