Chhichhore Audience LIVE Review: Sushant Singh Rajput, Shraddha Kapoor And Varun Sharma Starrer Gets A Round Of Applause From Netizens
Check out the live audience review of Sushant Singh Rajput, Shraddha Kapoor, Varun Sharma, Naveen Polishetty, Tushar Pandey, Tahir Raj Bhasin, Saharsh Kumar Shukla starrer Chhichhore, which has hit the theatres today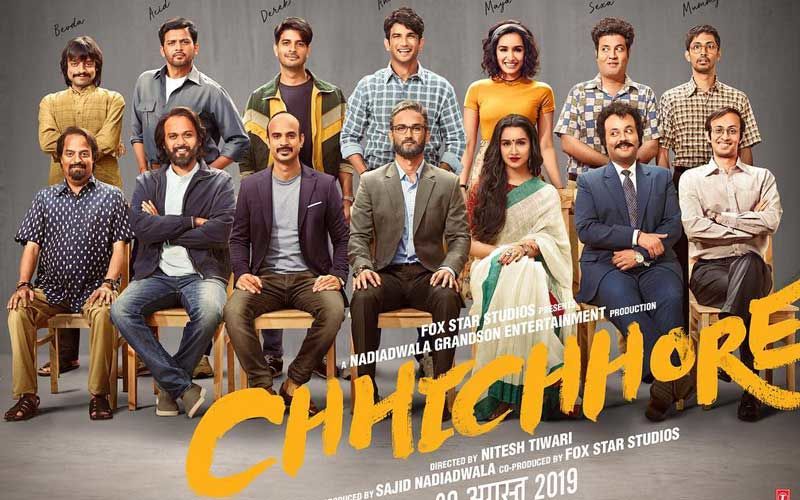 Chhichhore Audience LIVE Review - 3:37: #Chhichhore was fantastic. Loved it. Light hearted, refreshing Comedy movie. Sushant was fantastic. Nitesh Tiwari is a excellent director. 4.25/5 Go watch it if you wanna have fun.
Chhichhore Audience LIVE Review - 3:00: Interval ! One word for #Chhichhore - HILARIOUS... Totally Enjoying it, laughing so hard.. Nitesh Tiwari turning into Hirani. Humourous comedy, memories, emotions, Bonding everything is going so perfect and holding 2 generation together has done the trick. Excited for 2nd half.
Chhichhore Audience LIVE Review - 1:33: Calling it a light-hearted film a tweet read, "#Chhichhore is light hearted film that touches your soul, takes you on a nostalgic trip to the college days and creates the urge to revisit the golden phase of life."
Chhichhore Audience LIVE Review - 1:30: Reviewing the film from Patna a user wrote, "So far #Chhichore is magnanimous , a laugh riot with 7 college friends !! ." Rating it with 4 star, the reviewer wrote, "#Chhichore is a brilliant affair which comprises of nerve jangling soundtrack , perceptive acting by Sushant where screenplay is divided into two parts covering all aspects with nuance. Despite some flaws, film delivers powerful message with an entertainment."
Chhichhore Audience LIVE Review - 1:25: A UAE Journalist and Censor Board Member Umair Sandhu rated the film with 4 stars. Tweeting the review he wrote, "First Review of #Chhichhore from #UAE Censor Board ! Do yourself and your family a favour: Watch this Flick. It's emotional, it's entertaining, it's enlightening. It has tremendous youth appeal and feel-good factor to work in a big way. Terrific Performances by all."
Dangal director Nitesh Tiwari is back to entertain the audience with a tale of 7 friends from college. Chhichhore starring Sushant Singh Rajput, Shraddha Kapoor, Varun Sharma, Naveen Polishetty, Tushar Pandey, Tahir Raj Bhasin, Saharsh Kumar Shukla, has hit the theaters today. Yesterday, SpotboyE Editor Vickey Lalwani rated the film with 4 stars and praised the entire cast of Chhichhore and also called it Nitesh Tiwari's second Dangal.
Images Source: instagram/shraddhakapoor