Chitrangada Singh's maiden production Soorma is a treat. Reviews have been by and large good, SpotboyE.com rated it 3 stars. We now bring you a chat with Chitrangada, which dwells not just on the film but extends to her personal life.

Excerpts:

When did you decide to become a producer?
About 3 years back. I was casually working on two other stories and suddenly, I happened to meet Sandeep Singh. I was impressed by his goal scoring abilities. I was shaken up when I learnt from him what he had undergone, it was a goose-flesh moment for me. That's exactly how Soorma happened to me.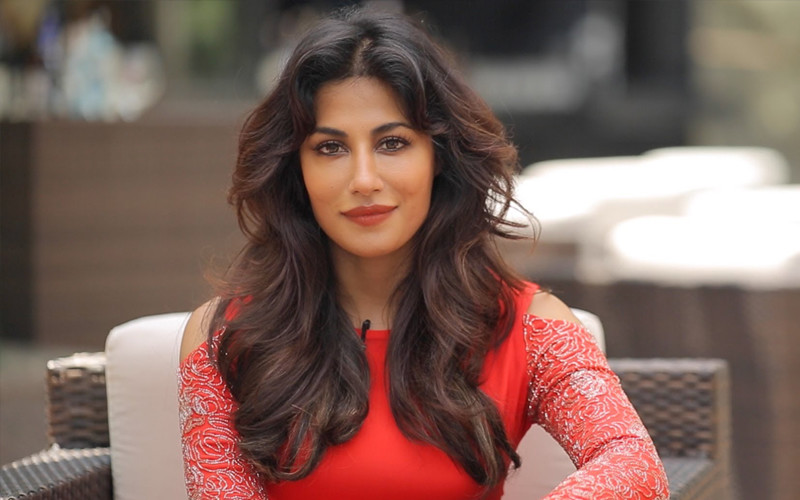 Was Sandeep Singh okay that you wanted to make a biopic on him?
He was perfectly okay with that, he said that nobody had asked him for permission on a biopic on him, till date. I wrote the story originally and decide to pitch it to corporate houses and actors.

How did you think of signing up Shaad Ali for direction?
I have known Shaad for a long time. I was very impressed with his work in Saathiya and Bunty Aur Babli, especially with the way he had kept them so real. I wanted Soorma to be real, no melodrama- a thought which was clear in my mind.

A couple of his films didn't work- Kill Dil & OK Jaanu? He had also gone away from the social circuit for a while...
A few flops don't decide the fate of a director. We can't be so judgmental. At times, things don't fall in together, Iska yeh matlab nahin hai ki... (pauses).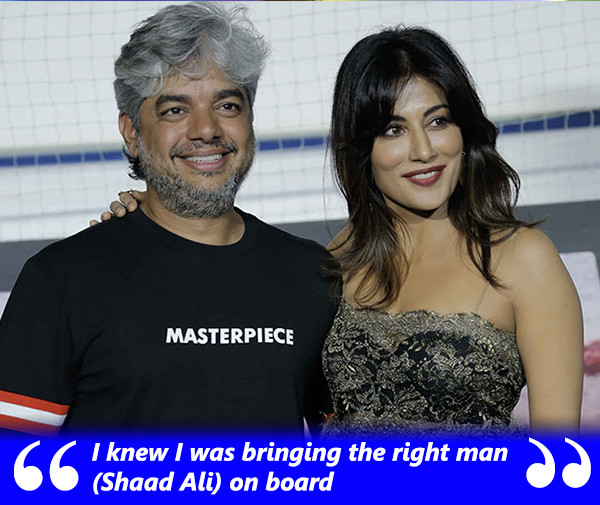 Was he low on confidence when you began?
He was definitely looking for a story that would excite him, but not low on confidence. I saw so much of excitement in his eyes when he started working on this one. I knew I was bringing the right man on board. I had full faith him.

Sony already was on board. Sneha Rajani, who has a a sports background, loved it and decided to back it.

You wanted Ranbir Kapoor as the protagonist, initially...
A lot of people were on the list, initially. But then we wanted someone who was ready wear a Patka for the entire movie.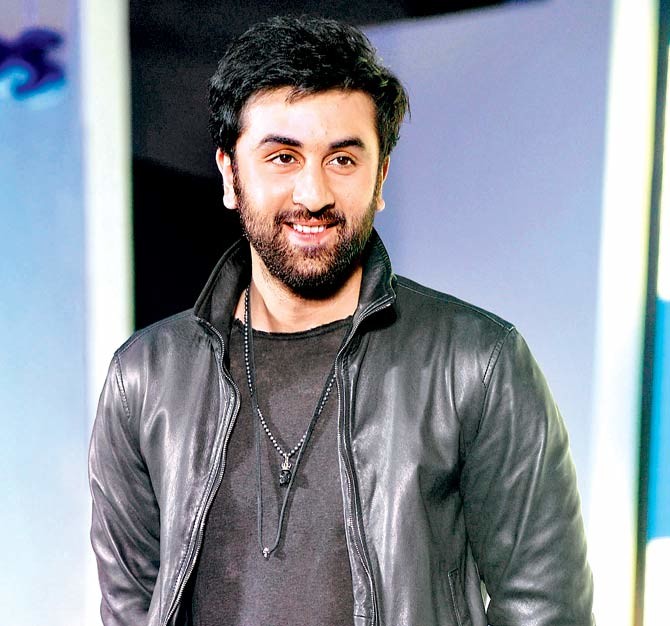 Ranbir Kapoor

So, was it that Ranbir didn't want to wear a patka throughout the film?
I wouldn't like to comment on that, but Diljit is a fab actor. When his name came up, there was no cross opinion.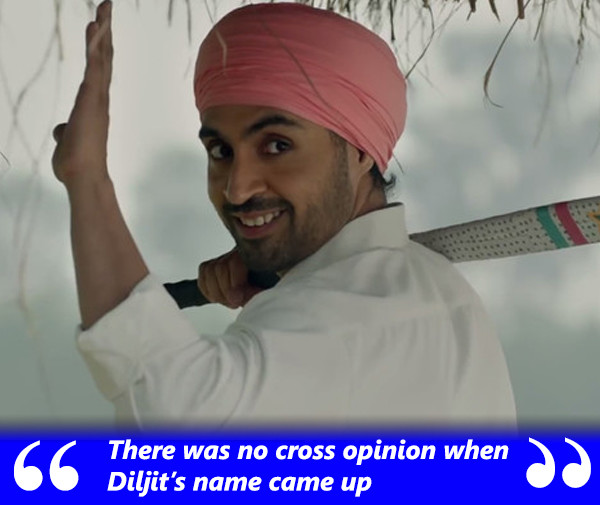 Were you not tempted to cast yourself?
No, I needed the girl to look 19 and has the physicality of a sportswoman. I didn't see myself there. Plus, let me tell you that she is a squash player and her father played hockey. Taapsee looks the part. Importantly, she doesn't have a dainty walk.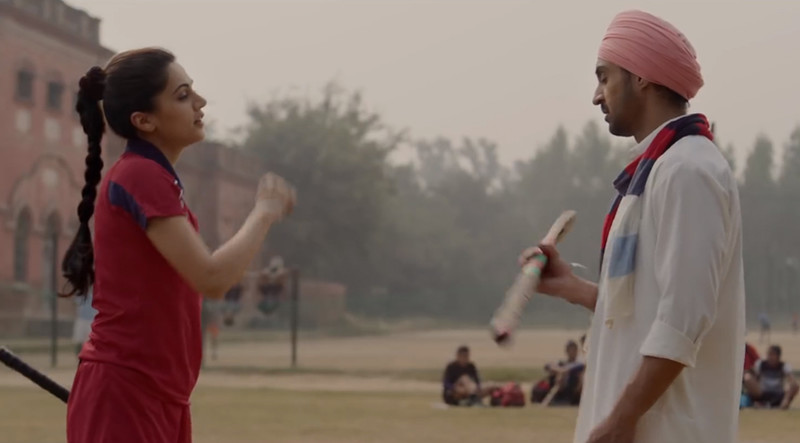 A Still Of Taapsee Pannu From Soorma

When are we going to see you on screen more? You have been going slow...
Well, it's picking up now. You will see me in Saheb Biwi Aur Gangster 3 where I play a wild, strong girl. In Baazar, I play a tame character.

And in real life, you are...?
(Laughs) I am both, depends on which side of the bed I get up from.

Are you moody?
I am not a very practical person. I am more emotional, whatever that means.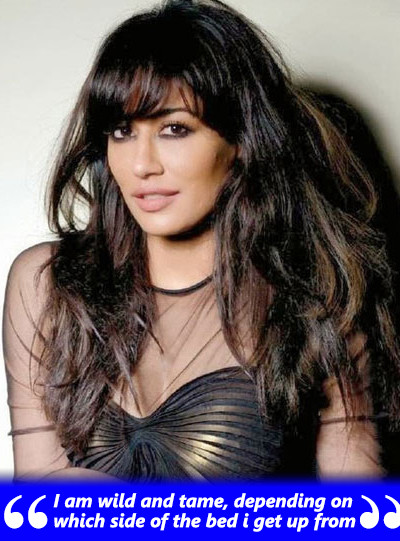 You let your heart rule over your head...
Yes, you can say so.
You mentioned somewhere that a couple of breaks pushed you back, do you think the industry has given you your due? Could it have gone some other way?
It has given me more than my due for whatever little work that I have done. I am still being acknowledged and that keeps me happy.
Probably, there could have been another way.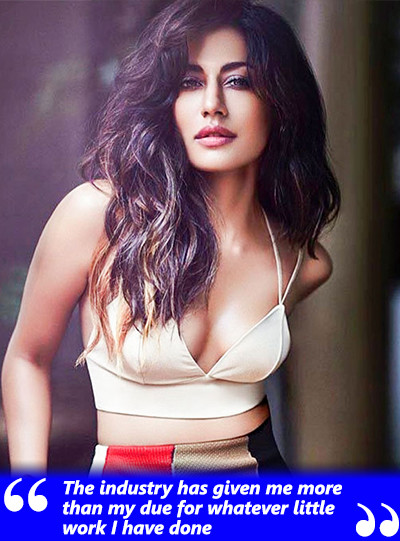 But am I bitter? No.

Trust me, I am not running to cover some ground. That's when you do your best.

You couldn't give your best for a while in the middle because your personal life was a bit up and down?
That does affect. I can't handle things when I am mentally/emotionally ruffled up. A creative person cannot. However, I am not saying that if that (Read: separation with husband Jyoti Randhawa) hadn't happened, I would have been a superstar.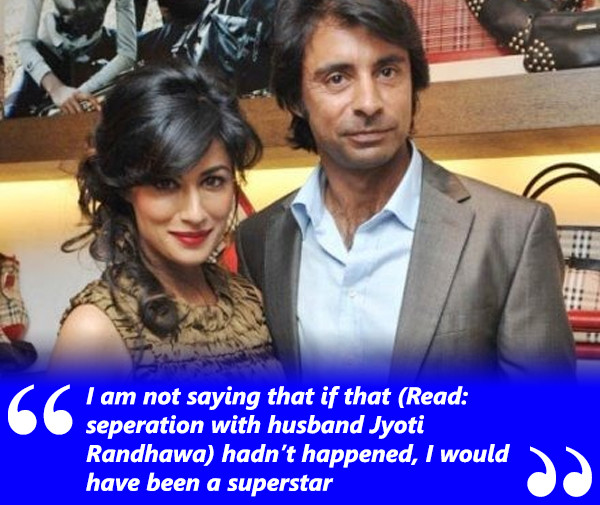 How did you overcome? Who rallied around you?
I don't think it makes a difference if people rally around you. It happens (the overcoming) when you start feeling comfortable about the change- and it happens on its own if it has to happen.

In fact, you want to stop that people rally around you, and you just want to be in a particular place and let the thing take its own course. You can't rush into it. There's no formula how you can fix it.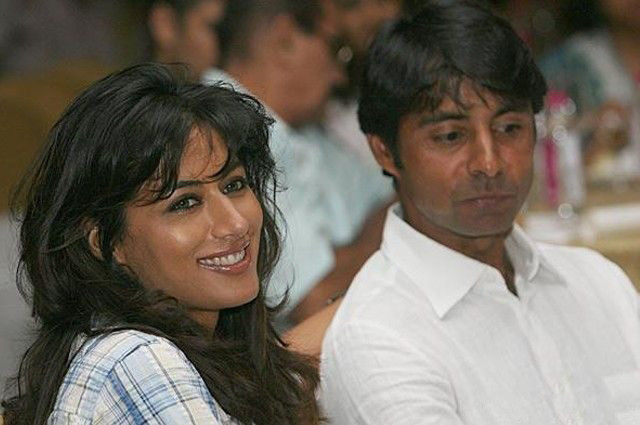 Chitrangada Singh And Jyoti Randhawa

Did you ask yourself 'Why did it happen to me'?
Not for professional reasons, but personal reasons yes, I did ask myself 'Why did it happen to me?'.

Why didn't you ask for professional reasons?
Kyun karti? I have worked very hard but never singlemindedly pushed boundaries to become a star.

Did you get answers to your question 'Why did it happen to me?'
One should just look around and realise 'It's not just you'.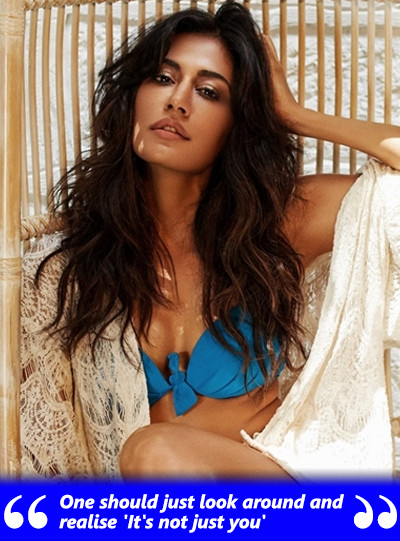 I have been meeting many friends since the past two weeks and I am shell-shocked the rate at which institution of marriage is crumbling by the day. It's falling like nine pins. Is patience/tolerance wearing so thin?
Dunno, I think it's just a very ambitious time. Priorities have changed, there is too much pressure. My Dad tells me 'it's a cycle that society goes through. Everyone will overcome consumerism eventually, and then you'll start to find what really matters'.

Was consumerism/ambition the reason why your personal life went the way it did? There was always this rumour in Mumbai that Chitrangada wants to do movies, so she came away...
Oh, God. No! In fact, I left films to have a child. I wish I was a little more ambitious, I would have done things differently.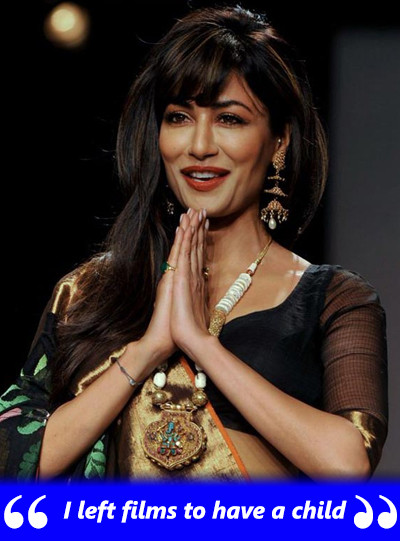 Do you have an urge to direct films?
I have no such thing in mind for now.
Were you a hands-on producer on Soorma?
Casting, dialogues, screenplay, editing- I was hands on.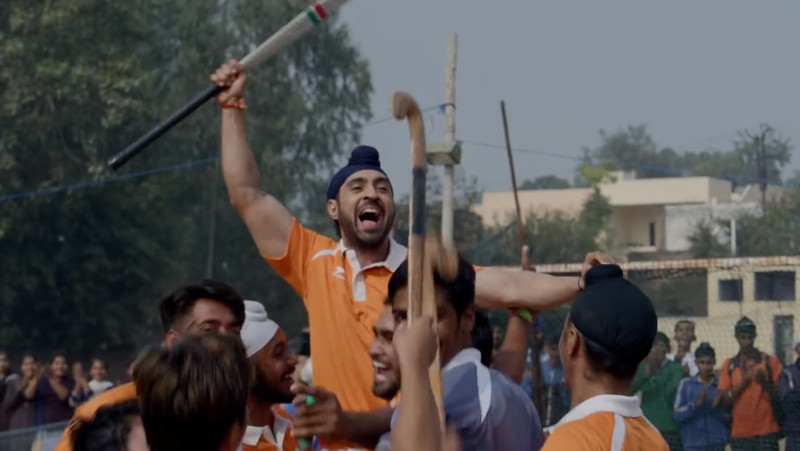 A Still From Soorma


Would you be open doing web series?
If the content is good, why not? Btw, I am looking forward to see Sacred Games.
What do you see first when you sign up for a role?
The director.
If you get a good director, will the hero matter?
Nope.
A Still From Raazi


Which film has impressed you the most in 2018?
Raazi. I can't stop gushing about that film.
Does money matter?
It has never mattered.