Cine Stuck: Why Should I Return To Theatres To See Madam Chief Minister?
Theatres have opened and they are playing one or two average rated films but the question is do we really need to go out to watch these films in cinema, shelling out hefty sums, when we have better content on the OTT platform for free?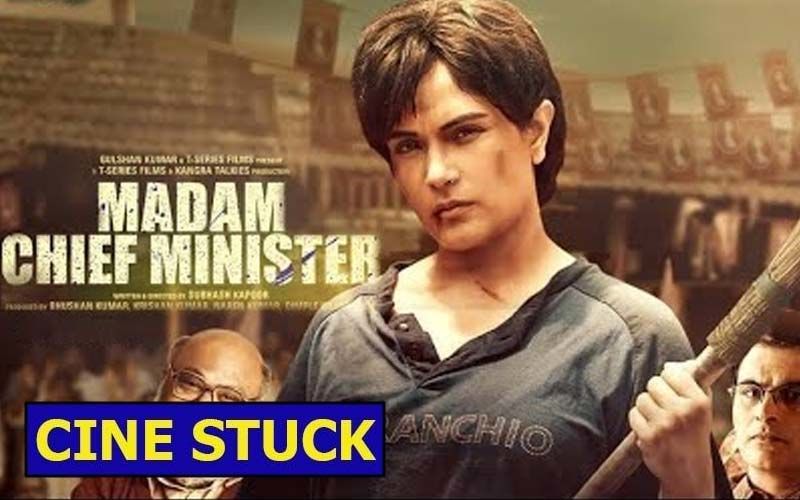 The one and only lacuna in my life during this entire pandemic has been my movie screenings. Until the second week of March 2020—when my last screening of Angrezi Medium was held--every Wednesday or Thursday, producers would arrange a preview screening for me at the only multiplex in Patna. The mid-week screenings were the central attraction, the raison d'etre of my life. The screenings were my lifeline. I'd wait for Thursday excitedly.
The thrill of watching films in a movie theatre was even more heightened for me than your average movie buff. The screenings were exclusively for Me. I felt like the king of the world.
Then the pandemic happened and the theatres and my screenings were all gone in a blink. At first, I thought the lockdown was for ten days. I thought I was only missing my screening of Sandeep Aur Pinky Faraar which was to be released during the week when the pandemic hit civilization. Those ten days have now stretched into almost a year, and no sign of revival for my precious screenings. Those who know me closely ask, 'How can you live without your screenings?'
I wonder too! Why am I not restless any more about missing out on my weekly treat? Why am I content to watch films at home? The pang of loss hits me when once in a while I watch something like the Tamil Maara or Wonder Woman where the visuals are so obviously designed for the large screen. Otherwise the other big-screen experiences of the last year which missed their dates at the moviehalls like Gulabo Sitabo, Kaali Peeli and Coolie No 1 were so awful, I was grateful for saving time (it takes a minimum of an hour to get to the venue of my screenings, and an hour to return, then the time taken for the film, often there were two back-to-back-screenings on a Thursday, sometimes three screenings) and more importantly, the producers' money.
ALSO READ: Will Gal Gadot's Wonder Woman 84 Bring Back Audience To Theatres In India? Trade Experts React
One day a panic-stricken producer of a Telugu film called saying, 'Sir they're asking for 60. How can we afford this kind of money for one screening?'
To say I was horrified would be an understatement. When I challenged these neo-Shylocks they brazenly blamed inflation and told me that there was nothing they could do about it. And they also told me not to be bothered about the cost of the screenings. 'Sir, you are not paying from your own pocket. Let them pay. They can afford it.' I tried speaking to the top brass of the multiplex chain. He wouldn't even take my calls.
To hear them brazen out their greed so casually sickened me. I am sorry to say this. But the multiplexes deserve the crisis that they've gotten themselves into. One ticket costs over Rs 300. Which means a family of 5 pays 1500 for tickets, plus the food with one bucket of popcorn at Rs 350. A samosa for Rs 150.
Do your maths. And tell me, is it worth it? Why should I pay this kind of money to see Suraj Pe Mangal Bhari and Madam Chief Minister when at home I can watch Criminal Justice and Scam 1992 for free, and in my track pants without a care in the world? Size of the screen, you say? Ah, but it has long been established that size doesn't matter.
So, here is a diehard movie buff telling the multiplexes about the ground reality. I don't want to go back. Because you are insensitive to your patron's requirements. And because you haven't offered me any film that would make me risk the Covid. In the South, they gave audiences Master and Crack to return to the theatres. In the North, they expect us to flock back to see films that don't even deserve a place on the streaming platform.
Image Source: Instagram/alifazal9, youtube/blackandwhitemedia