Congress Opposes Madhur Bhandarkar's Film On Emergency, Indu Sarkar. Jyotiraditya Scindia Says It Is A Propoganda Film for BJP
Things are getting a bit hot for Madhur Bhandarkar, as Congess has come out against his upcoming film Indu Sarkar based on the emergency imposed by Indira Gandhi in 1975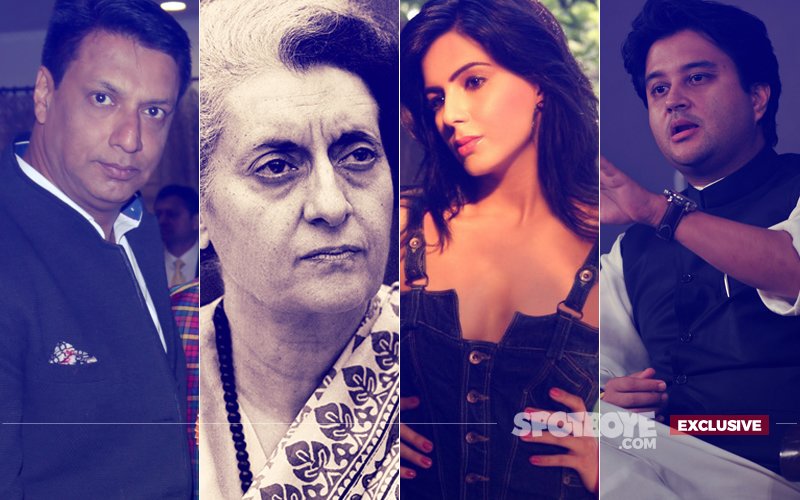 In an event in Delhi a few minutes minutes ago, Congress MP Jyotiraditya Scindia (late Madhavrao Scindia's son) has expressed strong reservations against the film, saying Indu Sarkar is a propoganda film for the ruling party, BJP.
Clearly, Congress is worried that the film might show them in poor light. One wonders if Congress will oppose the film in some way when it is about to theatres, and if yes, whether they would succeed to what extent.
Confirming Jyotiraaditya Scindia's strong opposition to Indu Sarkar, Indu Sarkar's maker, the National award winning Madhur Bhandarkar, told SpotboyE.com, "Yes, I have heard about this. But I really don't know what to say further."
Jyotiraditya Madhavrao Scindia (born 1 January 1971 is a titular Maharaja of Gwalior. He was the 'Minister of State with independent charge' (i.e. a junior Minister in the Central Government of India who has independent charge of his ministry) of Power in the cabinet of prime minister Manmohan Singh from October 2012 until May 2014
Meanwhile, last week, Madhur has said he made Indu Sarkar as it was important to tell about the emergency to today's generation
. "I always wanted to make a period film and I am a big fan of 1970s, so when my writer (Anil) and I were brainstorming, suddenly the idea of the Emergency came up. So we thought of making a movie against the backdrop of Emergency with a touch of human drama. The events in the film are inspired by true incidents and I thought it's important to tell this story specially to today's generation as they are not aware about the 21 months of Emergency from 1975 to 1977," said Bhandarkar at the trailer launch, where he was accompanied with his entire team
The film''s trailer (out last week) shows
Kirti Kulhari
rebelling against her husband (played by Tota Roy Chowdhury) and turning a political activist to protest against the excesses of a political leader (Neil Nitin Mukesh, whose look is inspired by Sanjay Gandhi). Supriya Vinod plays a politician similar to Indira Gandhi, while Anupam Kher portrays an underground leader.
Image Source: APH Images, telegraph, whostalking