Coronavirus Outbreak: Anupam Kher Posts An Inside Video From The Mumbai Airport; 'India Is Setting Up Example'
While making an exit from the Mumbai international airport Anupam Kher posted an inside video of the airport showing how India is dealing with Coronavirus pandemic and governments preparedness towards COVID-19.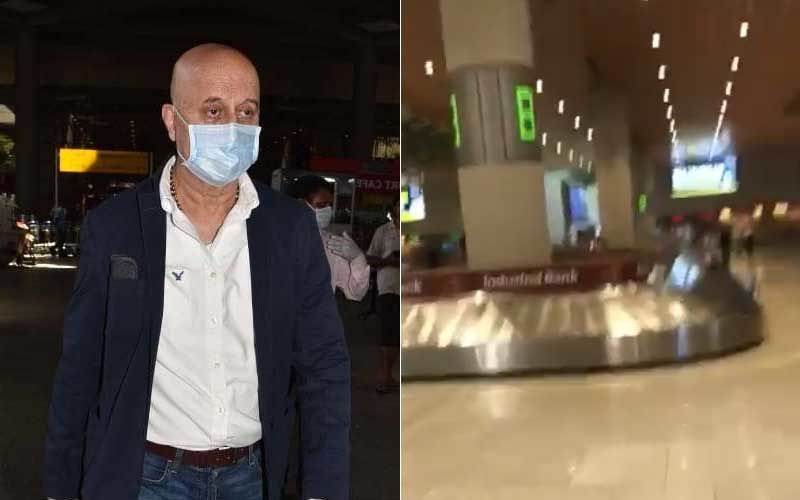 The outbreak of Coronavirus across the globe has brought everything to a standstill. While people of all countries have come together to fight the deadly infection, by self-quarantined themselves, celebs are urging their fans to wash their hands and practice social-distancing. While the celebs are currently self-isolated, Anupam Kher has returned to India from New York, this afternoon. And to keep his fans updated, he has posted an inside video of the Mumbai international airport. India shits down all commercial landing from March 22-March 29 and hence Kher has gotten back in time.
Sharing the video, Anupam Kher is seen showing his fans how well the airport staff is dealing with the situation. Applauding the airport authorities, the actor captioned the video, "Landed in Mumbai from NY. It was so gratifying to see how strictly but politely & competently our authorities at the airport are dealing with #Corona situation. India is really setting up an example of how to deal with the crises. Proud of authorities & the people. Jai Ho!"
A few days back, Anupam Kher had posted a selfie video from America where he was urging his fans to follow all the rules and regulations given by doctors and official authorities. He had captioned the video, "Everything is ok in the end. If it is not ok, it is not the end!" Coronavirus is a reality of our times. We need to be careful & cautious. But we also need to change our outlook towards life. Hope my thoughts help you all a little. Do share it with friends and relatives!!"
"Everything is ok in the end. If it is not ok, it is not the end!" Corona virus is a reality of our times. We need to be careful & cautious. But we also need to change our outlook towards life. Hope my thoughts help you all a little. Do share it with friends and relatives!! 🙏😍 pic.twitter.com/2Wr3QbPzML

— Anupam Kher (@AnupamPKher) March 12, 2020


Images Source: twitter/anupampkher