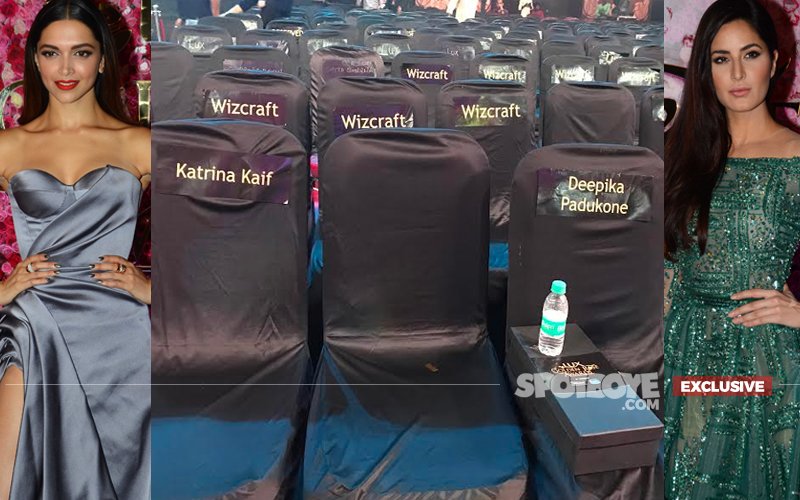 A while ago we told that the Lux Golden Rose Awards was not only a star studded affair with the likes of Kareena Kapoor, Deepika Padukone, Katrina Kaif, Anushka Sharma, Shahid Kapoor, Hrithik Roshan in attendance, but also replete with startling happenings (Shahid Kapoor And Kareena Kapoor Hug Each Other: Oh, What A Moment, Nov 13). If you thought that Kareena Kapoor hugging Shahid Kapoor was the highlight of the evening, you will be spoilt for choice after reading this one.

The awards gala also saw two raging rivals – Deepika Padukone and Katrina Kaif under one roof. Goes without saying that onlookers were waiting to see how these leading ladies, who are known to play the avoidance game or share cold-n-fake vibes--- courtesy the ex-factor Ranbir Kapoor --- fare when they face each other. And let us tell you, who ensured that last night's award function was no exception.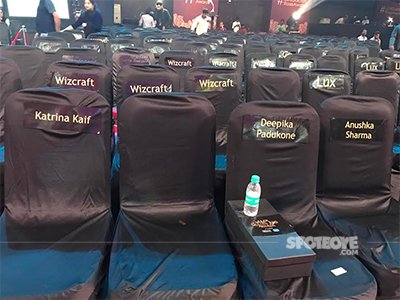 Image Source: SpotboyE Team

It all began with the seating arrangement, the first row of which was reserved for celeb performers and awardees. Both Katrina and Deepika were to be seated in the first row just a seat apart (see pic above). While the former arrived first and sat on the designated seat, the latter, who arrived 20 minutes later, preferred leaving 6-7 seats between the both of them and sat far away. Why are we not surprised?

An onlooker form the event says, "Hug toh chhodo, smile bhi exchange nahi ki". Even once the event concluded, Deepika ignored Katrina in the garb of adjusting her outfit and left soon after. Oops! Looks like Ranbir's exes are in no mood to get along.

Bollywood's leading ladies, Katrina and Deepika, have never been comfortable with each other.The Bang Bang actress' discomfort only multiplied when Ranbir and Deepika broke the ice to become friends and displayed amazing chemistry on screen in Yeh Jawaani Hai Deewani. And now with Ranbir having split with her on a bitter note, it seems that it has has become all the more difficult for her to have a good rapport with Deepika.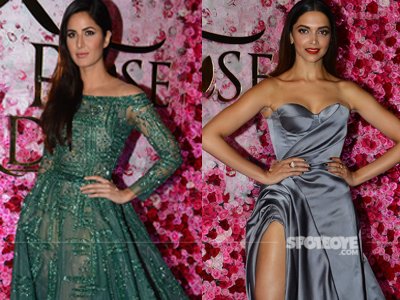 Image Source: Manav Manglani

We also told you that Katrina Kaif had opted out of Aanand L Rai's project because of Deepika's presence in the film (Katrina Vs Deepika War Spills Into Shah Rukh's Film, Sept 1).

A couple of months ago, it was reported that the two, who work out at the same gym, ensure that they do not cross each other's paths. Apparently, before the actresses head out to the gym, the managers call ahead to check if the coast is clear, and if not then, the plan is changed. They avoid bumping into each other as they do not want their cold war to become obvious to other gym members. Little did they know that last night, SpotboyE.com was just round the corner.


Thumbnail Image Source: Manav Manglani & SpotboyE Team