Details Of Saroj Khan's Last Public Appearance: The Late Choreographer Was So Unwell That She Fell Asleep Amidst The Interview, Shares Model-actor Darasing Khurana- EXCLUSIVE
As choreographer Saroj Khan's demise clocks in on one year today, Mister India International 2017 Darasing Khurana remembers her last public appearance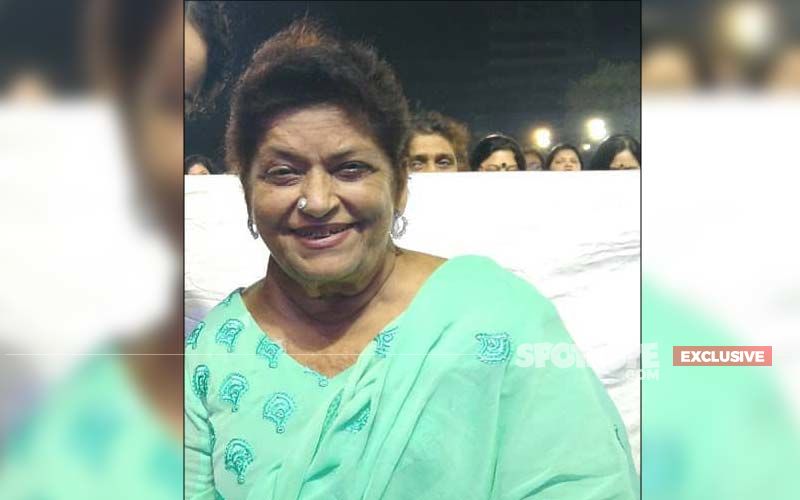 One year ago today, the veteran choreographer, Saroj Khan, who had worked with iconic actresses like Sridevi, Madhuri Dixit and Aishwarya Rai Bachchan, passed away at the age of 71. During her illustrious career spanning over four decades, she choreographed over 3000 songs, including some iconic chartbusters like Ek Do Teen, Dhak Dhak Karne Laga, Na Jaane Kahaan Se, Dola Re Dola and Yeh Ishq Haaye. For her last on-screen work, she choreographed her favourite actress Madhuri Dixit for Kalank's Tabaah Ho Gaye.
Saroj ji passed away due to a cardiac arrest on July 3, 2020. A few days before that she had made her last public appearance. Mister India International 2017 and Punjabi actor, Darasing Khurana, helped arrange her presence in that event and recalls his meeting with her. "There is a platform called Craqit, that focuses on creating small community groups of artists. They bring people on board who have made it big in their field and organise talks with them, where these artists can talk to them, show their own talent and get inspired. Last year, during the pandemic, they wanted to have a senior choreographer on board to talk about their experience and talk to the artists. I suggested Saroj ji's name and they were happy to have her on board," he shares. Also read:
Sharmila Tagore: I Learnt To Enjoy Dancing From Saroj Khan
Dara goes on to explain that it was a virtual event due to the pandemic and a lot of people attended it. "It was just eight-nine days before her demise, and it marked her last public appearance. Her family even got in touch with me to get the video of that event as no photos or videos of hers were taken after that day. That was the morning she actually fell sick, but what really touched me is that she still wanted to fulfil her work commitments," he avers.
Dara reveals that Saroj ji also shared her inspiring journey with him. "She told me that she still wanted to work. That day she was so sick that during the interview, she dozed off while the interviewer was asking her a question and we felt so bad. But she still wanted to complete her work since she had committed to it already," he remembers.

He goes on to share what Saroj ji told him before she bid adieu to the world. "She asked me to bring her more work. She mentioned that she had spoken to all the stars to ask for work and all of them would say that they will surely call her first for any work. But when it came to it in reality, they never called her." Dara recalls emotionally.
Image source: Instagram/sarojkhanofficial