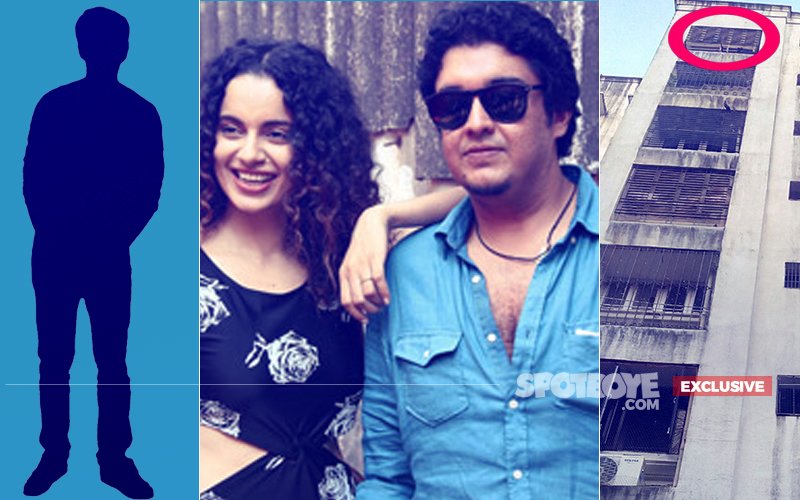 Your browser does not support the video tag.
Something terrible has happened at Rajdoot Apts, Yari Road. We have just come back from the site and here's the story:

Kangana starrer Revolver Rani director, Sai Kabir, is in rehab for alcohol and drug abuse. Sai was admitted on February 1. He is under the treatment of leading psychiatrist Dr Matcheswalla at Masina Hospital (Byculla).


Sai was arrested by the police on the night of January 31 and taken to Cooper Hospital as he was in a wretched state. A few hours prior to that, his trusted servant Raju had fallen off from his flat on the seventh floor of Rajdoot Apts (B-Wing, Flat No 705) at Yari Road, under mysterious circumstances.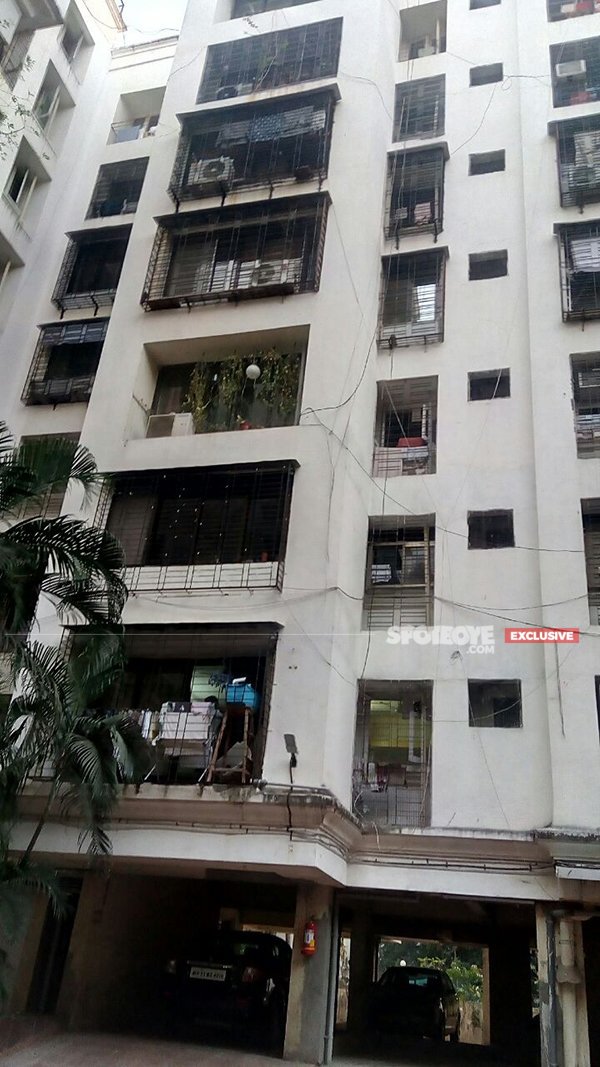 Rajdoot Apts, Yaari Road

The watchman on the gate, Pande, told us, "It was a ghastly evening. I was sitting near the gate when I heard two ladies from the building running towards me and screaming. I ran towards them and they led me behind, where Sai Kabir's servant Raju was lying writhing in pain. His body was almost fully smashed and he was moaning aloud. He had fallen from Sai's flat on the 7th floor."

We went inside the building at the backside where another watchman by the name of Tiwari showed us the exact outlet on the 7th floor from where Raju had precisely fallen.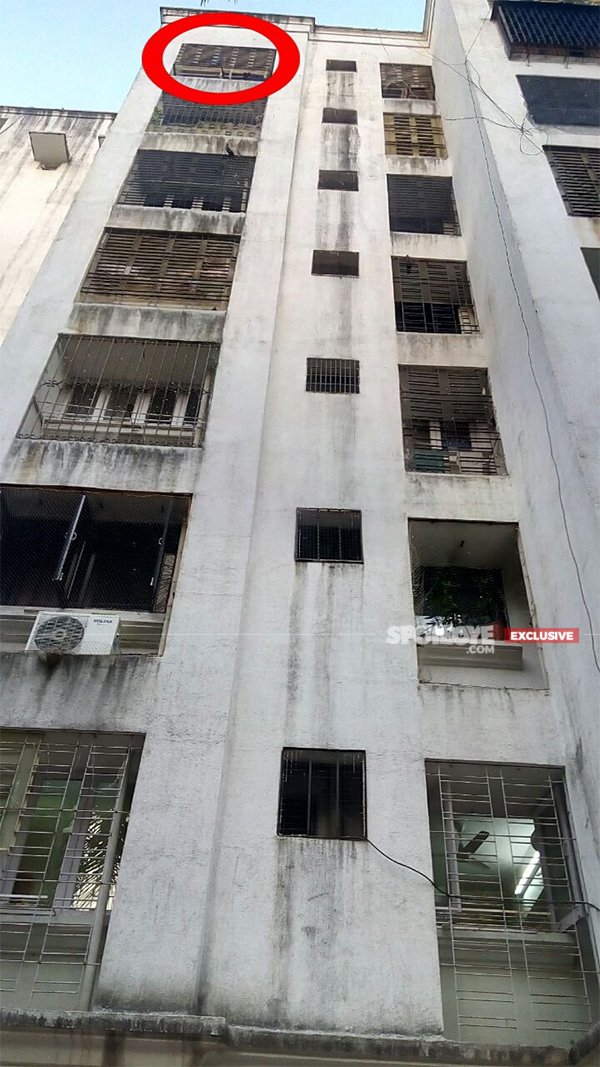 The Seventh Floor From Where Raju Fell

We looked up to click a few pictures and felt that the outlet from where Raju had fallen was largely covered with net and there wasn't too much space from where one could actually fall- but Tiwari said that Raju was quite a lean man and his body can go through that small outlet.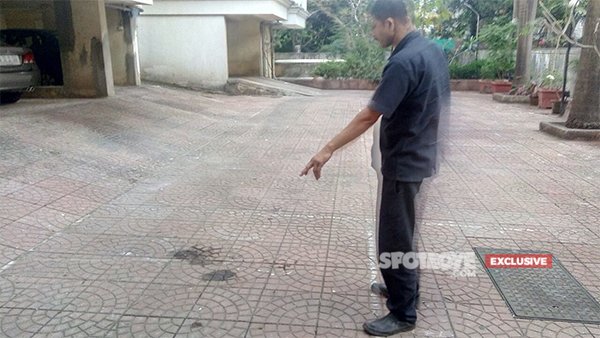 Watchman Tiwari Showing The Death Spot To SpotboyE.com

Tiwari said, "We have not washed the blood stains yet. We have been instructed by the chairman of our society to not do so, as that might amount to tampering of evidence. Children have stopped playing in the compound. Ladies have stopped taking their regular walk. Raju fell exactly between two ladies, when they were having their evening walk, one of them stays in 102 and the other in 507. Thank God he didn't fall on them.

Raju kept waving his hand, his skin had torn in several places, and his skull was smashed from back, his eyes were half open, and no other part except his left hand was moving."

At this point, we clicked the blood-stained spot.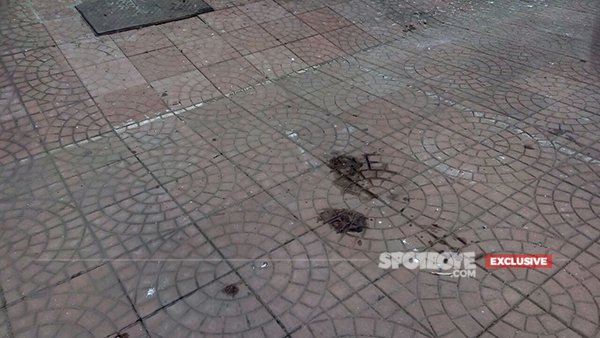 The Unwashed Blood Stains Of Raju

The sad and shocking part is that Sai refused to answer the intercom calls fired by Tiwari after Raju fell.

Sai came down quite late. Raju was dead by then.

Actually, Raju was alive for at least 20 minutes after he fell. Tiwari and many other residents who had rushed down, tried to ask him 'Kya hua?'--- but Raju failed to provide an answer. It was only when two other staff members of Sai (who were outside) were called by the building that Sai came down (after they had gone up to tell him).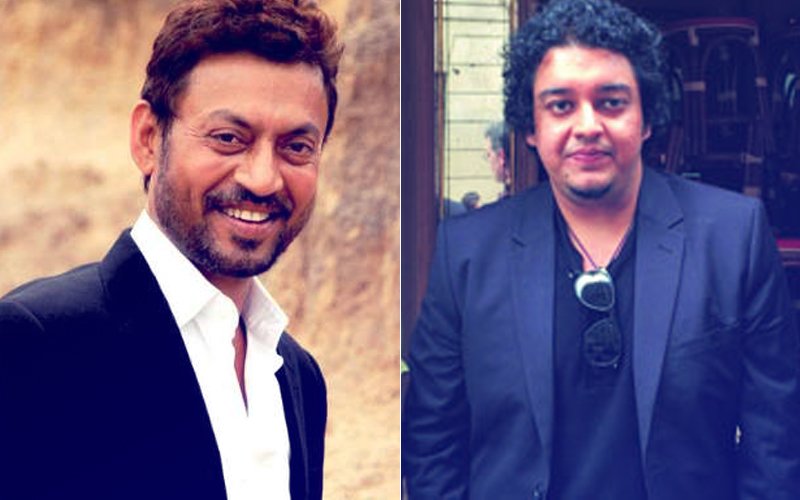 Irrfan Khan And Sai Kabir

We also learnt that at least 50 police officials rushed to Rajdoot Apts that evening, and almost the entire building was down until Raju's body lay on the ground till nearly midnight.

Added Tiwari, "Sai came down just a few minutes before the police arrived and started crying, besides Raju's body."

We then contacted our sources close to Sai, who revealed, "The police took Sai to Cooper Hospital (Irla). Sai was going to be treated at Cooper, but there he told the police that he had been admitted in Masina, a few months ago too. He pleaded that he should be driven to Masina ASAP."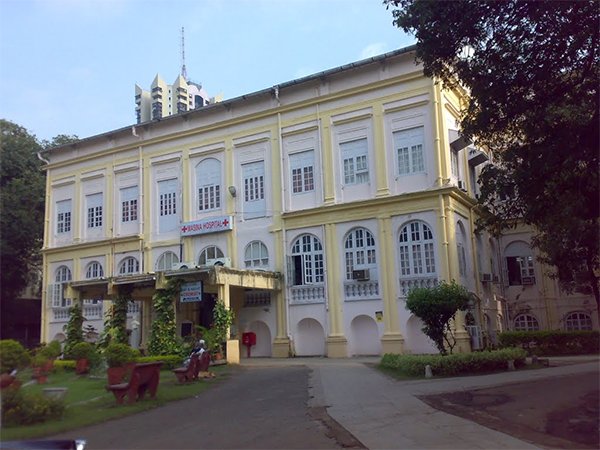 Masina Hospital

Added the source, "At the Masina, Sai arrived in shambles. The doctors were shocked to see him with a long beard, which looked very unkempt and dirty. He had put on too much weight and needed instant help. His treatment was started immediately, but he should be in the hospital for at least 3 months if he wants to fully recover. He is under severe drug and alcohol abuse. When he was brought here, his pants were smelling of urine- which means he also had no control over his passing of urine."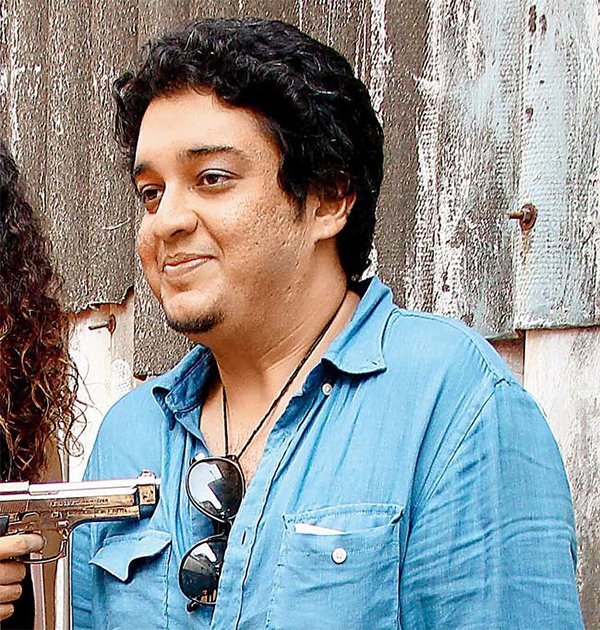 Sai Kabir

The source further said, "When Sai was admitted a few months ago at Masina for the same problem, he refused to stay more than 10 days. He kept shouting that he wants to go home as he wants to write a film which is going to star Irrfan Khan in the lead."

SpotboyE.com is sure that the film starring Irrfan is Divine Lovers, an Indo-French project which Sai had planned with Kangana opposite Irrfan. Shailesh Singh was supposed to produce it. We asked Shailesh a few minutes ago if he was still doing that flick, and he shot back saying 'Yes'. We wonder if he knows what has happened to Sai. Whether the project now sees the light of day or not, is a story for another day.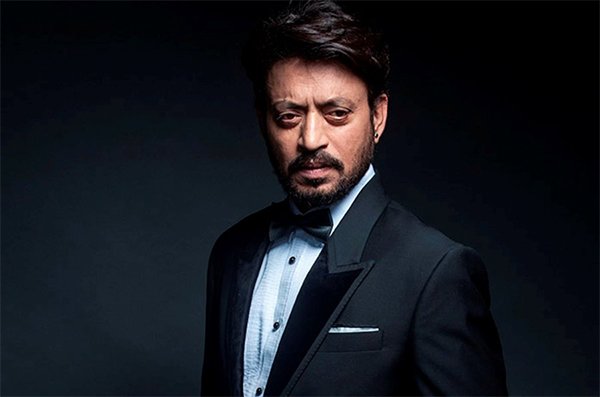 Irrfan Khan

Inquires back at Rajdoot Apts revealed that Sai was a compulsive drinker, and the watchmen started knowing him only when his appearance became unbearable. Said Pande, "He was extremely weird. He never came out of his house since the past 3 months. He did go out, but Raju used to call a rickshaw for him right till inside. So he never got down from the rickshaw when he returned- and neither did we see him properly when he went. Only when he started to look very disheveled in the recent past, we chatted among ourselves and learnt that he belonged to Bollywood."

What made Raju fall? Pande replied, "Ab woh sir, kaise batayein? Kuch bhi ho sakta hai. The entire building is shaken up."

At this stage, Tiwari chipped in to say, "Raju had brought something to eat that day, koi parcel tha khaane ka. It was 6 pm that time and his body landed down exactly at 6.26 pm. He fell with an alcohol bottle in his hand."

What transpired in those 26 minutes? Did Sai have a fight with Raju?

What equation did Raju share with Sai? Did Sai not treat Raju nicely? Did Raju take this step because he could not afford a family of five with the salary he was getting from Sai?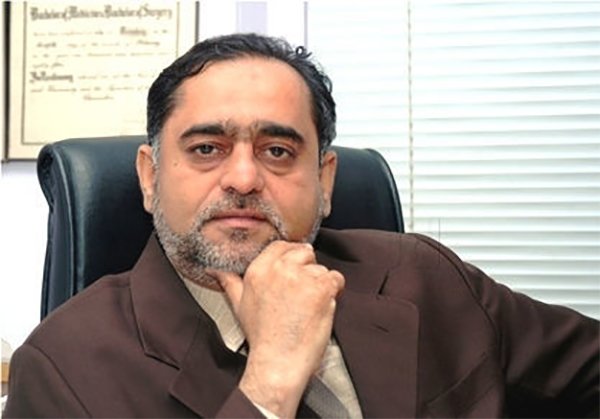 Dr. Yusuf Matcheswalla

Mumbai police is investigating the matter. When contacted, DCP Paramjit Singh Dahiya (Zone 9) said, "An ADR (Accidental Death Report) has been registered. Inquiry is going on. I cannot reveal anything more at this point of time."

Raju is survived by his wife and 3 daughters, He was in his mid or late 30s. Tiwari told us before leaving, "Raju's wife was always in Mumbai before the two got married few years back. Earlier, Raju never stayed with Sai; he only worked for him. His wife worked somewhere nearby and the two had fallen in love. Lekin doh saal se, she went away to their village and Raju shifted to stay with Sai."

We finally called up Dr Yusuf Matcheswalla, who simply said, "Leave me alone," and hung up.

What a tragedy! And gosh, it's so trippy!







Image Source:Spotboye Team/ Instagram/KanganaRanaut/IrrfanKhan