DID YOU KNOW? Dharmendra Once Abused His House Help! Sunny Deol Reveals How Veteran Actor's Mom Taught Him a Lesson-READ BELOW
Sunny Deol recently cherished some of his childhood memories and revealed how father Dharmendra was taught a lesson by the actor's mother for abusing a househelp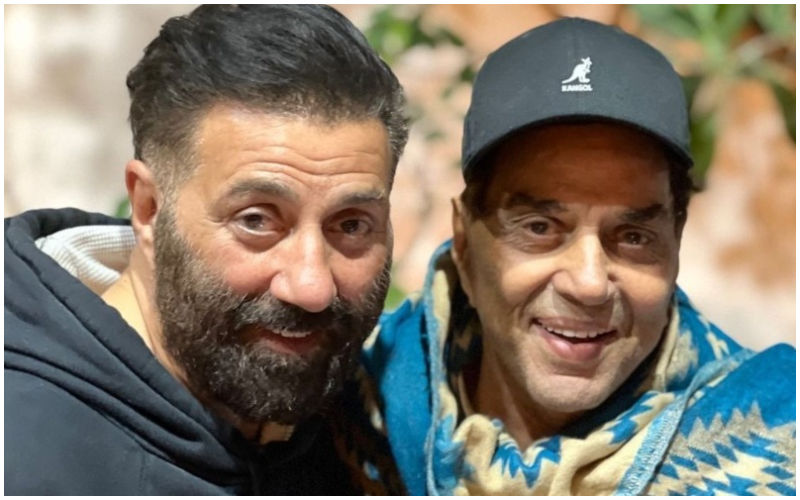 During a recent appearance on The Ranveer Show, Sunny Deol shared a revealing anecdote about his childhood. He recounted an incident where Dharmendra's mother once had a servant scold the actor because he had lost his temper and used harsh language towards the servant. Additionally, Sunny reminisced about his upbringing and mentioned that he had lived with his grandmother, who had a significant and positive impact on his life. The Gadar 2 star also shared how his childhood just like any other Indian mom would beat his kid even got some beatings as a notorious little kid.
ALSO READ | Hema Malini Ready To LIP-LOCK On-Screen Like Husband Dharmendra? Actress Says, 'Kyun Nahi, Bilkul Karenge'
When asked whether he got any such beatings from his father, Sunny Deol recalled a particular incident when Dharmendra slapped him. He humorously remarked that he had three fingers stamped on his face, emphasizing the size of his face back then. Like any mischievous child, Sunny confessed to getting into some naughty antics, and one day, his father caught him, resulting in the mentioned slap. He also mentioned that Dharmendra was deeply apologetic afterwards.
ALSO READ | Sunny Deol Breaks Silence On Reports Of Him Charging Rs 50 Crores After The Success Of 'Gadar 2': 'I Know My Worth'
Dharmendra was last seen in Ranveer Singh, Deepika Padukone's Rocky Aur Rani Ki Prem Kahani. On the work front, Sunny Deol's latest release Gadar 2 has been making waves in the film industry. The movie is currently in fierce competition with Shah Rukh Khan's Pathaan to claim the top spot as the highest-grossing film of 2023. Directed by Anil Sharma, Gadar 2 was released last month and is steadily approaching the remarkable milestone of ₹500 crore in domestic box office collections.

Image Source: Instagram