Malaika Arora and Shah Rukh Khan starrer 'Chaiyya Chaiyya' song from Mani Ratnam's film 'Dil Se' is one of the most loved songs of all time. Even after so many years, this foot-tapping number tops chartbuster lists and makes people groove to its peppy tunes. But did you know Malaika was not the first choice for the song, she accepted it after five other actresses refused to dance on the train? Yes, you read that right! Farah Khan, who choreographed this song, recently made this surprising revelation.
During her appearance on the talk show 'Moving In With Malaika', Farah revealed before Arora they had approached Shilpa Shetty Kundra, Shilpa Shirodkar, and others for Chaiyya Chaiyya song but they all rejected it. Farah said, "You're the Chaiyya Chaiyya girl. But luckily for you, some five heroines had refused to climb on the train. Malaika was nowhere on the radar. We approached Shilpa Shetty Kundra, Shilpa Shirodkar, and 2-3 other people. One had a phobia of climbing on the train, another one was not available." She added, "Then the makeup person said, Malaika is a very good dancer. When she climbed on the train, we were completely curious whether she would pull it off or not. But the rest as we know is history." ALSO READ:
Malaika Arora REVEALS Shah Rukh Khan Was Worried As He Feared She 'Might Fly Off The Train' During 'Chaiyya Chaiyya' Shoot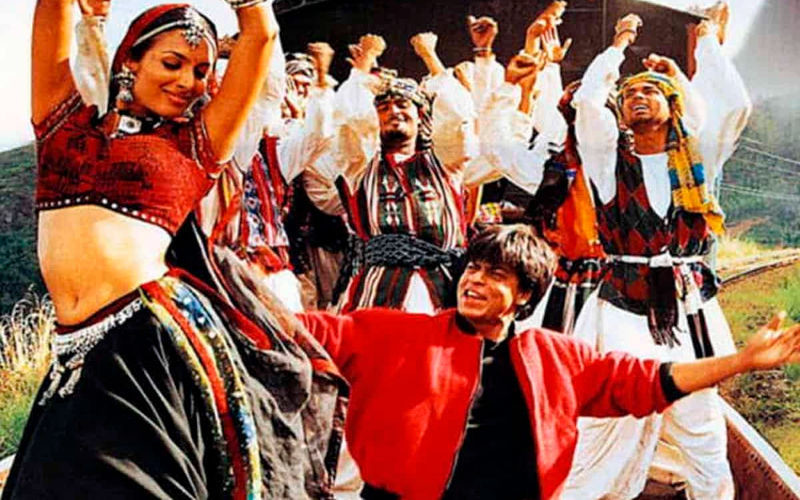 Earlier, Malaika had revealed that Rukh Khan was very worried and feared that she "might fly off the train" during the shooting of the song 'Chaiyya Chaiyya'. The actress mentioned she and SRK were the only people who were not harnessed while dancing on the train.
On a related note, the 49-year-old actress marked her digital debut with her new talk show that will premiere today December 5 on Disney+ Hotstar.