Director Vinay Sapru Shares Details Of His And Radhika Rao's Upcoming Directorial With Bhushan Kumar- EXCLUSIVE
Director Vinay Sapru, one half of the director duo of Radhika Rao-Vinay Sapru, reveals the details of their next directorial with Bhushan Kumar's T Series, how they deal with pressure set by records and the experience of working with new musical talents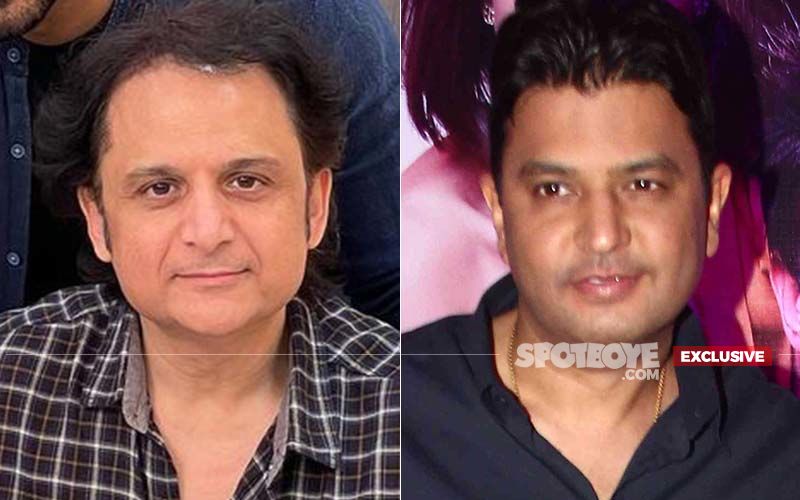 Radhika Rao and Vinay Sapru have been associated with Bhushan Kumar and his company T-Series for a long time. The duo has directed multiple music videos for the brand and have even launched their latest find, Dhvani Bhanushali. And the collaboration is going one step further as the duo and Bhushan Kumar are joining hands on a film and Vinay shares its details.
"There is a logical conclusion that we must collaborate on a feature film as it is a larger platform and a long format. With us and Bhushan ji coming together, it has to be a musical. It is a coming-of-age story of three youngsters and we want to shoot in the autumn/winter season in London as the weather plays a part in the film. We are just waiting for the travel restrictions to be eased out. Casting is done and announcement will be done soon," he reveals.
Speaking of their collaboration with Bhushan, Vinay and Radhika directed the music video of Dhvani's Vaaste, which crossed 1 billion views on YouTube, while their last release with Emraan Hashmi, Lut Gaye, recently became the fastest song to reach 500 million views on the platform. Ask Vinay if such records add pressure on them for their next video and he denies it. "We go project by project. We recently had a song with Arjun Kapoor and Rakul Preet Singh which was extremely different from what we did in Lut Gaye. It was a whole dance number and if we had carried on that baggage of Lut Gaye with us, it just wouldn't have worked," he asserts.
Vinay shares that Bhushan and them have been friends and working together for a long time and just want to do good and notable work together. "We recently told him that the biggest song of 2020 was ours, Vaaste and all we want is that the biggest song of 2021 to be ours too with Lut Gaye. Vaaste was an indie song with a bunch of newcomers and it worked better than any other Hindi, Tamil or Telugu song with any big stars, even amongst the likes of songs like Aankh Maarey. I just told Bhushan ji that I hope that our streak of luck continues and we keep giving the number 1 song of the world every year," he laughs.
Vinay goes on to insist that having worked with so many musical talents from the country has been an enriching experience for him and Radhika. "We have worked with names like Nusrat Fateh Ali Khan, Abida Parveen ji, Lata Mangeshkar ji, Asha Bhosle ji, Jagjit Singh ji and Pankaj Udas ji to newcomers like Arijit Singh, Jubit Nautiyal, Neha Kakkar and Dhvani Bhanushali, who is our find. I think me and Radhika are the only directing duo who has worked with every musical talent in this country of our time, be it Sonu Nigam, Daler Mehndi, Pritam or Adnan Sami. And every talent has brought something nice and special about them on board. Me and Radhika were just discussing that we should make a biopic on ourself," he quips.
However, there was a time in between when the directing duo was thinking of giving up on music videos. "We were working on a film and had left music videos for around four years. When we returned, we thought that we have worked with the legends of this world, so why do we have to work with these new talents like Neha Kakkar and Jubin Nautiyal. But after working with them, we realised that they are as good as all the legends we have worked with before. They have their own passion and energy that they bring on board and are not less than any legend. We were reluctant at first but as we continued with the new lot, we realised how fab they are," Vinay maintains.
Apart from the film with T-series, the duo is also working on the sequel of their 2016 tragic love story, Sanam Teri Kasam and have a few more projects in the pipeline. "I was telling Bhushan ji recently that we left a lot of music videos open ended like Yaad Piya Ki Aane Lagi, so there are a lot of stories left halfway there. Divya Khosla Kumar's fans are pestering her for a part 2 and we were just joking with Bhushan ji about how many music videos' sequel we would have to make. But Yaad Piya Ki Aane Lagi 2 is surely on our mind," Vinay concludes.



Image source: Instagram/sapruandrao, SpotboyE archives