Ekta Kapoor: Tusshar Kapoor's Son, Laksshya, Has Started Calling Me Boo & I Love It
SpotboyE.com reporter attends the launch of Zee TV's Kundali Bhagya, the spin-off of Kumkum Bhagya in Delhi. While addressing the media, Ekta Kapoor speaks about Laksshya, nepotism and marriage plans among other things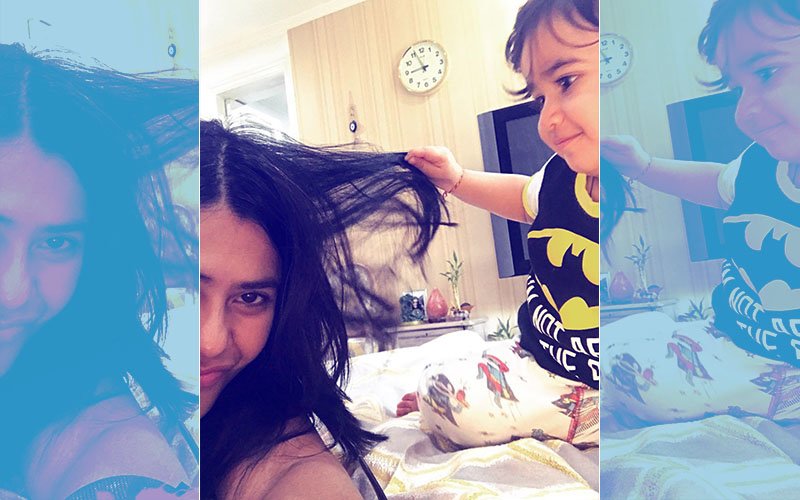 Ekta Kapoor
, who launched the spin-off of Zee TV's Kumkum Bhagya, Kundali Bhagya, in Delhi this afternoon spoke about her nephew Laksshya among other things.
The filmmaker revealed that
Tusshar Kapoor
's son, Laksshya, has begun calling her boo and she loves this phase of life. "He calls me that and I love it. He is my life," said the proud aunt.
She also addressed marriage plans and said, "I do believe in the institution of marriage but believing in it and jumping into it are two different things."
Nepotism has long being the topic of discussion and the film industry seems to be divided on the matter. Ask Ekta what he thinks about the concept and she thinks it doesn't exist. "In this industry, you think about what faces can sell your film. So you end up thinking about the stars who sell rather than casting a relative. So, if I am casting a star kid in a film, it's only because they sell. If nepotism existed, many actors would have got work," she stated.
She had said, "I am a human being who recovered from a lot of pain last year because of my nephew. I had many professional ups and downs last year. Television did very well but films did not and that is very in your face because everyone knows it did not do well. So, it just hits you more. But my nephew would just suck out every bit of tension from me. People, when they used to talk about their children, their eyes would light up. And he is not even my own child, he is my nephew but it is magical. A magic happens when a child comes to a house and as a kid grows, you grow with them and the small things become the big things."
Thumbnail Image Source: instagram/ektaravikapoor