Entertainment News Round-Up: Deepika Padukone Was NOT Admitted To Hospital, She Is Absolutely FINE!, TV Actress Aishwarya Sakhuja REVEALS She Suffered From Face Paralysis 8 Years Ago, Kannada Actress Swathi Sathish Gets Swollen Face After Botched Root Canal Surgery Goes Wrong, And More
Here's a quick round-up of what happened in the Hindi film and TV industry yesterday - June 20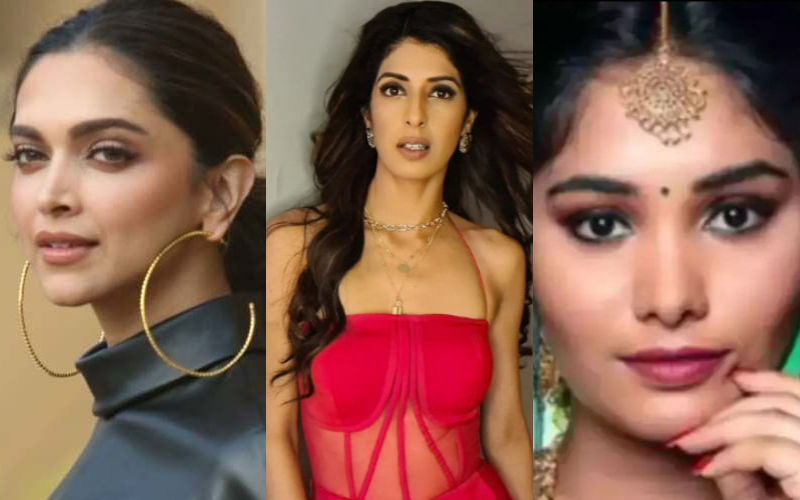 Deepika Padukone Was NOT Admitted To Hospital, She Is Absolutely FINE!

Deepika Padukone gave a major shocker to fans recently as she was suddenly admitted to a hospital while shooting for her upcoming film Project K. According to multiple reports, Deepika was admitted to a hospital in Hyderabad after facing health issues on Tuesday. She complained of uneasiness while filming her upcoming movie Project K in Hyderabad.
However, the film's producer has quashed rumours of Deepika being unwell and being rushed to the hospital.
TV Actress Aishwarya Sakhuja REVEALS She Suffered From Face Paralysis 8 Years Ago
Popular TV actress Aishwarya Sakhuja, known for her work in shows like 'Main Naa Bhoolungi' and 'Yeh Hai Chahatein', has opened up about suffering from Ramsay Hunt Syndrome eight years ago. In a recent interview, she recalled the difficult phase and revealed she got to know about her face paralysis condition when she was doing the daily soap Main Naa Bhoolungi in 2014. Aishwarya also stated that she is sure that pop sensation Justin Bieber who has been diagnosed with the same disease, will bounce back soon.
Kannada Actress Swathi Sathish Gets Swollen Face After Botched Root Canal Surgery Goes Wrong
Kannada Actress Swathi Sathish is the latest victim of a botched medical procedure gone wrong. In a shocking turn of events, Swathi, who hails from Bengaluru, faced severe pain and swollen face after she got her root canal surgery done. It's been three weeks since she underwent the surgery but her condition is reportedly getting worsened. The FIR actress looked shocking and unrecognisable in the photos that have gone viral after her botched root canal surgery.
Jasmin Bhasin Responds To Wedding Rumours With Boyfriend Aly Goni
Jasmin Bhasin and Aly Goni are undeniably the cutest couples in the telly world. They expressed their feelings for each other on Bigg Boss 14 and they have been inseparable since then. However, fans are eagerly waiting for updates about their wedding.
Kim Kardashian Fans Suspect She Has REMOVED Her Butt Implants!
Kim Kardashian and her infamous cosmetic surgeries have often been talked about and they are undeniably one of the most prominently discussed subjects on the internet. While the reality star is popularly known for her prodigious derrière, fans suspect that she had her butt fillers removed.