Entertainment News Round-Up: Nawazuddin Siddiqui's Wife Aaliya In LEGAL Trouble, 'I Am Not Pregnant' Nora Fatehi Reacts On The Discussions Of Pregnancy Pains, Karan Johar Reveals Shah Rukh Khan, Salman Khan, And Aamir Khan Would Not Grace The Couch, And More
Here's a quick round-up of what happened in the Hindi film and TV industry today - July 6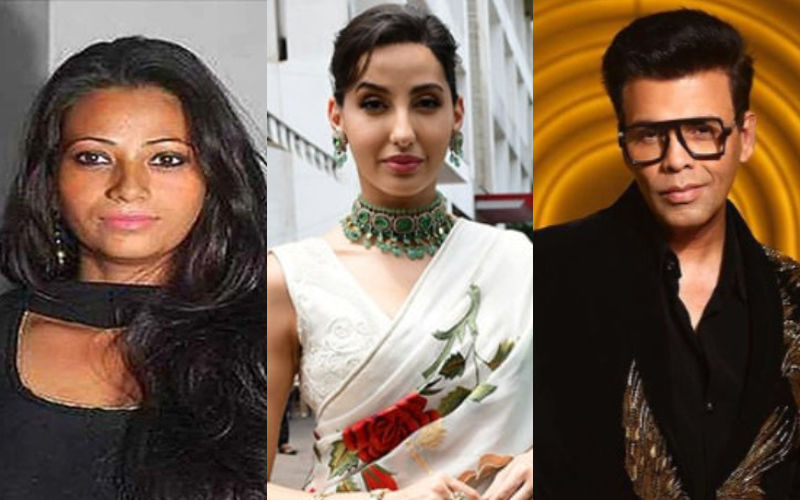 Nawazuddin Siddiqui's Wife Aaliya In LEGAL Trouble

Legal troubles are pouring in for actor Nawazuddin Siddiqui's wife Aaliya Siddiqui, who is all set to make her debut as a producer in the industry. As per the latest reports, a police complaint has been filed against Aaliya over the non-payment of Rs. 31 lakh dues. The case has been filed by Manju Garhwal -creative and co-producer of Aaliya's maiden production venture 'Holy Cow'. She has accused Aaliya of not returning her Rs 31 lakh which Manju invested in the film.
'I Am Not Pregnant' Nora Fatehi Reacts On The Discussions Of Pregnancy Pains
Recently, Nora Fatehi uploaded a video from the sets of Dance Deewane Juniors where her co-judges Neetu Kapoor, Marzi Pestonji, and Terence Lewis were discussing pregnancy pains on which Nora's reaction was unmissable.
In the video, Marzi is seen telling that "we are discussing pregnancy pains and Nora is busy with herself" to which the Kusu Kusu girl replied, "because I am not pregnant" and Marzi jokingly said, "thank you for letting the world know". The video continues with singing Badshah's song "yeh ladki paagal hai, paagal hai, paagal hai".
Karan Johar Reveals Shah Rukh Khan, Salman Khan, And Aamir Khan Would Not Grace The Couch
Karan Johar is back with the seventh season of Koffee With Karan which will premier on Disney+ Hotstar from July 7, 2022. As per the latest promo, Alia Bhatt and Ranveer Singh would be the first guests to grace the couch. But, fans are more excited to see three Khans, Shah Rukh Khan, Salman Khan, and Aamir Khan.
Answering the appearance of Khans in this season, KJo has told that they (Khans) wouldn't be part of the chat show.
Alia Bhatt Reveals Her Steamy Bedroom Secrets With Ranbir Kapoor On 'Koffee With Karan 7'
In the latest 'Koffee With Karan 7' promo, Alia Bhatt and Ranveer Singh shared a few steamy and intimate secrets. Karan introduces them as two married people, but with two different people.
When asked about the one thing she realised after getting married, Alia said, "There's no such thing as suhaagraat. You're tired." In the promo, Karan also challenged her to speak about 'my marriage', and without a thought, she launched into a monologue on Karan's marriage. Karan and Ranveer Singh tell her that she is supposed to talk about her own marriage.
'Avatar 2 IS LONG' Director James Cameron Encourages Pee Breaks
James Cameron's Avatar: The Way of Water is undeniably one of the most awaited films. The sequel comes nearly a decade after the first instalment in the franchise, which was released in 2009.
Well, Cameron's attention to detail leaves him with an extensive film that goes beyond the usual length. And he has a special message for folks who might whine about a long runtime for his new 'Avatar' movie - pipe down and stop fussing - and go unload yourself silently.
Image Source: Instagram