Esha Gupta Recalls Being SUED By A Brand For Refusing To Endorse Skin Whitening Product; Actress Says, 'We Still Believe Fair Skin Is Superior'
In a recent interview, Esha Gupta reveals that she was sued by a cosmetics brand after she refused to endorse a skin whitening product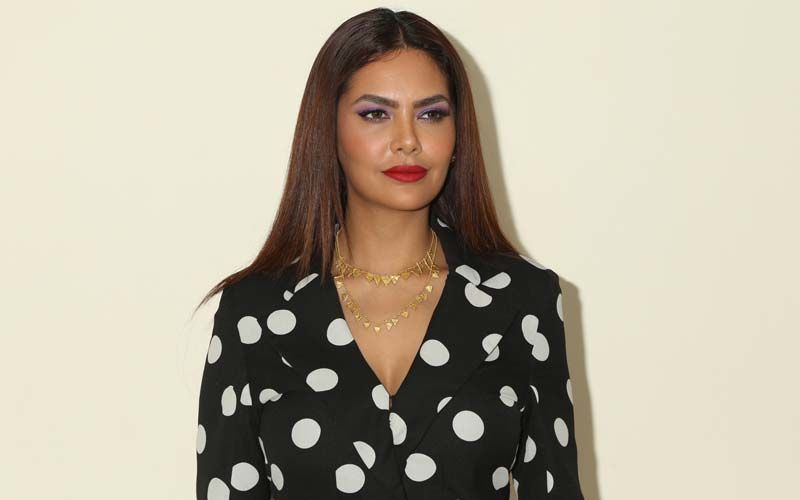 Aashram 3 actress Esha Gupta lately has been making headlines for making some shocking revelations. In a recent interview, she revealed that she and her team were sued by a cosmetics brand when she refused to endorse a skin whitening product. The actress explained that she and her team backed out from endorsing the whitening product after they mistook it for a skin brightening product. Esha pointed out that many people still believe in 'white supremacy'.
Speaking with ETimes, Esha when asked if she ever felt insecure about her skin colour, revealed, "It happened with a brand contract once and it was actually my fault and that of my ex-agency. We did not read the contract properly, which said whitening and not brightening products. If I put cucumber on my face or eat the right food everyday, the brightness of my face will make a difference. But the brand decided to sc**w me and sue me because I wasn't ready to endorse their skin whitening products. That's when I realised that we come from a land where there's a problem. Some Indians have the mindset where we think like white supremacy." ALSO READ:
Aashram 3: Bobby Deol On Doing HOT, Intimate Scenes With Esha Gupta: 'I Was Very Nervous, It Was My First Time To Do Something Like This'-EXCLUSIVE
The actress went on to add that many Indians still believe that "fair skin is superior, fair girls are prettier and that fair people get their way more easily as compared to dark skin people." She explained that in abroad, people with Indian skin tone are more accepted and that foreign countries have space for everyone.
Meanwhile, on the professional front, Esha Gupta was recently seen in Prakash Jha's web show Aashram 3 with Bobby Deol. She grabbed eyeballs owing to her piping-hot chemistry with the actor in the show. Both the actors had love-making and intimate scenes in the show, which revolves around the megalomaniac baba (Bobby) who believes to be above all and thinks he's God.